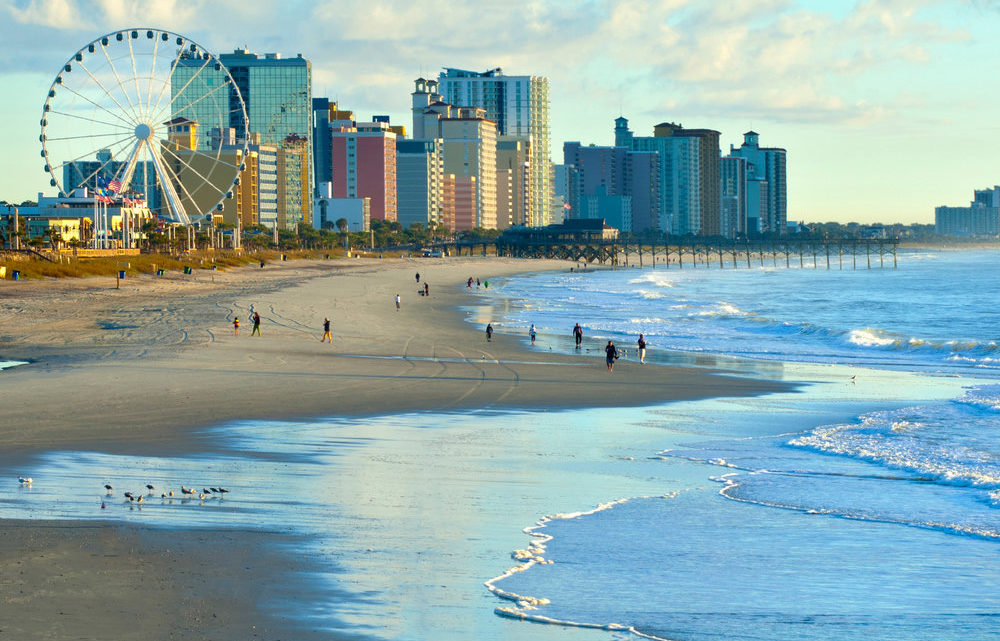 What Is the Best Area to Live in North Carolina?
February 21, 2019
When it comes to searching for a new home, it can be tough finding the perfect match for your preference. Not every state provides the best of the suburban atmosphere, city life, and outdoorsmen world, but North Carolina is among the few that manages to do so. The ninth largest state in the United States, North Carolina is full of amazing living areas for people from different states and those within the state looking for a new neighborhood.
This guide provides several spots to make the new home that can keep you happy in their own ways. Read on to discover which is the best area for you to live in North Carolina.
Cary
If the suburban life is more up your alley, Cary might be the place for you. Cary is situated just outside of the Research Triangle, which won't make it too much of a challenge to travel to the Old North State's other popular areas. You won't have any trouble finding jobs in this area, and it's perfect for parents looking for good public schools for their children to attend.
Cary has also received praise for being close to places that provide outdoor activities, which is a blast almost all year round. The nightlife is another benefit of this town, adding extra options for entertainment for when you want to take a break from your more active hobbies. This spot also puts a heavy emphasis on cleanliness and green living, which should suit those who want to have a positive impact on the environment.
Apex
You may have a family and are looking for a town that will allow your kids to grow up safe and productive. In that case, you might want to consider moving to Apex. While this suburb ranks among the more expensive areas to live in, having one of the lowest unemployment rates in the state means that you won't have a problem finding a job to keep up with the payments.
You'll also be happy to know that Apex is among the top five towns of North Carolina when it comes to property and violent crime rates. The majority of the high-paying jobs are in the tech industry, which helps residents experience a higher quality of living. Being a suburb of Raleigh means a quick trip to the city in case you want to tour around bigger attractions.
Morrisville
Being able to make a good living is among the major factors that people consider when looking for somewhere new to live. That is not a problem if you choose to move to Morrisville, which has a median income of over $91,000. This means that there are a variety of career paths to choose from in case you're thinking about changing jobs.
When looking for land for sale in North Carolina, you should also consider that Morrisville ranks among the best areas in terms of public schools, which should help those who want their kids to have a bright future. Ethnic and economic diversity are also abundant in this town, which is a sign of the opportunities available to people from out of state and other parts of the state.
Chapel Hill
Another area in the Tar Heel State that ranks high in the education department is Chapel Hill, which provides a variety of schools at different levels to help students of different ages prepare for their future. The University of North Carolina, the oldest university in the United States, resides in this town, further emphasizing the importance placed on education in this area.
Being the home of over 58,000 people provides the chance to make new friends, whether it's with the neighbors right next door, people you meet at work, or anyone you run into on a night on the town. Getting fresh air won't be a problem at this spot, either, as Chapel Hill is home to a long list of beaches if you want to work on your tan, as well as the Blue Ridge Mountains for hiking and camping trips.
Raleigh
Those who are used to the fast pace of the city, as well as people who want to venture from the outdoors and suburbs to this type of environment, should see what Raleigh has to offer. The abundance of colleges provides plenty of avenues for people looking to advance in their careers. The housing prices make it possible for residents to enjoy a low cost of living.
The City of Oaks is designed to be a pleasant place for different people, from new families to young professionals. Residents also get to experience plenty of options when it comes to entertainment, as you can take your friends out to the clubs and bars then enjoy outdoor attractions with family the next day.
Consider these areas so that you will know you made the right choice calling North Carolina your new home.