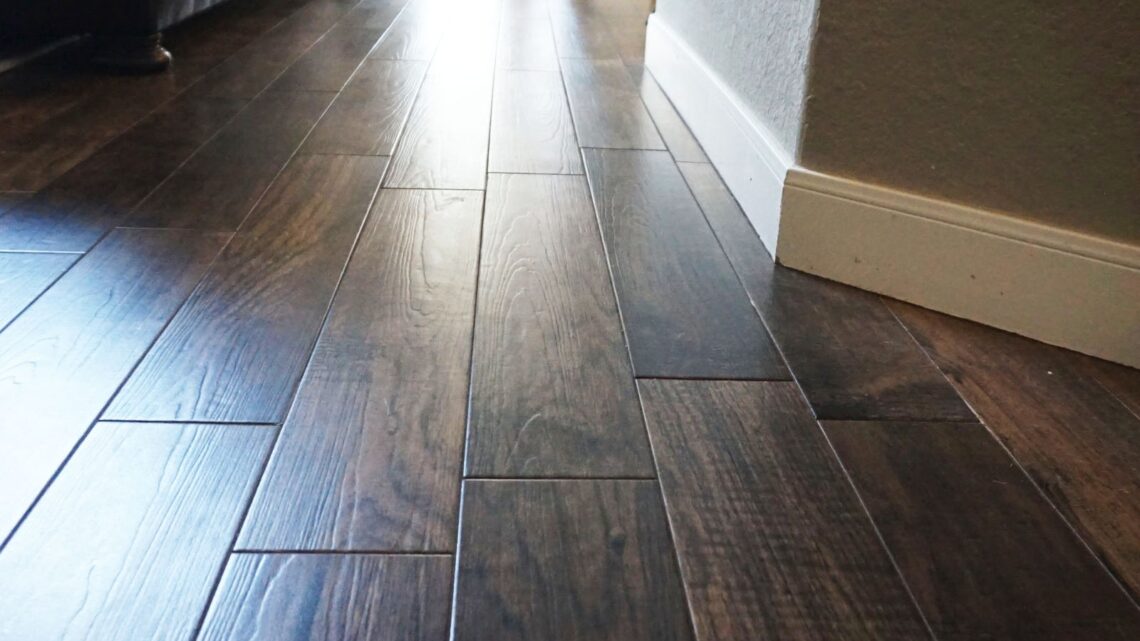 Embrace the Natural Textures of Wood Look Tiles – 2020 Guide
November 25, 2020
Combining the look of natural woods with the functionality and the durability of porcelain stoneware tiles; wood look tiles can certainly add a unique dimension to your residence or business spaces.
Since people realized the need for a home, they have been carving natural materials to build their safe abode. Of course, they started by living in the caves. As the population grew, so did the choices of homemaking.
In the modern world, people use all sorts of materials – from fragile soil to strong material – to construct their structures and make them liveable. The innovation drive for home materials is showing no signs of slowing down either, with new ways to build and decorate coming out now and then. They are one of these great innovations, showcasing the textures of natural timber in a greatly durable surface made by porcelain stoneware.
Thanks to the versatility, durability, and ingenious aesthetic appeals; it can be used to furnish any spaces you would like. It not only looks great but also offers a great solution to all the functional aspects of a space. So, today, we discuss all you need to know about these.
The Invention

Thanks to the advancement in manufacturing techniques in porcelain production, it is now possible to produce tiles that can faithfully recreate the look and feel of other natural materials such as woods, concretes, metals, and so on. Among those representations, wood look tiles stand out for their unique aesthetic appeals and unbelievable sensory characteristics. There are also a great number of choices, with each particular design showcasing the intricate textures of a particular natural wood or timber.
In its basics, tiles that look like woods are a natural evolution of the materials that rely on cutting-edge production technology to enhance and embellish the original materials found in nature.
Special Characteristics

Made using greatly durable porcelain stoneware, they are also very rugged and durable. As a result, they can be used almost anywhere you want to place them. The main characteristics that set these tiles apart are:
Durability: These tiles are made using a non-porous ceramic body that absorbs little to no water; which in turn, makes them a great choice for water-infused areas such as bathrooms. The surfaces are also very strong, offering great resistance against accidental breakage.
Resistance: Thanks to the innovative production technique and the materials used, are resistant to heat, humidity, sudden temperature changes, fire, and any other potential hazards. They are also resistant to wears and tears, helping them to look anew for a long time.
Maintenance: As these tiles are a beautiful version of porcelain stoneware tiles, they are similarly easy to maintain. You can use almost any cleaning detergent to clean and ensure maximum hygiene with a single sweep.
Eco-friendly: As ceramic is a raw material collected easily from nature, wood look tiles are the perfect choice for people looking for an environment-friendly solution. They are also resistant to chemicals and doesn't get affected by acids or anything else like that.
There are also tiles with specific characteristics like increased durability and protection against weathering so that you can use them even in a highly challenging surface like the bathroom floors or outdoor gardens. Fireproof and resistant to heat, these tiles also work well near the kitchen top or the hobs.
Numerous Choices

Inspired by the incredible number of patterns and sizes seen in natural woods, they offer numerous choices for the customers. You would find a lot of options recreating the original chromatic ranges of woods such as sessile oak, oak, chestnut, etc. in numerous hues and shades. There are also tiles that recreate the textures of wooden inlays or the natural compositional patterns of woods such as French herringbone or Hungarian point.
The variety of textures and design choices doesn't stop there. Rather, some manufacturers go a step further to interpret the look and feel of treated woods. Like the look and feel of a naturally aged wood? What about the woods exposed to the sun or submerged in the water? Is it possible to get tiles that look like burnt cedar or something burnished? You can enjoy them all with the added advantage of porcelain stoneware tiles.
They also come in a great variety of sizes and shapes. You can get everything from a smaller slab to larger sizes to be used in a variety of spaces. Even if you need uniquely shaped tiles for a challenging corner, you can easily get them customized. Available in a number of finishes like matt, soft, glossy, and so on; these tiles can also be mix and matched to create a unique composition that closely represents your personality.
Possible Decoration Use
Irrespective of what type of spaces you are looking to décor with what kind of tiles, the choices should be made according to the personal style as well as the furnishing of each surface. You also should be considering the functional aspects of each space, as they vary quite significantly from place to place and person to person.
They can be used to furnish any surfaces and walls, you can utilize them to furnish your entire floor – both indoors or outdoors. It is also common to use different textures of these tiles in different places to achieve color blocking or to attract the eyes to a particular corner. You can also mix and match quite a few different shades and textures to create a unique composition like no other.
Whatever you do, though, you should try and create a harmonious, uniform look in your entire space by remaining within the same textures or the same color pallets so that they don't look out of place.
To get more information please take a look at  refin-ceramic-tiles.com