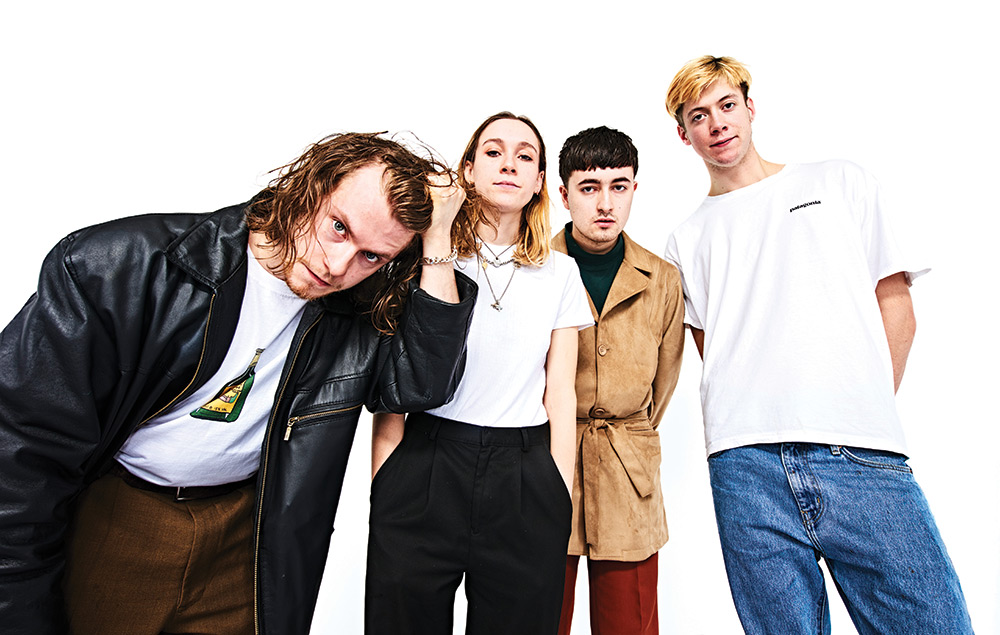 Rising Artists of 2019
April 14, 2019
The best thing about the Internet is the fact that it provides young people with the chance to present their talent and art to millions of people all around the world. There are a number of online contests they can apply for. In addition, they use social media such as Facebook and Instagram, and YouTube as well to give people a chance to get to know them and also to listen to their music. Here is the list of some rising artist you should pay attention to this year.
Easy Life is a band from Leicester. The band was founded in 2017 by Murray and his school friend Sam who sings and plays the bass and saxophone. Other three member of this band are Cass who plays drums, guitarist Louise and Jordan on percussion. Murray describes their philosophy as a hedonistic vision. He also says that their music is a place one can escape from all the pressure of modern life. Their music is the mix of different music styles such as funk, indie rock, hip-hop, jazz and more. This year they are going on a tour through the UK and Europe, and they will also perform in America for the first time.
Jelani Aryeh is another musician who tries to blend different styles and genres of music into his songs. His first track was Suburban Destinesia back in 2017, and he is one of the artists you should definitely check out this year. He says that he was influenced by artists who naturally combine different sounds in order to express their feelings in the best way possible, and that's what he's trying to do, too.


Fadetheblackkis said to be a breath of fresh air in the Hip Hop community. He has been working in the music industry since 2011 and has collaborated with many artists, but now, his moment has finally come. Through his music, Fadetheblackk speaks about everyday struggles one must face in today's society as well as facts of life and the battle within. His latest release is "Visions" featuring B*star and is available on Spotify and other platforms.
Diana Gordon is yet another artist that has been in the industry for a long time since the early 2000s to be exact. In the music industry world, she is known for her songwriting skills since she was a part of a team who worked on Beyoncé's "Lemonade". She released her debut album under the name of Wynter Gordon in 2011, but last year, in 2018, she released her first EP under her real name. She has released some great EPs in the past, and we can't wait to hear her new songs in the future.
TylaYaweh describes his music as a blend of hip-hop, rock and R&B and a combination of all types of music he grew up listening to. He further explains that he wants to explore all music style and that he doesn't want his music to be boxed in any category. His best-known singles are "Gemini", "Drugs and Pain", "She Bad" and "Wildlife". He has collaborated with Ski Mask The Slump God and Juice WRLD and this year he toured with Post Malone. Moreover, TylaYaweh has performed on festivals such as Rolling Loud, Bonnaroo, Lollapalooza, and others.
These are 5 rising artists you should check out soon. There are many more you can find on different music platforms, and we are sure there are many breakout artists yet to come.