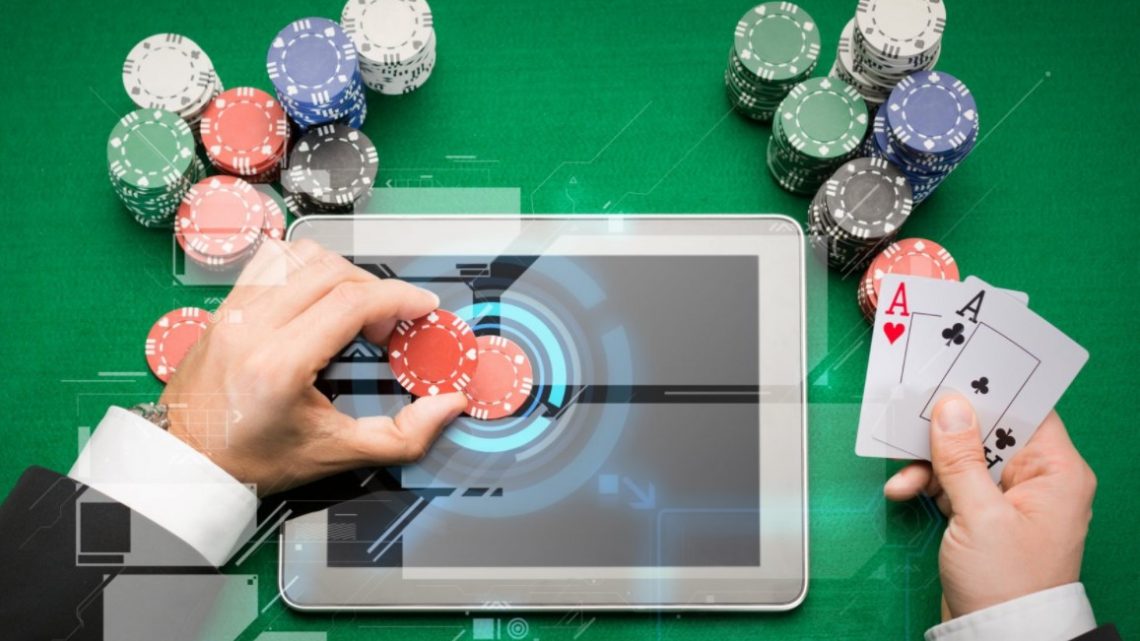 10 Radical Transformations In The Gambling Space for 2022
February 18, 2022
Gambling, in general, has gone through several changes throughout the years. Old-school land-based casinos have gone through changes to maintain their appeal to the patrons.
Thanks to the pandemic, online sites such as Speelhiercasino.com saw a significant increase in visitors and players. The allure of online gambling has been even more popular nowadays since you can play even at the comfort of your home.
There are many radical transformations the industry is currently going through, and we've listed down some of these modifications.
Cryptocurrencies Dominating as Form of Payments
With most online networks taking in cryptocurrencies for cash-ins, it poses to lead the gambling industry. A number of players favor crypto transactions for deposits and withdrawals because of their high security and confidentiality.
Standard pay options still remain as an option for the most well-known gambling sites. However, cryptos are slowly replacing old payment forms to keep themselves anonymous in the online gambling space.
The extra protection of cryptos makes customers relieved because of diminished identity theft. Hence, crypto is transitioning as the preferred option for many players. Its slow rise to fame is estimated to continue over time.
Authorization Even in Restricted Gambling Locations
With crypto being untraceable and confidential, digital currencies allow gamers to play their favorite online casino games in areas where gambling has limited or no provisions. This caused a significant increase in online casino participation in these locations.
To exemplify, even with severe restrictions, Taiwan has a sudden influx of online sites that accept cryptos as payment. The demand for online casinos is anticipated to blow up with its growing confidence to expand in these sectors. This previously unnoticed business is now given importance due to the large part of earnings the industry is raking in.
Rapid Changes in Consumer Habits
A boost in people preferring mobile gadgets for gameplay over the years, influencing the shift to online gambling over land-based locations. While Free to Play or F2P games are more for entertainment and don't make direct dividends and income, casino operators still earn through various means.
Players often spend a small payment on their game and gain access to special features. Gamers also pay to grab offers and products to change their gaming experience.
This factor indicates that gamers will spend on recreation games, even if they are promoted as free-to-play games. Operators land-based and online are thorough in controlling this data to their benefit. F2P gamers are customers, which will increase revenue in vast quantities once used.
More Live Online Dealers
Gamers enjoy an appealing real, live dealer in their games. So, more online sites use this to earn influence to make their casino more enjoyable for the players.
Live dealers in Baccarat and Blackjack tables are prominent with online gambling sites. Additionally, a number of land-based casinos focus on assigning delightful personnel to man the tables.
From the early days of the casino industry, players are drawn to quick-witted and charming dealers. This close human interchange entices people to play more games and stay longer. And with the progress of technology, online sites adopt more natural and fascinating staff to capture their patron's attention.
Ascending Virtual Reality Gaming
VR is an incredible innovation that opens the door to a more interactive gambling experience. And most VR accessories are now accessible to the masses, it's only some time before players have access to these VR casinos in their personal spaces.
Net Entertainment is one of the best and most prominent software developers in the gambling industry. NetEnt recently showed their capabilities after demonstrating a VR version of their popular 'Jack and the Beanstalk' slot machine game. There is a big uproar for announcing VR versions of their other famous games in the coming months.
Declining Brick-And-Mortar Casino Locations
Traditional land-based casinos encounter a sudden decrease in patronage with the current rage of online casinos. People tend to spend more when visiting land-based locations which are primarily located in key areas like Las Vegas or New Jersey. Due to this, players choose to save expenses and direct their money to online gambling instead.
Another advantage online casinos have is the convenience and privacy they offer to their customers. Additionally, online counterparts also provide a grander and livelier gaming experience. Most of these online casinos also provide a wider selection of games compared to their land-based counterparts.
Elevated Slot Machines
The modern casino industry heavily integrates slot machines with a skill component for the younger generation. Since younger players are more adept in video games and consoles, they prefer an experience closer to modern games.
This factor confirms that this age range enjoys constant connectivity and amusement. If gamers are offered a repetitive setup, boredom is sure to follow. As casino operators don't want this scenario to happen, they're modifying their slot machines to provide fresh and new games.
Interactive Gaming Systems
Thanks to advancements in gaming technology, gamers can play fun and immersive online games better than ever. Avid casino gamblers can play in a more elegant lounge setting that has touch-enabled kiosks, tables, and wall panels. With interactive gaming systems, casinos can combine the marketability of social and online gaming with an actual casino.
The Launching of New Games
Casino games like Poker and Blackjack need a degree of skill to play properly and to enhance the chances of pulling in tokens. Not all players are on a competitive level, so operators are looking for games that are easier to learn.
Many casino operators introduce new table games to the casino floor and see which ones see more gameplay. As customers become more accustomed to online games, similar concepts are brought on their land-based counterparts, leading to an increase in interactive gambling games.
Smartwatches Welcome iGaming
Before, gambling fans used smartphones and tablets to acce0ss online casinos. But now, betting through a smartwatch is becoming a natural occurrence, making them another available option to enjoy their favorite games.
Wearable technology is widespread and will slowly become the norm in the future. A lot of gaming software developers are creating new games that are accessible to all gadgets.
Revolutionary Gaming
Playing in land-based and online casinos is more fun and exciting upon knowing these radical transformations. Wherever you may be, you may want to check out the games and technology they offer.