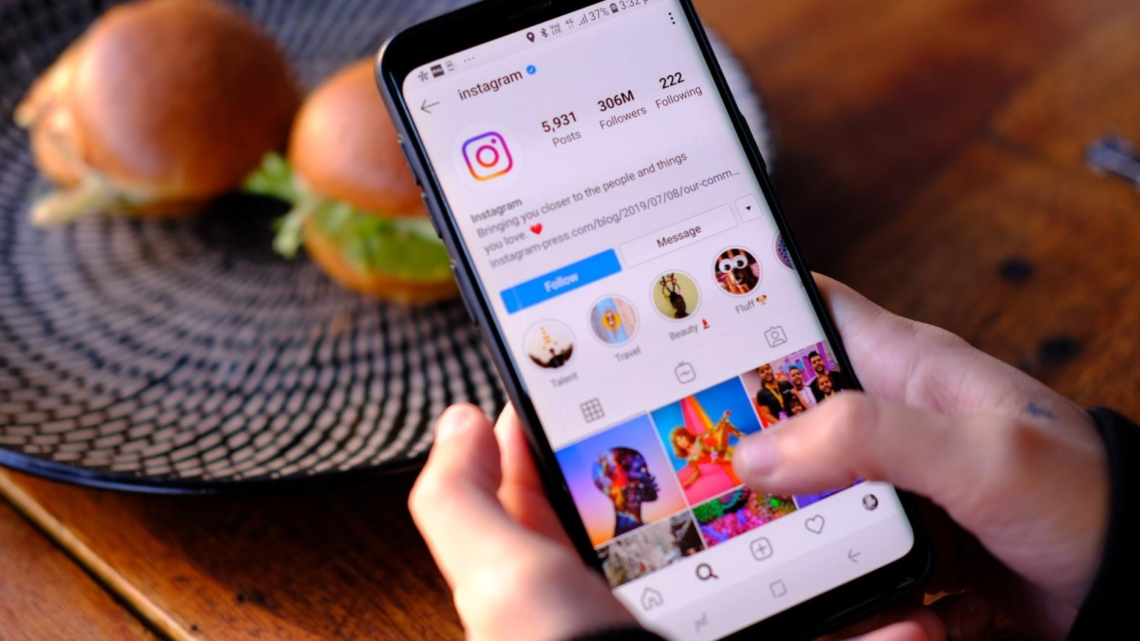 7 Marketing Tips to Build Your Brand on Instagram – 2020 Guide
September 30, 2020
Instagram is one of the most powerful digital marketing tools today, even though it's basically a social media platform where the users are publishing their photos and collect likes and comments. But, since they are a part of Facebook's products, the people recognized the potential it offers, and today, as we scroll and like photos, we can see that someone is placing ads for us. Some of them will grab our attention, and some wouldn't. Today, almost every popular brand in the world owns an Instagram page too, where they promote their products and service, use hashtags, and publish relevant content almost every day, so they can reach to the potential customers, attract them, and then make them try what they offer.
If you work in a marketing department, then you are aware that you need to learn how social media work, because most of the strategy is based around them. Then, you need to recognize the challenges and turn them to your advantage. When you open a new Instagram account, you need to be aware that it wouldn't be easy to build up all that audience that will keep your brand alive. Probably, in the first few weeks, you will work for less than 100 followers, but as this number grows, you will get more inspired to create and publish fresh content, that is related to your brand.
Here are a few effective tips on how to do that:
1. Attract more followers
Right after you create the account, you can invite your friends to follow it. But, that's not enough, because you need a larger audience than that. So, what to do? The first thing that may come to your mind is using "follow to follow" hashtags and accounts, and then erase the evidence. But, according to GetInsta it's even easier than that when you have the right tool to attract those followers. Also, it's understandable if you don't like to use anything like that. It's always better to follow some basic strategy, but also to be opened to adjust it as needed.
2. Define the goals
Once you have some followers, you must define the goals. You can even write them down on a paper, so you can always know what is the next step. So, what are you trying to do? The options are: spreading the brand awareness, build a community around your name, attract new clients, connect with the current ones, or just to increase your social media presence. Everything is fine until you don't mix the priorities. Focus on what's important for your brand, and who is your target. The good thing with social media is that you can try everything you want, and check how it works, without even letting the audience notice that.
3. Establish a theme
When you have an Instagram account, it's normal that you want to make it recognizable for the audience. So, you can establish a theme and build the content around it. For example, if you are a food delivery company, you can publish food facts, and focus on your menu, and the delivery as an option. If you sell handmade jewelry, you need to take authentic photos and describe everything carefully, and of course, include the price in the description. It would be easier for you to follow some pattern, even though that pattern means you will publish the content without a plan, or you will follow a strict strategy without stepping off.
4. Create and publish quality content
You should be consistent with your strategy. Instagram is a visual network, and you already know how important is to publish high-quality photos and pictures, so the audience can at least pay attention to it. That means you can use helpful tools and platforms that will help you schedule the posts, so you can maintain your consistency. Turn to the business model, because it offers more options and insights than the standard profile. Use trusted tools, but don't let all the third-party apps access your data on Instagram.
5. You should be active almost every day

Avoid spamming, but never let the people forget you exist. That's why you need a nice strategy before you even start running a corporate Insta account. Following your brand's goals and the frequency they promote new things, you can plan in advance what to do, and when to do that. Activity is important, so you can stay visible in the "explore" tab.
6. Use relevant hashtags
Hashtags are also very important, because they will help you be more visible to the potentially interested people, but they need to be relevant in order to accomplish that. For example, many accounts are trying to use high-traffic hashtags, even when they are not related to the product or service they offer. When you are trying to build up your brand's integrity, you must avoid that, because it looks bad and desperate.
Another nice idea is to create a branded hashtag, if possible, so you can use it to "merge" all your content under one tag, but also to inspire the people to use it, by motivating them with giveaways or likes and shares.
7. Republish other account's content
Today, Instagram offers a lot of tools for republishing the content from similar accounts. You can share them on your story, or use a repost app to repost it to your profile. Anyway, you should do that if the profile is public, and if you have an allowance from the other profile's owners to do that. Don't miss to tag them, so you can give an example to the other brands, how to help each other in the promotion.
Many companies still don't recognize the potential Instagram is offering, and all the possibilities you may have, with just sharing one simple picture on your profile. But, luckily, marketers around the world are strongly embracing it, knowing that one day their labor will end up in profit for the company, and increased salary for them.