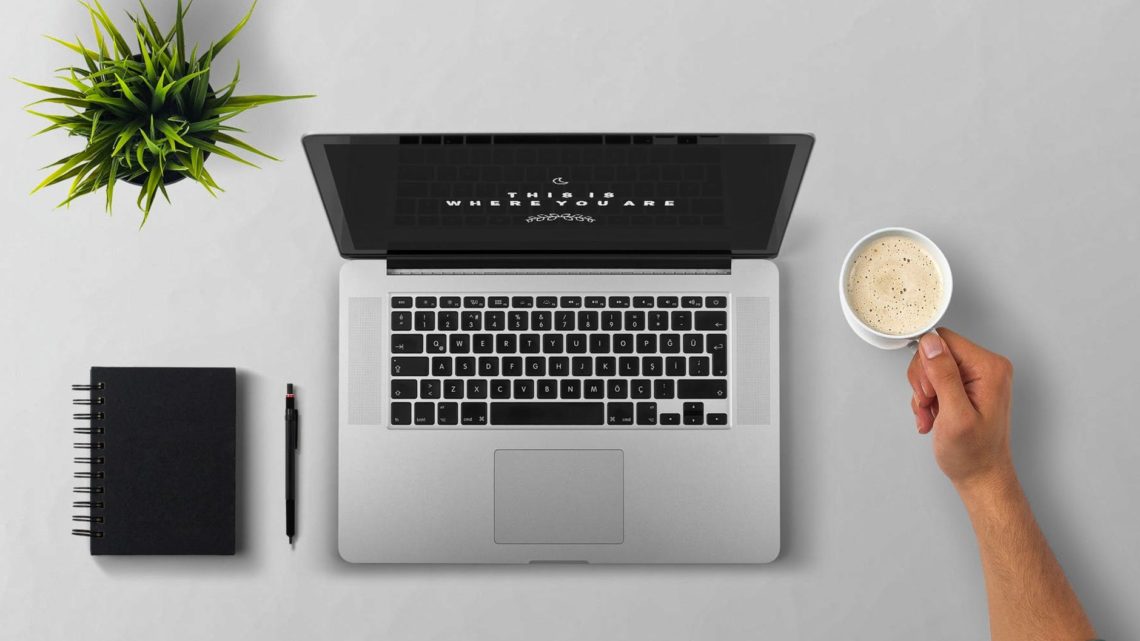 5 Ways How to Improve Your Online Presence
June 6, 2020
Not only do traditional marketing services require a large investment, but in today's digital world, sometimes they can prove to be ineffective. Yes, potential customers might see your billboards or TV commercials, but the fact is that they are highly unlikely to contact you this way. Yes, we know, this sounds terrifying, but there is a new strategy on the market, that can take your business to the next level.
Obviously, we are talking about digital marketing that has become the most important channel that can make or break your business. You might think that we are exaggerating, but we really are not. The Internet has become an essential part of our lives and when it comes to the business world, if your company isn't present on the web, it can be as if it doesn't exist. If you aren't very familiar with this type of advertising, keep reading this text, because we are going to give you some elementary tips on how to improve your online presence.
Build a website
First things first, you need a website. You can think of it as another store run by your company. It is a place where customers will have the opportunity to learn about your company, examine products, read the reviews, and eventually make a purchase.
The great thing is that nowadays, creating a web page is fairly simple, and it is definitely something that you can do on your own if you have enough time and patience. What are the things you have to consider? First of all, you have to decide whether you want it to be an informational page where people will be able to find your contact info and some basic information about your company, or if, on the other hand, you want to create an online store.
Furthermore, you have to think about its design. Not only does it have to be aesthetically appealing but it also needs to be user-friendly. When it comes to the former one, you should take some time to explore themes and colors you can use. Our advice is to choose something that can, in a way, represent your business. For example, if you want to create an online pet shop, you should go with something accordingly, and you can investigate the popular themes on the templatemonster website. Moreover, in order to create a user-friendly website, you should try to imagine what the layout of it should be and add as many tabs as you need (home, info, and contact page, a page for the products, and so on.)
Boost SEO
Search engine optimization is an important aspect of every website, and by improving it, you will grow your online presence. There are multiple ways you can do this, starting with the high-quality web page. What do we mean by this? Besides being easily navigable, you have to ensure that the website loads quickly and that it can also be accessed via smartphones. Let's be realistic, when it comes to online searches, most people use their phones instead of laptops simply because it is more convenient.
In addition, another method that you should use to reach this goal is to create interesting content for the visitors and make sure to use keywords that they are most likely to type in the search engine. In order to find the right keywords, you have to think about those that describe your business or products and find a way to incorporate them into the content you create.
Be active online
There is no point in designing a top-notch website and opening an account on every social media platform if you do not add posts regularly. One of the things that people love about the Internet is the ability to find the latest news and information swiftly. The only way to meet this requirement is to make sure to post as often as possible. This frequency depends on your line of the business. Some people post once a week while others do it once a month. Update people on your work or present them with new products.
Communicate with the clients
Another thing that people love is that they have to opportunity to directly converse with business owners or managers. As you surely know, customers have millions of questions and they want to get all the answers as soon as possible, and this is exactly what social media platforms enable them to do.
We understand that oftentimes it is not possible to respond to every message, but you should at least try. The same thing goes for reviews that people can find on your page. We have another piece of advice when it comes to these. Do not fall into a common trap and ignore negative posts or even worse, delete them. Make sure to answer all of them. Why? Well, people are going to appreciate that you are willing to help them with their problem and acknowledge the mistake, and also, if there isn't a single negative review, people are going to doubt the authenticity of the page or even your business.
Personalize your brand
In order to successfully improve your online presence and attract new clients, you have to stand out from the crowd. As you can assume, the most effective method to achieve this is to be creative and unique. The chances are that you are not the only company that sells certain merchandise meaning that surely you have competitors. Now, the trick is to ensure that people are going to buy it from you instead of them.
Again, this is something that depends on your trade and also the target audience, but you can start by creating one-of-a-kind profiles on social media platforms. Firstly, you can come up with a theme of your account and decide on the style of the photos and colors you want to use. Next, you should decide on the content you want to offer to the people. Is it going to be something educational or on the other hand, have you thought of a perfect way to promote your items through funny and appealing posts?
Conclusion
To sum up, these are only five methods that you can use to grow your online presence. We chose to present you with these because they are not only essential but are also methods that you can implement on your own. If you still aren't sure how to do this, you should conduct thorough research before you do anything, or on the other note, you can always employ professionals to help you with it.