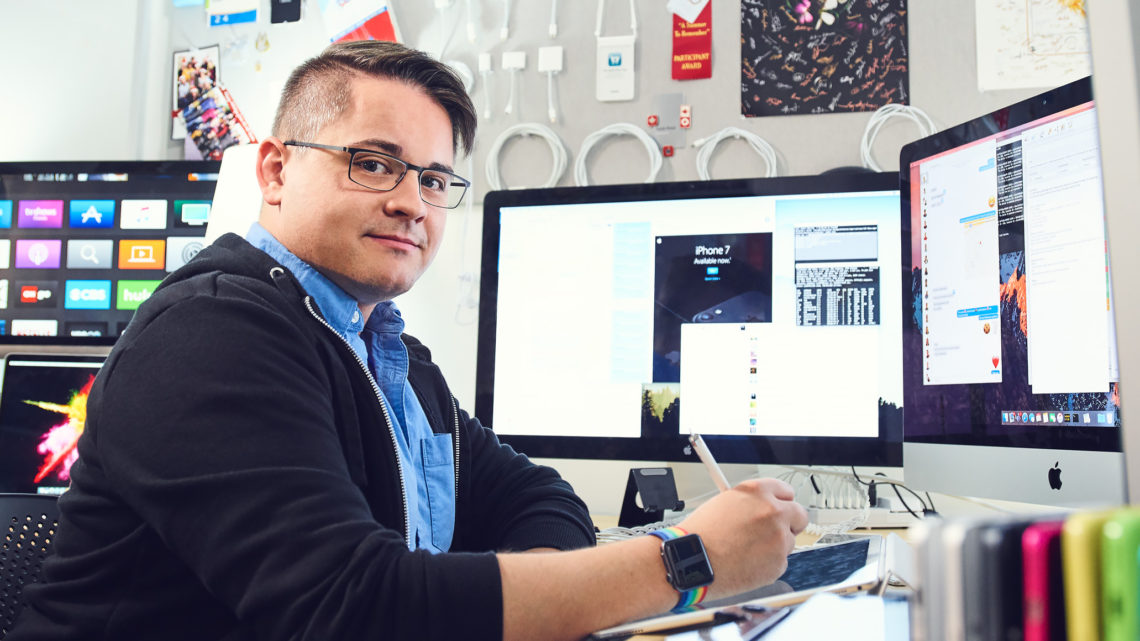 How it is to be a software developer at Apple
February 28, 2019
Apple is one of the biggest and most influential companies in the world. It currently has more than 130.000 employees. Apple's headquarters are in Cupertino, California. Founded in 1976 by the genius himself, Steve Jobs, the company made a huge success and went down in history as one of the most famous and successful companies in the world. And, it doesn't plan on stopping anytime soon. Most of Apple's products really changed the world and technology as a whole. If you're reading this, you probably are imagining how it is like to be part of such a huge, world-leading company. Well, worry not, we're here to provide all the information you need.
How can I land a job at Apple?
The question that probably everyone involved in computer work wants to know. Getting a job at Apple is not easy, but if you manage to land one, you will enjoy the huge perks of being their employee. Now, to the actual question. How difficult will it be, depends on what kind of job you want. Apple has a wide range of spots available for both young and experienced developers. If you're planning to get a job at their corporate branch, you should expect more than twenty interviews both in person and online. Being such a successful company, they can afford to be as picky as possible since the amount of job applications they receive per year is really big. And by choosing quality over quantity, they managed to get where they are today.
Being a software developer at Apple
Software developers at Apple have said that working there is one of the best things that happened to their careers. And, it's also confirmed that one of the best times to start a software developer career is right now. The satisfaction from the professional environment itself is a good enough reason to never think about getting a job somewhere else. They say that the company treats them like home and offers a huge amount of perks for them. It is confirmed that software engineers at Apple make more than $100.000 per year, which might be slightly a higher or lower number depending on their experience of course.
Besides these amazing numbers, they get to enjoy many other bonuses as well. They say that the working environment is professional and "mature" when compared to other tech companies. Also, a discount for all Apple products is given to all the employees. Who doesn't like to buy a brand new iPhone or a shiny, pristine Mac for just half of its price? Many "moral raising" events take place almost every week as well. One of them is the "Beer Bash" which happens approximately every other week, and it's an event where the company serves free beer and appetizers for every employee. Also, musical guests and bands are invited to perform and ensure the workers have a great time and relax. On one of these events, Apple invited the famous "One Republic" band to perform for its employees.