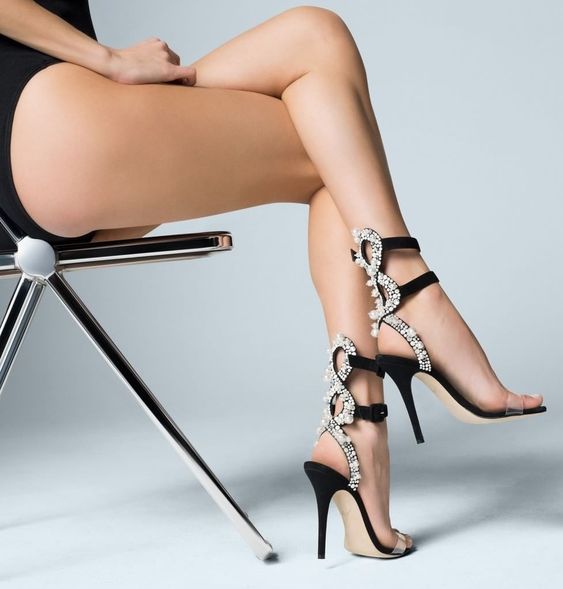 Here Are Eight Different Ways How to Dress to Make Your Legs Longer and Thinner
February 19, 2019
Ladies, for those among you who want to make your legs look a bit longer or leaner, we have a list of eight simple tricks to help you do it! Read on and learn all about them.
1. Monochromatic Ensembles
A monochromatic look will create an elongated silhouette for your body. It also makes it more difficult for others to guess where exactly your legs start, and where they end.
2. Tuck it in
If you wish to wear a waist level or a high waist skirt, or even a pair of pants, make sure to tuck in your top. By doing this, you will create an illusion of a higher waistline, which in turn makes your legs look longer. Again, people will have trouble guessing where your legs start.
3. Bring up Waistlines
We already established that wearing high waist bottoms creates an illusion of longer legs. However, if you desire to wear a belt with your dress or skirt, keep it at your waist. This helps lengthen the look of your gams.
4. Hemlines to Note
Hemlines serve to contribute to your body's proportion. Short skirts are known to make legs look longer. Try to skip the skirts whose hemlines fall below the knees, or right above the ankles. These tend to shorten your legs and make them appear stubby. If you are petite, it is smart to avoid capris and cropped trousers. If you like wearing a maxi dress and do not want to look short, raise the waistline.
5. Cropped Tops
Except raising your waistline, you could wear cropped tops as well, to create an illusion of having longer legs.
6. Go Nude on Heels
When it comes to high heels and other high footwear, choose colors that match your natural skin tone and the shades of nude colors. This will make your legs look extended and longer.
7. Shoes without Straps
If you have embellishments or straps around the ankle segments, your legs might look shortened. The same goes for high-ankle boots. Therefore, if you have to wear them, combine them with a pair of tights in the same color, in order to lengthen the overall look of your legs.
8. Wear Pointed Pumps
The last advice on our list will help you elongate your gams. Opt for the ones that show more skin, so that your legs look longer than ever.