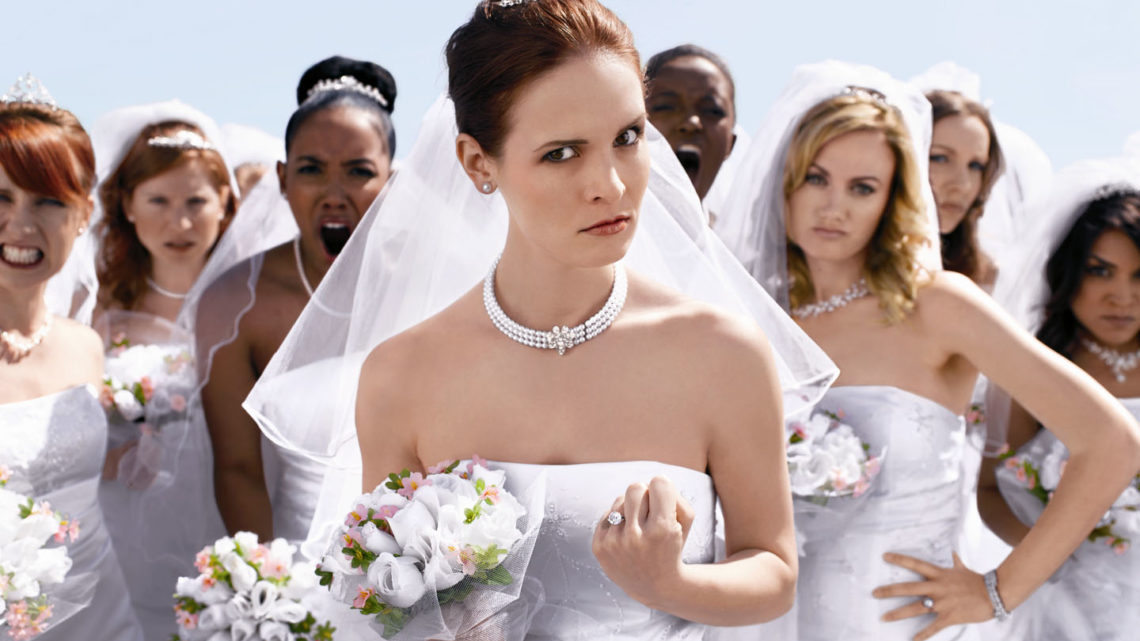 All Brides Would Wish They Knew These Nine before Their Wedding Day
February 19, 2019
0
By
Larry Lavergne
Beauty boo-boo
There is not any harm in scheduling a facial before your big day, right? Trust us and do not do it, because there is a possibility that you will break out or get some red and irritated skin. Do not reach for any beauty products that you do not normally use. If you really want a facial, however, do it a week prior to your wedding day at the earliest. Once there, ask for a gentle, soothing, and hydrating treatment.
Pose perfect
Unless you have a lot of practice posing for the perfect photo shots, you may need some practice posing in front of your mirror and determine which your best angles are. Try different angles and poses until you find the best one.
The wedding favor's
Never place too much focus on favors, especially if they will cost you extra money. It is great to have a thoughtful or a useful gift, but do not make much fuss over packaging or other similar details. It is almost certain it will end up in the trash.
Wedding DIY
To save some money, try to unleash your creative side and make something yourself. However, do not overdo it because you will spend too much time on it and will not manage more important aspects.
Do not go overboard with dieting
Losing some weight to look as fabulous as possible in your wedding gown is something most brides tend to do. However, keep in mind to keep it within healthy limits. Harsh dieting and losing too much weight too quickly is damages your body, and can make you look tired and haggard during your big day. Start on time and do it right with regular exercise and healthier foods.
Your wedding shoes
Again, most brides opt for some killer stilettoes for their wedding day, which really end up being killed, but in a bad way.  Although they will make you look taller and leaner, and complement your legs, remember that you will spend the whole day in them. In addition, if you get some new heels, practice walking in them about a week before, just to get used to them and to break them in. The last thing you want is to fall over on such a special occasion. What is more, you should consider keeping a pair of flats close by, or some stylish sneakers worthy of a wedding. This way you can change towards the end of the day.
Spending time with your loved ones
A beauty editor, Lim Pei Mei, says, "The post-wedding blues hit me that same night as I wished I had spent less time changing into my three gowns, and more time with my guests." Therefore, although this is your day and you want to look the sharpest, you just have to make time to be with your closest guest, and of course, with your significant other, your new husband or wife. It is one of the happiest days for both of you, so it is essential.
Cherish the moments
Your wedding day will seem like a constant whirlwind of intertwined events. Try as much as you can to pause for a few moments and take it all in. Observe all of your loved ones gathered together, having a great time on the day of ultimate celebration of your of love. You must try to remember as much as possible of the moment when you lock eyes with your partner and recite your vows. Enjoy your day and do not stress too much.
One recent bride, Yina, shared her story, saying, "When it was over, I was so happy to be married. But if I could relive the day, I would've thanked my parents a little more during my speech. They deserved more credit for bringing me up so well."
It is not going to be perfect
Let us all face it. However hard you try, it is not going to be perfect all the way to the end. Nobody is going to care about such small details like the shade of your floral centerpieces, and do not bother sweating over certain adjustments and timing. Overall, it is all about how you yourself look at it. After all, the most important thing is that on this day, you are marrying the love of your life, so you should be absolutely happy.