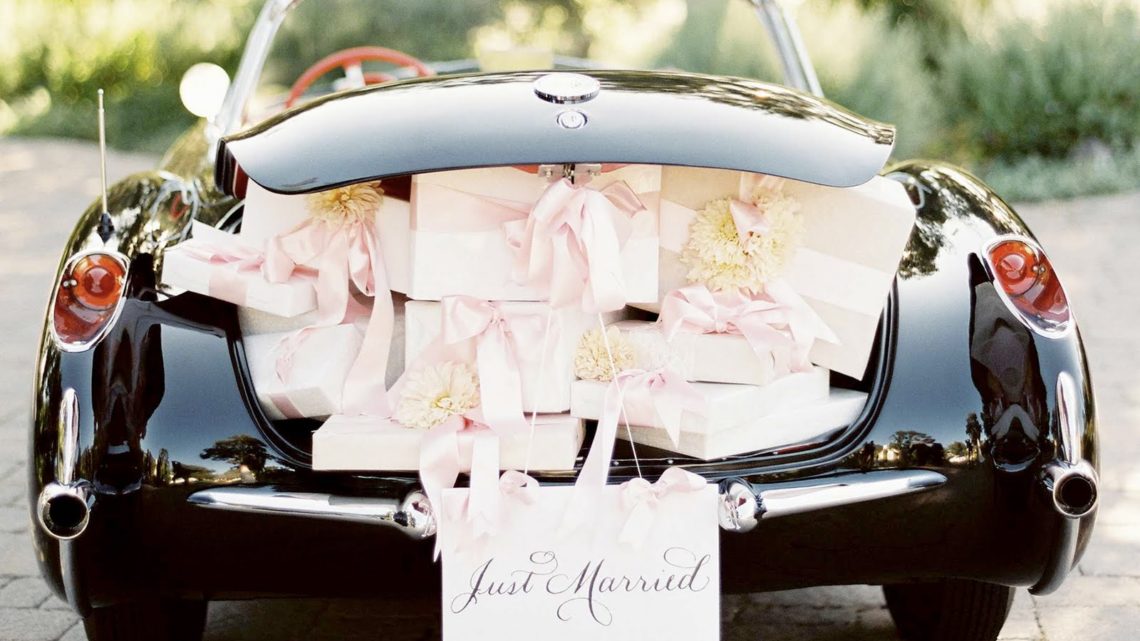 Guide to renting a car for your wedding
April 20, 2019
The wedding day is one of the most important days in peoples' lives. It is a special occasion, not happening often and should be planned and executed perfectly as it's going to be remembered and cherished forever. Next to finding a venue, a florist, decorations, music, and catering, you have to think about how you're going to get to your venue. It is the moment when the bride arrives that everyone will remember which is why she needs to be delivered in style. A proper car for the bride will make sure that all eyes are on her from the beginning. Thus, we prepared a guide that just might help you pick your perfect car for your perfect wedding.
Decide between vintage and modern
Prior to renting a car, you need to decide if you want to go vintage or modern. Options are truly numerous whatever option you choose so it's just a matter of preferences. You should generally be consistent and rent a car that will match the general tone of the wedding. If you opted for a classic, traditional wedding with more of a vintage vibe, than a vintage car it is. On the other hand, if your wedding has a more modern, contemporary atmosphere, than you should opt for a more modern car.
Chauffeur Croydon emphasizes the importance of checking for good reviews when choosing your chauffeur service. Some other things you should think about are whether all of the chauffeurs are fully licensed by the PCO, and are they polite and courteous. Most of this info you can get by simply checking the website. Also, you can always ask someone for recommendations.
If you choose to go modern, you have a lot of options to choose from. Bentley Continental and Rolls Royce Phantom are both truly stunning and spacious cars. Mercedes and BMW also have some beautiful options and will make sure you arrive in style. Aston Martin Vanquish is a really bold, and a bit pricier, option. If you arrive in Aston Martin, you don't need to worry about your entrance not being stylish enough as the car will do most of the job for you.
Bentley Arnage is screaming luxury. From plush interior carpets to the luxury looking exterior, this car has it all. While Aston Martin can be found for more than 300 dollars per hour, Bentley Arnage is a bit more affordable at around 230 dollars per hour.
Vintage vehicles are really popular for some time now and it makes sense. They look amazing and everyone will notice it and remember it. Volkswagen is probably the most popular choice and the most iconic options include Beetles and classic buses. Some of the other vintage options consist of Rolls Royce Silver Cloud, Austin Princess, or the Rolls Royce Silver Dawn. All of these cars look stunning, offer big interior with enough space for the bride's gown and the bridesmaids. These can be found for between $200 and $300 per hour.