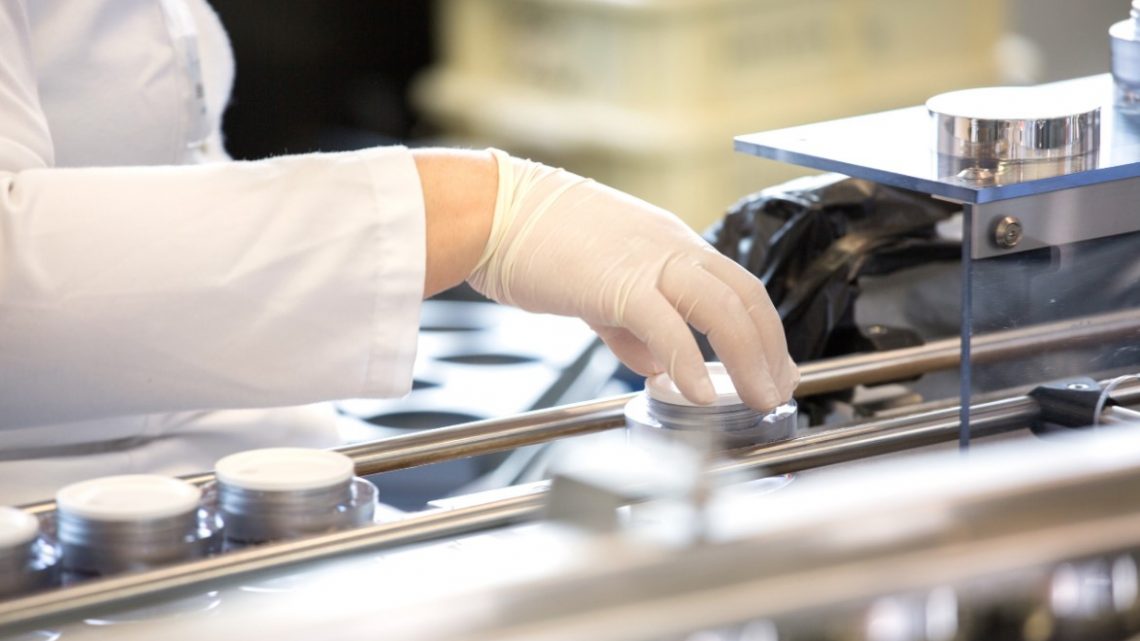 8 Tips For Growing Your Private Label Food Production Business
February 4, 2022
It's not easy to build a successful private label company. It takes time, resources, and passion. But if you work hard, stay committed to service excellence and market trends, the opportunities are endless.
So why should other growers or producers want to go into private labels?
Private label is the fastest-growing sector of consumer packaged goods, and it isn't going away anytime soon, so all types of manufacturers should be looking at the private label as a potential growth area, especially in these economic conditions when input costs are rising.
1. Never sacrifice quality for the price
For private labels, you have to offer a quality product. You won't succeed if the consumer thinks the product is bad. So you need to figure out what your price point is and how you can keep costs down while still maintaining the highest quality. The last thing that will work for a new company is having a lower-quality product because you'll lose the market share to competitors who are selling better products. For a great example of a company committed to service and product excellence, you can check out giraffefoods.com.
2. Build Your Brand Through Partnerships
Inspect your distributors to make sure they are buying from you because of price and good service, not to "hold" a potentially profitable product. This can cripple a new private label company. Make sure the distributor understands that you're going to provide exclusivity to the retailer who gets them as a distributor. Our business model is that we want our brand in every major retailer, so we've been very upfront about that.
Existing distributors may want to sign a new manufacturer to keep the supply chain going for potential new products.
If you're a small company looking at a larger distributor, make sure they have an existing infrastructure where the staff knows how to sell private label and brand name products. You don't want them selling your product as an add-on item to an existing brand.
3. Discount's Are Not Always Good
Sometimes a discount is good to start with, but not always. You have to be careful about it because sometimes those discounts can become an anchor around your neck. Look at the long term and try not to just look for a quick return. Don't get caught up in private label madness by selling too many products if you only have the capacity to make one or two at a high quality. You don't want to sell a sloppy, low-quality product just because it's there. Take time to invest heavily in your production and check your products carefully!
4. Don't Cut Corners on Packaging
Custom packaging will provide a much better customer experience and could give you a competitive advantage over other brands that fill their products into generic containers. And don't think you can save money by cutting corners on packaging material either. The products should come in recyclable, reusable aluminum cans, which costs us more upfront but provide higher margins downstream as well as offering additional services like home delivery or product resale by customers after use. With a private label, if something goes wrong with a customer's order, you're going to hear about it in a way that you really can't in any other type of distribution.
5. Communication is Key
In the case of private label companies where the consumer is buying from a retailer instead of directly from the manufacturer, it's so important to have good communication with your retailer. Sometimes retailers come up with new marketing ideas and they need products fast. But if you already have products on their shelves or in their warehouses, then you want to make sure that you've established a good relationship with them before asking them to move on something very quickly for you. That trust will certainly build your business more rapidly than doing a one-off transaction every time they call.
6. Know Your Brand
In private labels, you have to know who your brand is. If you provide a quality product that has a good price and service, then eventually it will pay off for you. You don't need to be a big company. You just need to know who your brand is and stay with it.
7. Be Ahead of the Pack

You have to keep an eye on what's happening in the industry, what products are trending up or down, then tailor your offering around that trend. Most importantly, you have to make sure you can deliver those products quickly because there's no margin for error when delivery times are short. It's better to be conservative about orders and overproduce than underperform because nobody likes running out of product at peak demand periods.
8. Hire Good Staff
A success story in a private label can be an overnight success, but it isn't always like that. It usually takes a lot of time and capital to get it off the ground and keep it going. You need to hire good staff and pay them well because they'll create a quality product and deliver it on time. Then you have to manage your team effectively so they stay motivated while meeting deadlines.
Private label brands provide an opportunity for growers, manufacturers, and distributors across almost every consumer goods category — from food and beverages to cosmetics — but success is not reserved for industry veterans.
Regardless of your industry, developing a successful private label brand will require you to apply the same basic principles: understand and serve your retail customer's needs; identify and develop a competitive market. Also to remember is that you don't need to be an industry veteran with years of experience or tons of capital.
Transitioning your product into a private label is a relatively simple process, but it does take some time to set up the structure and put all the elements in place for success. Once everything is put in motion, though, you'll find yourself on an accelerated path toward profits. As long as you know what steps to take at each juncture along the way, taking advantage of private labels has never been simpler or more profitable.