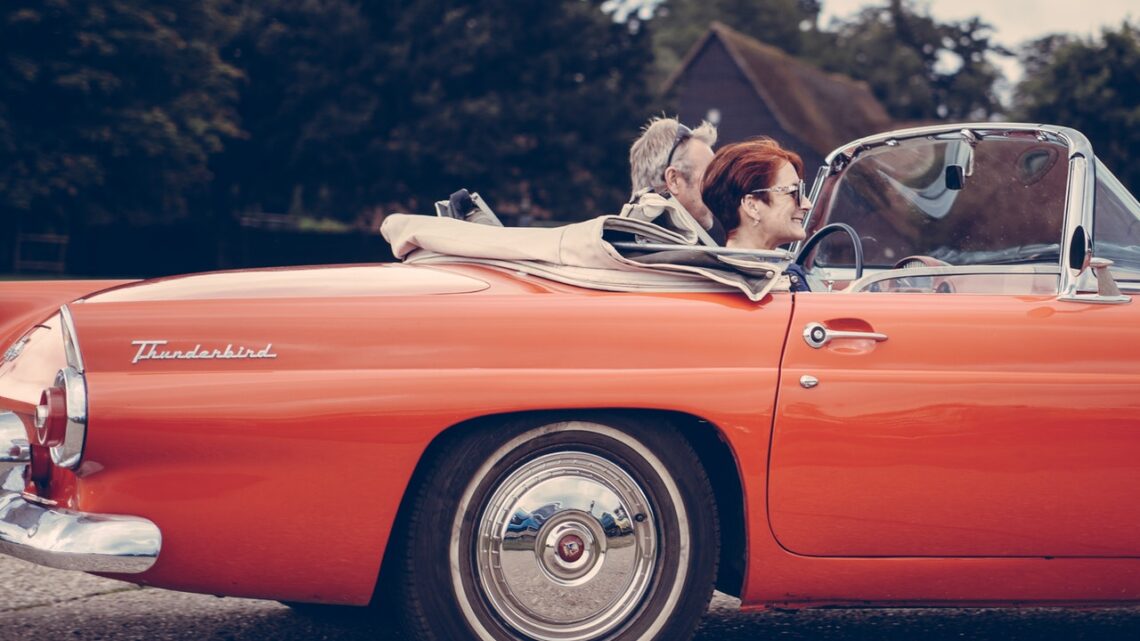 10 Things to Bring on Your First Car Road Trip
July 19, 2020
Yay, the time has come! You've managed to organize a first car road trip ever for yourself or for your whole crew – such exciting times for everyone. While you're dreaming about an unforgettable experience with your family and friends, you're probably already imagining the wind in your hair, ridiculously loud tunes coming from the radio, and singing your heart out. You can almost smell the gasoline on petrol stations and see the log, white line on the road, leading you to a thrilling escapade. Just like in movies, right? Sounds amazing. Or maybe, you're thinking about the exact opposite – only silence, driving along the highway, enjoying the sunset, and breathing all those breathtaking scenes in.
Okay, sorry for jumping into your visions and bursting your bubble, but have you thought about physical essentials that need to accompany you on this way? We're sure most of you have, but it never hurts to remind ourselves of stuff we shouldn't forget. You know, just to make things even better and avoid those 'Oh gosh, I left it at home' moments.
Therefore, prepare a piece of paper, a pen, and start making your checklist right now. Here's what it needs to contain:
1. Car maintenance essentials and documents
Let's start with the basics. In order for your trip to run in the best possible conditions, you first need a healthy, correct and well-maintained four-wheeler. Anything that doesn't match that could mean an unforeseen and undesirable circumstance during your long-awaited trip.
This section includes everything you need to repair any problems you may face – a spare tire, in case something goes wrong with one of those that are already set, a box with basic tools for minor repairs and spare bulbs. In case of possible stops and breakdowns, it wouldn't be bad to have a warning triangle and a fluorescent vest. In addition, if you have decided to travel across the border, you need the appropriate documents, and of course, a driver's license.
2. Cash
Well, you don't go anywhere without money, do you? Think about what you need the cash for, and then calculate what amount would be optimal for your requirements. Then add some more – just in case or if something that you didn't consider happens.
Credit cards aren't really recommended as the only payment method as you may find yourself in some rural areas where there won't be a suitable device for performing a transaction of that kind. Of course, try to keep all the money you carry in somewhat safe places, in not too obvious parts of the car or right next to you, ideally in the inside pockets of the jacket.
3. GPS
This is what everyone will tell you – one simply doesn't go anywhere without a GPS. Fortunately, nowadays, it's enough to have a stable internet connection (in this case, mobile data, because you will be outside the Wi-Fi network) and the Google Maps application.
However, if the internet is a questionable item in this case or you haven't brought the appropriate power source, as a result of which you may face a low battery level, a small GPS device will serve perfectly. Thanks to it, you'll find the places you once had to look for on the map (which was a much more complicated process) in the blink of an eye.
4. First aid kit
Accidents happen to everyone, even when we don't expect them. Cuts, bruises, minor car crashes… Of course, care should be taken for this not to happen and all precaution measures should be respected. But if it does happen, you don't want to open your glovebox and realize that you have no alcohol to wash the wound, no gauze, or anything that might serve to repair and disinfect the injury.
So, bandages, gauze, alcohol or hydrogen peroxide and plasters are a must on this list. Make sure to also put some analgesics, probiotics, allergy medications (antihistamines) and balms or creams into your trip kit – again, just in case.
5. Food and drinks (portable fridge)
In order to avoid unnecessary stops at gas stations or stores on the way, try to bring food with you – this will probably reduce the cost in some way. In addition to sandwiches, you can prepare various types of snacks, bring fresh fruits and vegetables, as well as nuts that you can snack on while driving.
It isn't recommended to carry perishable food if you don't plan to eat everything on the same day. However, if you really want to bring raw meat for a picnic barbecue, a few dairy products, or anything like that, get a portable fridge. It will also be super useful for cooling drinks – water, juices, milk and more.
6. Comfy clothes
You know that you'll certainly not go on this type of travel in a business suit – so you must also think about the appropriate type of clothing. Monitoring the weather forecast is of huge importance in this case, since whether you'll wear summer clothes or you'll have to add warmer jackets and shoes to your bag will depend on it.
The main thing is to avoid clothes in which you feel uncomfortable. Tracksuits, T-shirts, leggings, or plain jeans are mostly garments that travelers opt for. The materials need to be comfortable and light – cotton is definitely one of the more desirable solutions here.
7. Tissues and wet wipes
Whether you need them when eating, or as a substitute for washing your hands, this is something you shouldn't lose sight of. Paper towels are generally quite a decent option and a great replacement for toilet paper if you're staying or stopping somewhere in nature where there are no toilets.
Of course, since nature conservation is a huge problem and hard work is being done to improve and solve the pollution problem, don't throw used tissues along the road or where there are greenery or rivers. Collect everything and throw them in the designated places.
8. Phone stand/phone holder
It's often quite difficult to drive a vehicle and look at maps on the phone at the same time. Or change songs on playlists. Or talk to someone via a smartphone. An appropriate phone holder should solve this problem – you'll have a place thanks to which you can see the phone in front of you without having to hold it in your hands.
A great option for safer driving, while still being able to make phone calls via speakerphone, and if you visit this page, you'll also be able to see what some of the most used and most practical models look like.
9. Power bank
As you know, cars usually don't have outlets or sockets, which can be a huge problem if your smartphone battery is low and tends to die quite quickly. Since classic chargers aren't particularly useful here, what you need is a power bank with as much capacity as possible.
In cases of going on a short one-day trip, make sure you choose a model that will have the power to charge the phone at least once without running out. On longer trips, think about those slightly 'stronger' devices and try to find a way to top them up from time to time in some of the places you'll come across along the way – cafes or restaurants, for example.
10. Coffee cup/thermos
No trip is complete without an irresistible cup of perfect, aromatic coffee drink. True, you probably won't be able to drink it from your favorite ceramic cup, but that's why there are innumerable types of thermoses with cool designs.
What you should pay attention to when choosing is durability – you should try to avoid the plastic inner part since a hot drink might easily melt it. It's best to opt for stainless steel and some wonderful, cheerful color to add some more joy to your journey while enjoying your favorite drink.
***
And the rest… Well, you're definitely free to think about other handy stuff that could make your trip easy-going and comfier. So go on, fill that checklist with many ticks and start preparing your very first road trip experience with style!