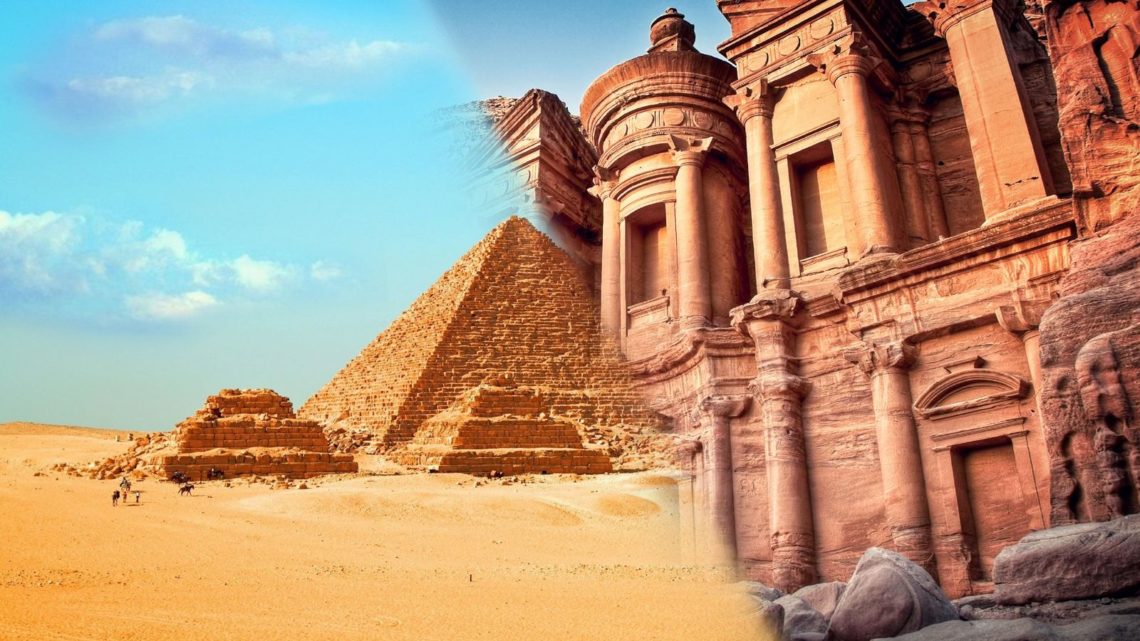 Egypt and Jordan Best Tours and Activities
November 19, 2019
Egypt and Jordan tours are an excellent option available for you to enjoy your upcoming vacation. Therefore, you are encouraged to take a look at these tours and think about going forward with them. They will be able to provide you with a better experience when compared to the traditional Egypt tours. You will be spending more time on these tours because you are going to explore two different countries. However, it will be an experience that you will fall in love with. Hence, you can go for Egypt and Jordan tours without keeping any second thoughts in mind.
What can you experience with Egypt and Jordan tours?
Before you go ahead with Egypt and Jordan tours, it is better to have a basic understanding of what you can witness and experience. Here are some of the highlights that you will come across. The exact highlights that you can experience would vary depending on the tour operator and the number of days that you are planning to go ahead with the Egypt tours. However, these are the most popular highlights, and many people who go ahead with Egypt and Jordan will be able to experience them.
Petra
Petra is a fascinating city, which has even been recognized by UNESCO. You will be able to get into this city during the Egypt and Jordan tours. It is one of the Seven Wonders of the World as well. You are provided with plenty of photo-taking opportunities while you are spending your time here. Hence, you just need to go ahead and capture the best experiences out of them.
Cairo
Cairo is a prominent highlight that you can find in both Egypt tours and Egypt and Jordan tours. When you visit Cairo, you will be provided with the chance to explore the legendary pyramids of Giza. In addition to that, you will be able to explore Saqqara as well. On top of that, the tourists are provided with the chance to get a better view of the treasures of King Tut, which are located inside the Egyptian museum.
West bank of Luxor
At the West Bank of Luxor, you can find many exquisite tombs of the Kings. In addition to that, you will be able to find the fabulous temple of Queen Hatshepsut, as well.
Luxor
Luxor is another popular highlight that most of the tourists visit. While you are at Luxor, you will be able to roam around the Temple of Karnak. In addition to that, you can visit the Luxor Temple as well. It is better if you can plan to visit the Luxor temple during night time. That's because it is beautifully illuminated at night time.
Nile river cruise
Most of the people who go ahead with Egypt and Jordan tours prefer to enjoy a Nile river cruise as well. Cruises are arranged for the convenience of guests. All you have to do is to pick a cruise and go ahead with grabbing the experience. It is an excellent method available for you to spend a couple of days with the Nile river cruises, as well. You can Book your Nile Cruise with LuxorAndAswan.com
Wadi Mujib
This will provide you with the opportunity to go ahead with canyoning within the lowest nature reserve that you can find in the world. However, this experience is not available throughout the entire year. If you want to grab this experience, you will need to proceed with an Egypt and Jordan tour, which is scheduled between the months of April and October.
Hurghada
You will love the time that is spent in Hurghada. That's because it can provide you with the chance to relax in the Red Sea. Along with that, you will be able to scuba dive and snorkel within the coastal waters as well. The coastal waters are crystal clear, and you will fall in love with all the experiences that you can grab. This will be one of the most enjoyable experiences for you in the Egypt and Jordan tours as well.
Wadi Rum
You must never miss out on the opportunity to explore the massive red desert while you are going forward with Egypt and Jordan. You will be impressed with the dramatic rock formations and rolling dunes that you can find within the red desert. This will be a 4×4 adventure. The tour organizer will provide you with all the facilities to enjoy it. You can also spend a night here, where you will be able to gaze at the stars.
The Dead Sea
Spending a night in the Dead Sea is another experience that you must grab. When you go ahead with this experience, you are provided with the chance to float on top of the mineral-rich waters. Along with that, you can smother yourself as well.
Aswan
Last but not least, you should go for the experience offered at Aswan. Here, you can go for a boat trip to Agilika Island. It will be a trip that you can go ahead with your loved partner. That's because the entire trip will be filled with romance. You will also love the surroundings that you can explore when moving forward with this trip.
Are Egypt and Jordan tours worthy of considering?
Yes, Egypt and Jordan tours are something that you must consider if you have any plans to visit these countries during the upcoming vacation. Everything is organized in these tours to ensure your convenience. Therefore, you will be able to take part in the tours and enjoy all the experiences that are offered to you. You will also be guided by expert tour guides. They will help you to explore all the prominent attractions that are located within these two countries, depending on the duration that you spend.