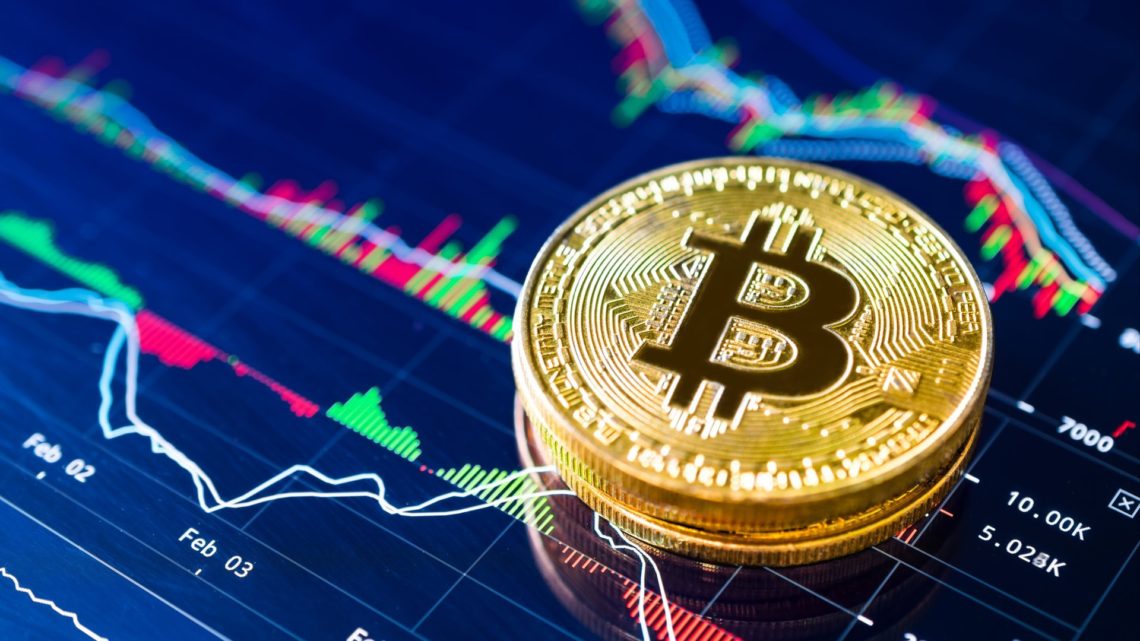 How to Earn Some Side Money With Cryptocurrencies in 2020
June 12, 2020
Investing in cryptocurrencies is earning money by itself, especially if you decide to dedicate your life to it. But, it also can be a profitable hobby, so you can earn and save some money on the side of your everyday job. Mining in the crypto network can be a challenging process that may take a lot of time and effort, so if you want to make side money with cryptocurrencies, investing and trading is a better choice. You only need to join some exchange platform, invest your deposit, and start trading with the best traders in the crypto world.
Let's be honest. Everyone interested in the crypto market is basically interested in earning money and making a profit. But, this field is not that simple as working a 9-to-5 job and getting a salary at the end of the month. You need to have a lot of knowledge about crypto money and the whole market in general, so you can understand how it works and how you can get in there and start making cash. Inexperienced traders can easily get into troubled transactions and scams because they don't fully understand all the aspects and potential risks. So, if you are a beginner, we recommend you to take your time and study the market, so you can be ready for every challenge you will meet on your way of earning cash with cryptocurrencies.
Here are a few examples of legal ways how to earn some cash while trading crypto coins:
Buy and trade

You can buy Bitcoins or other currencies using your money and wait for higher rates when you cash them out. This is a long but worthwhile process of exchanging your money for crypto savings and waiting for the right moment to get cash. You only need to find a trusted exchanging platform, make a deposit, trade, and most important, withdraw the coins to your digital wallet, so you can protect your savings from hackers. Bitcoin is still the most valuable cryptocurrency, and according to that, the best one to buy and trade. Other currencies are also worth giving a try, but you need to be aware that their prices are much lower than Bitcoin's, but they are also relatively more stable and don't have some big fluctuations over time. But, their rate also depends on Bitcoin's rate, so you need to carefully study this case and decide what is the best currency for you.
Also, you may ask yourself when is the right time to sell your crypto savings for cash? There is no particular answer that follows some definition, so we can say that this depends on your guts. When the cryptos reach some rate that works for you, you can use the moment to exchange your earnings and get some cash. When you're ready, you can repeat the whole process again. The good thing is that you don't need to be present on the market the whole time to earn money from it.
Ask to be paid with crypto money
If you offer some services like online courses, content writing, freelance tasks, and so on, you may consider accepting payments in cryptocurrencies. If you don't need cash urgently, you can save these payments in your e-wallet and wait for the right moment to trade your coins and make more money. You only need to calculate the rate properly and decide how much you need to be paid in Bitcoins or other currencies, according to how much your service costs in dollars or euros.
After you receive the payment, put the crypto money in your digital wallet immediately. Then, you only need to wait for the price to rise and sell them for real money.
Take online surveys that pay in cryptos
When you are a part of this network, you will easily find websites that will ask you to finish some simple tasks like taking surveys or quizzes, or click on click-to-pay links, so you can earn Bitcoins. Also, they may ask you to watch ads to get paid. These are pretty simple tasks that don't require a lot of time and effort. But, you shouldn't expect that you will get a lot of money on that. If you do it regularly, after a few months you will have between one or two coins that can later be traded or sold for cash.
You can also join micro job websites that are closely related to the survey and quizzes sites, but they require a little more complicated tasks to be finished. The payments are bigger than those for taking surveys, but also, the tasks don't require too much effort to be finished. You only must check if the site is legal, so you won't get scammed.
Use trusted trading services
Many people get scammed just because they don't research the market and join fake websites. According to kryptomoney.com, you can really earn a huge amount of money if you use services that offer automated trading and a stable exchanging network. Most of the legal and trusted trading services are transparent and you can see how they work and how much your competitors earn. These platforms are also good for inexperienced traders because they are easy to understand and nothing is hidden behind the terms of use.
Mine them by yourself
This is maybe the most stable way to earn your crypto coins, but you can't do that from your laptop or smartphone. You need to have a great power supply and a powerful computer because the blockchain network requires huge amounts of electricity, so you can solve the cryptographic tasks and reach your Bitcoins. If you don't like this idea, you can stick to the previous ones, and earn them by working ordinary tasks that are paid in crypto money.
The crypto market is not a joke, and you need to take it seriously if you want to make a profit and earn some cash from it. Just be careful what you do, because scams are all around us, and you don't want to waste your time and money on that.