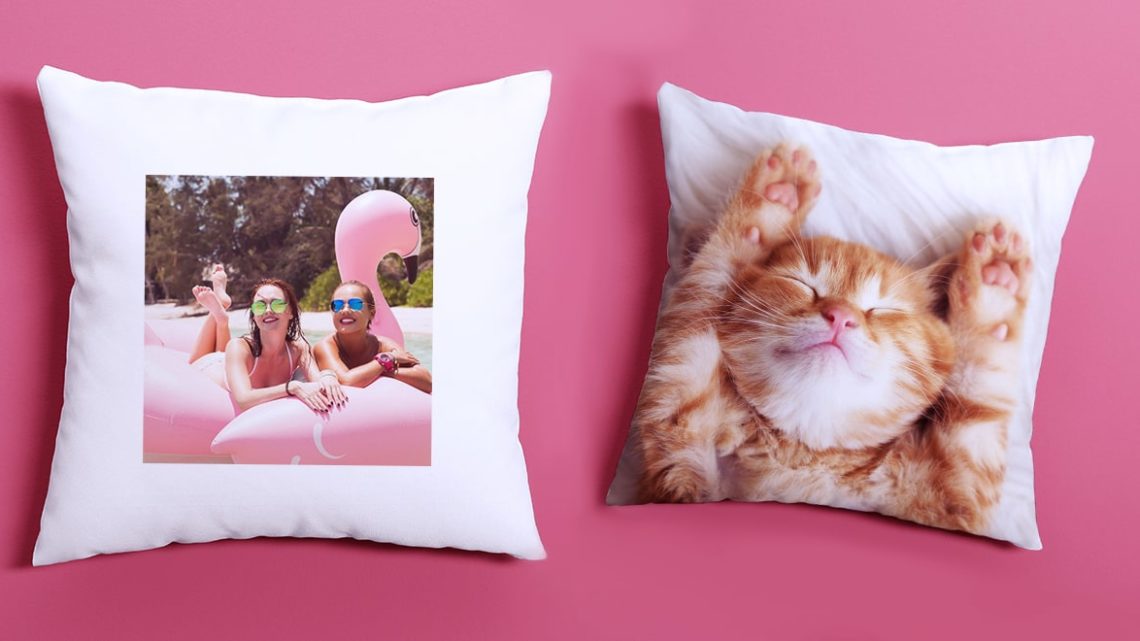 Best Customizable Objects for every Occasion 2020
February 7, 2020
In today's world, we are surrounded by objects and gadgets that are created with a specific purpose. Not only are they used to bring color and atmosphere into space or room, but they are increasingly used to convey certain messages. Such objects help to make a message even more incisive and persuasive when they are customized according to a specific target audience or receiver. These objects can be used in the most diverse contexts and situations. For example, custom-made or personalized products are a wonderful way to surprise someone with a memorable gift, to showcase personalities, and most importantly, to stand out from a crowd.
They are also very useful for organizations and companies to help create a cohesive brand identity and brand awareness and to express their professionalism and experience. They can be shown during meetings, conferences, and other kinds of corporate events, or they can be just used inside an office among colleagues.
With the advancement of digital design and printing technologies, it is now easier than ever before to get a plethora of objects or products customized according to your own preferences. New software and digital programs allow us to add illustrations, texts, and logos to any item we can imagine, with efficiency and at a fast pace. However, not every product is equally useful for a particular purpose. So, let's find out what customizable objects can be best for you according to different occasions and needs.
Customizable objects for personal use and gifts
We all deal with customized items for personal use on a daily basis. Some of them are objects that we buy or receive as a gift symbolically because they convey special feelings, reflect our mood, or say something more about our personality. Examples are those jewels or other accessories that many women or men of all ages often use or wear every day. They can be pendants, bracelets, or even earrings, which can be easily engraved with a name or a personal message. They are often donated as a gift to commemorate heartfelt occasions such as birthdays, anniversaries, and other ceremonies to express close feelings towards a beloved one.
Other customizable objects can be T-shirts, water bottles, shoes, phone covers and cases, books, greeting cards, which are used to bring enthusiasm and sparkle to the often-boring everyday life. In the modern days, one can even personalize wall arts, cushions, floor mats, wallpapers, stickers, and other such decorative materials to design and make a space truly personal. For people who want to stand out from the crowd, customizable objects like babygrows, bedding, bags, shoes, garments, etc. can be very helpful to portray a unique sense of design and personalization. These objects are especially used among young people, who more often feel the need to express their personality and feelings, but they can be used by anyone in spite of age and gender. Customizable objects for personal use are really important in making us feel closer to our interiority and to our tastes, so it is always a good idea to buy or give them as a gift. We just need to have the patience to choose among a huge variety of colors, shapes, and occasions, but the creativity of these products is always guaranteed.
Customizable objects for organizations and companies
In the world of business, where companies and organizations are constantly growing in terms of numbers and resources, customizable objects have a great appeal thanks to their ability to convey originality and creativity and, therefore, to differentiate one company from another. Companies and organizations usually give customizable calendars, notebooks, pens, mugs, etc. as a company-branded gift for their potential customers, other stakeholders to give them a sense of inclusion and reliability.
By printing their names, mottos, or logos on these items, companies can have more opportunities to stand out and express their professionalism and attention to detail. Personalized items and stationery are also employed every day in a company office because they help employees to feel part of a cohesive team, where every person is as important as any other one, or to mark and celebrate any unique achievements. Moreover, they can also be considered as decorations for a room or space, conveying harmony and homogeneity thanks to their colors and shapes.
Customizable objects for events and other spaces
In order to develop a cohesive brand identity and make their brand always visible, companies and organizations can also use certain gadgets or decorations to embellish their stands or desks during events, conferences, and other initiatives. A remarkable and captivating example is customizable flags. They are usually employed to attract more effectively the audience's attention thanks to the careful use of colors, logos, and images.
Moreover, they can be realized in different sizes and shapes according to the specific destination and purpose: they can be placed on a counter or stand during fairs or meetings or in the proximity of a shop entrance during a grand opening of a store, without being too intrusive. A further interesting aspect of flags is that they are very light and easy to carry whenever they are needed. The materials that are used for these kinds of flags, such as polyester or other dynamic fabrics, are thought especially for exteriors and outdoor spaces, because they should be water and wind-resistant, in order to guarantee an impeccable performance for every occasion.
Like many other personalized objects used by companies and organizations, customizable objects can be one of the best solutions to create awareness about a brand, adding a personal and identifiable touch.
For more information about customizable flags, see www.resolfin.com.