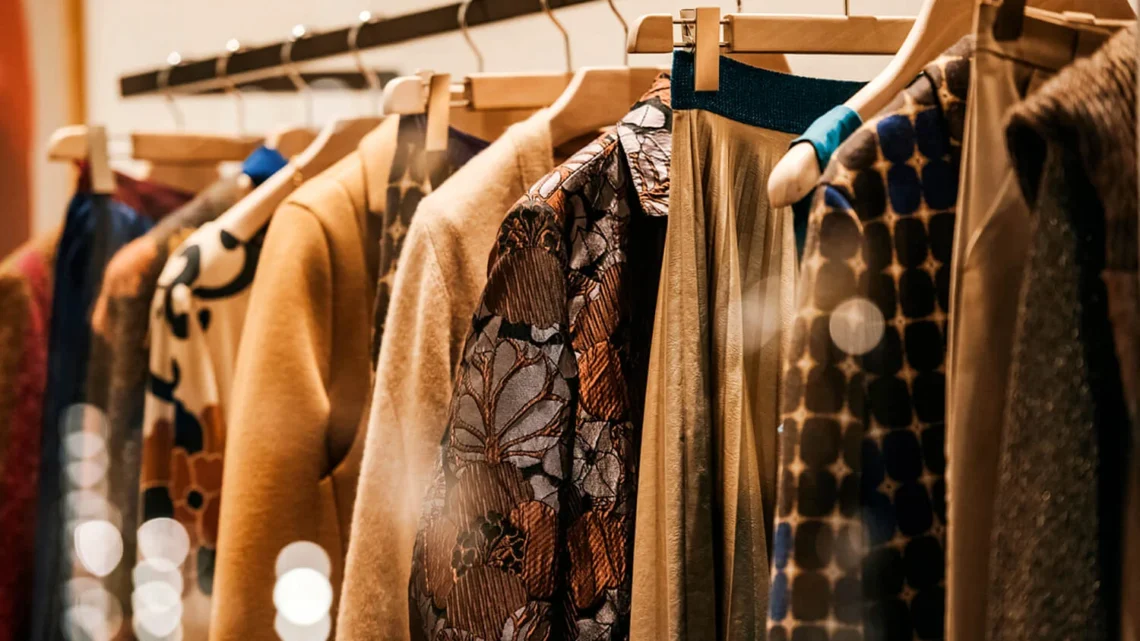 What Clothing Brands Have the Best Resale Value? – 2023 Guide
February 14, 2023
Fashionable clothing trends keep changing with time. Your old clothes can impact your sense of styling. Instead of cluttering your wardrobe, you can resell it. Some luxury clothing brands have a high resale value, and reselling clothes you do not need anymore is profitable.
You might have fancy dresses that you cannot repeat. You can resell them and use that money to buy a new outfit. It sounds weird that you can resell luxury branded items and get a good amount. But indeed, some people know about it.
Before you clear your wardrobe for reselling, you must know a list of clothing companies with better resale value. It is profitable to resell clothes from brands with good resale value. Check out the list and find all the clothes you do not need long to be in your wardrobe.
1.  Louis Vuitton
Everyone knows about Louis Vuitton as a popular luxury clothing brand. It deals with other stuff than clothes, like bags, shoes, goggles, jewelry, etc. It is a valuable fashion brand, and you can Sell Louis Vuitton clothes you do not want to wear.
The resale value of LV in the clothing market is quite high. It is profitable to sell your clothes as you can get a good return. There is a high demand for second-hand outfits of this brand. You must know that the goods will be tested carefully to check their genuineness. After knowing its originality, you can expect to have a good deal.
2.  Frye
This brand deals with leather-made products, including clothes, boots, accessories, etc. Commonly, people buy leather jackets from this company and resell them when it is not required. You can also do the same because of its amazing resale value.
It is okay if you are bored of wearing the same jacket for months. If your clothes are in good condition, you can resell them at a second-hand price. You can easily find many buyers who want clothing from this brand at a reasonable price.
3.  Alice & Olivia
It is another well-known fashion clothing brand that was founded in 2002. This brand is from New York and is owned by two ladies. Its unique name came from the local contemporary designs that are perfect for every woman.
You can get various clothes from the store and resell them if you do not need them. It can be simple or fancy dresses. But it should be in good condition. When you resell it, there are chances of getting 13% of its price. It is a good deal that you cannot find anywhere.
4.  Tory Burch
It is a Manhattan clothing company that came into existence in 2004. The company manufactures a variety of women's clothing, including swimwear, pants, tops, etc. This brand is known for its unique designs and good-quality fabric.
One can get matching accessories with the clothing Tory Burch. When it comes to knowing the resale value of this luxury brand, it is quite high. It is profitable if you are thinking of reselling genuine products. The highest you can receive is 17% of the actual price. You can clear your wardrobe and separate clothing from this company for reselling.
5.  Rebecca Minkoff
It is another popular fashion house run by siblings. Its first store was opened in New York in 2005. This brand is quite popular because of its innovative fashion ideas and technology use. It manufactures a wide range of products like fancy dresses, jackets, pants, skirts, etc., for women.
This company also deals with various bags and items like perfumes, accessories, shoes, etc. The resale value is also good. The product demand is also high as many people prefer to buy second-hand versions from online and offline stores.
6.  Michael Kors
Like other popular brands, everyone knows about Michael Kors. Generally, people know about this company from its bags, but it also deals in clothing. You must do it if you want to resell expensive clothes from this company.
The resale value of Michael Kors is quite amazing, and you can expect to have a good amount in return. You can help others to get the expensive product at a reasonable price. There is a high demand for used clothes from Michael Kors. You can go for this brand if you want to remove excess clothes from your wardrobe.
7.  DAV
It is an old and popular fashion house that came into existence in 1972. The store is in Manhattan, and many people know about this fashion brand. Diane is the company's owner, and it is popular for manufacturing a variety of dresses, shoes, and accessories.
Women love to shop for items from DAV and flaunt them at parties and other events. If you are bored of repeating the same clothes, it is time to resell them. Due to its high resale value, you can get up to 14% of its actual price. Many people wait for the clearance sale for used items, and you can contribute to it.
The Bottom Line
There is a high demand for second-hand clothes from luxury companies. The resale value of some branded clothes is quite high, and it is profitable to resell them. If your wardrobe is flooded with clothes or you are bored of repeating the same outfits, you must go ahead to sell them.
This way, you will get money in return, and you can purchase new clothes of the latest design. You can also help others by buying used clothes at a reasonable price. But when you sell them, the item will be perfectly tested to check its originality. If your product clears the test, you will get the promised amount.
You can explore the perfect deals on different online portals to receive a good return for the resold items. It is necessary to check out the list of all the luxury brands and get ready with the stuff to resell them.