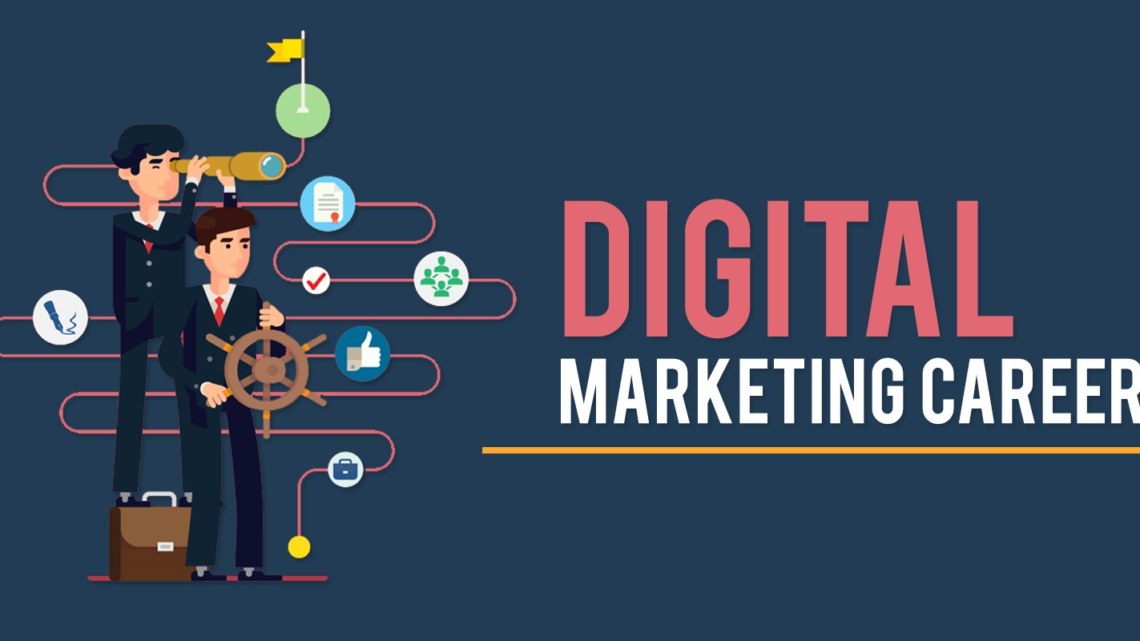 Career in Digital Marketing – Earnings in 2020
March 14, 2020
With the massive use of smartphones and the internet and easier ways to communicate, digital marketing became a really attractive industry for many people. Also, one of the main reasons why so many people are interested in digital marketing is that they could work from home and have flexible work time.
In recent years, we can see that there is a great rise in people who are working in the Digital Marketing Industry, and we are expecting even bigger expansion in the future. Digital Marketing is constantly evolving and requires different profiles of workers.
The developing countries like India have a significant number of people who are working in this industry, and with current trends, there will be even more of them in the future. The main reason for that is bigger wages since you can work with companies worldwide.
Companies like EZrankings.org are hiring people from all around the world, web developers, graphic designers, and people who can work in digital marketing. Also, they are hiring both high-skilled people, along with beginners. Here are some of the most popular jobs in the Digital Marketing Industry and earnings in 2020.
Salary of People Who Are Beginners
With a term beginner, we describe a person who just finished his education and has no working experience. The salary for someone who has no previous experience can`t be high, but there can be a big difference in salary for someone if he has great knowledge about digital marketing. For example, there are many online courses where you can learn a lot about sales, search engines, promotions, and many other parts of this industry.
According to how much someone is familiar with the function of digital marketing, and what are the main processes, the starting salary could vary between 200 and 400 dollars for someone who has really good knowledge. Also, it is important to mention if you had any internships because that could also affect the first offer from the employer.
Furthermore, if you don`t have any education and a degree in marketing or some other field that is connected with digital marketing, you are still able to learn some new skills online. You can search the internet and find what you need to know about e-commerce, social networks, content writing, and a lot of other parts of digital marketing. The easiest way would be to find some proper online courses, where some experts could guide you and help you learn everything you need to start your career.
Salary of People with Medium Experience
When we say medium working experience, we mean on someone who is working in digital marketing for less than five years and have all the knowledge and technical skills to be considered as a digital marketing specialist. The average salary of people who have between two and five years of experience is between 700 and 800 dollars.
A person on this level should have developed skills in technical writing, social media, email marketing, promotion, and other parts of digital marketing. Of course, you should have one of these skills as the main one, and be an expert in that field, which could help you to get on a higher level in the future and become a manager, or CEO.
Salary of People Who Are Experts in Digital Marketing
The expert in digital marketing is someone with years of experience and great knowledge of all the functions, possibilities, and challenges of Digital Marketing. The salary can vary a lot, but it mostly depends on your position. Usually, people with great skills and more than five years of experience are at high positions in companies.
The average salary of someone who represents a leader and has a position of manager is between 2000 and 3000 dollars but can go even higher if you are on the board of directors or head of the company. However, even that you are a leader of the company, you still have to learn, since digital marketing is constantly evolving, and there are always new ways for a better promotion and advertisement.
Positions and Required Skills in Digital Marketing
Digital Marketing is evolving with advancements in technology and communication. It is crucial for people in this industry to keep up with new trends and implement them from the beginning. Some of the most popular positions in this branch are Content Marketing Manager, Social Media Manager, Pay Per Click Analyst, and SEO Manager.
Digital Marketing Manager
The Content Manager is responsible for creating and improving content that the company is using for promotions. The basic duties of a content manager are controlling and writing blogs, content on websites, copywriting, and the ability of online promotions and social media networks to improve web traffic. For a successful Content Marketing Manager with a lot of experience, the salary can go up to 7000 dollars.
The Social Media Manager is a responsible and important position because today, everyone is using social networks as the main way of communication. Many complex tools are required in social media marketing, which is important for tracking and collecting data about visitors. The average salary of a Social Media.
The manager is between 7000 and 8000 dollars
For a good Pay Per Click Analyst, it is necessary to have advanced skills in analytics and statistic. You have to know the use and full potential of organic search and every network that supports Ads. The average salary for this position is around 3000 dollars.
Today, almost every company needs a Digital Marketing Manager, since positioning in the search engine, along with the visibility and presence on social networks are so important. It is expected from the Digital Marketing Manager to have a lot of experience and advanced skills. Nonetheless, experienced Digital Media Manager should be an expert in various processes that are part of digital marketing along with great skills in marketing and business. The average salary of someone who is working as a Digital Marketing Manager for more than 5 years can go over 10000 dollars.