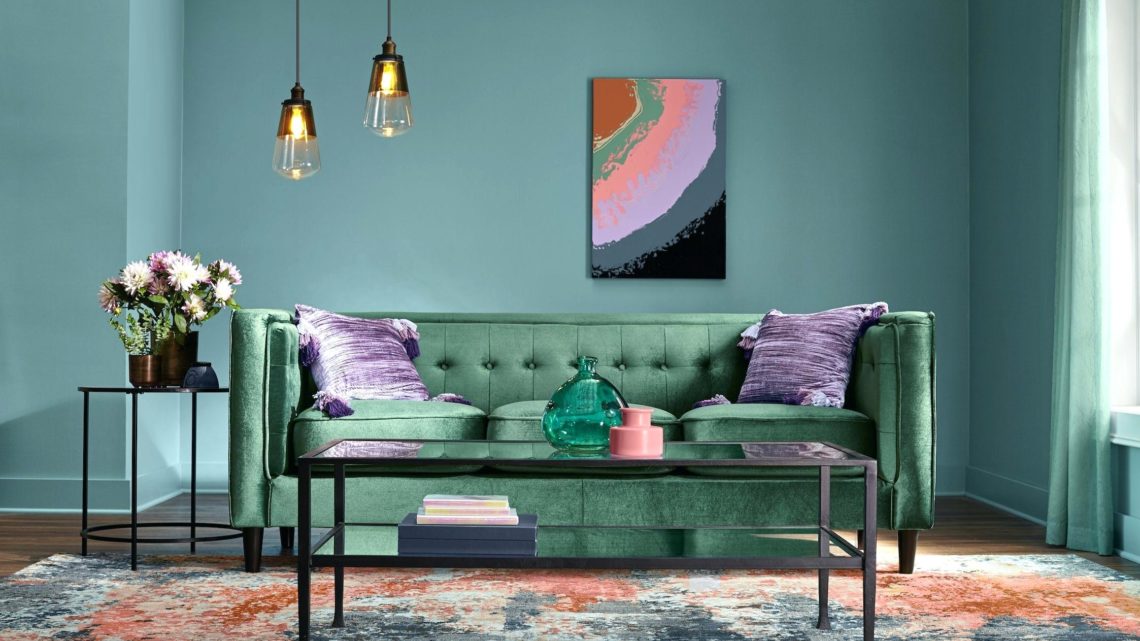 Best Combination of Wall Colors to Remodel Your House
September 23, 2019
Colors play an essential role in your life. From wardrobe to walls, everything needs a blend of colors. If you want to remodel your house, there is nothing better than paint. With the color combination, you can revamp a space and change the look of interior walls.
You have to be careful while playing with colors. People often make common mistakes when choosing the right one. Expert opinion is necessary to avoid word combinations while painting your house. For this reason, you can start the project painting by McCarthyCoatings.com.au. Here are some of the best color combinations for 2019.
Gunmetal Grey and Purple
Mix purple with grey to increase the sophistication and dignity of your home interior. With its outward nature, purple can blend very well with neutral grey. It is a unique color combination for your walls. Feel free to choose this combination in the living room. If you want something unique, try this fantastic combination.
Pastel Colors
If you don't want intense shades, consider baby blue, mauve, and pink. These are known as pastel colors. Remember, pastel ones blend well in a house. If you need a safe choice, play with them in interior wall paints.
These colors will give a unique feel and distinct look to your house. With these colors, you can flaunt neutral, soothing, and a soft nature in your home. It can be the best combination for children's room.
Turquoise and Soft Pink
Do you want a bold combination for your walls? Try a fusion of turquoise and soft pink shade. With this combination, you can give a lustrous and bright look to your house. The energetic shades of these colors make it an excellent choice for girls. If you need a versatile combination for your home, feel free to try soft pink and turquoise.
Yellow and Blue
Yellow is a cheerful hue to lighten up the interior of your home. Combine it with blue for an energetic pairing. A blend of warm yellow and vivid blue makes your house look dynamic and exciting. Feel free to try a combination of deep aqua and light blue to highlight architectural elements of your home.
White and Dark Shades
You can mix white with any shade, such as orange or navy blue. Orange can create a pleasant ambiance for your house after mixing with white. The liveliness of orange and purity of white may make it the best choice for a bedroom.
Moreover, blue can highlight the accent of white. If you have a minimalist interior, try white and navy blue for your walls. It can give an elegant and clean look to your interiors. With this blend, your house will look spacious and pure.
Grape and Aquarium Blue
With this combination, you can infuse playful and vibrant energy in walls. If you want to surround yourself with enthusiastic and joyful vibes, use this color in a dull house. Grape and aquarium blue can illuminate lightless spaces. This combination can be an excellent choice for the entrance of your home.