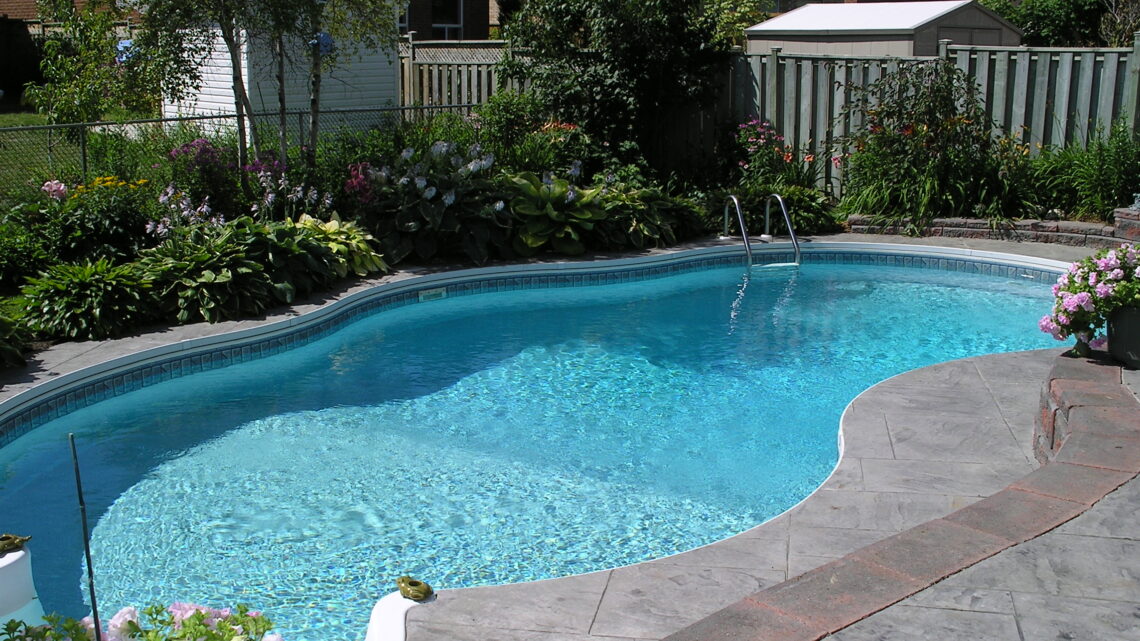 5 Things To Consider Before Installing A Swimming Pool in 2020
June 28, 2020
We know – you're utterly drawn to those vivid, smooth pages of home design magazines. You just can't take your eyes off the photo you have just come across – the perfect, elegant backyard pool surrounded by greenery, flowers, and expensive loungers. As you blink, you can already imagine it all right there, under your window. You can almost hear splashing and imagine yourself sipping refreshing, yummy cocktails, or having crazy parties there.
Then a crazy idea comes to your mind – convincing other family members that this is exactly what you all need. Truth be told, we all have such whims, especially if it's a corner in our own home or yard that we really want to redesign and make it look like in a magazine. To bring a touch of exoticism and pieces of our favorite resorts in the form of our own swimming place. So tempting, right?
Let's turn now to those things that we may be trying to put aside – what can go wrong? Why might this not be possible? What if.. ? Have you ever wondered what colorful umbrellas by the water and a complete remodeling and making room for such an endeavor bring with them?
Stop. Actually, sit down. Take paper and pencil and honestly answer these questions, in order to make a plan as effectively as possible and summarize all pros and cons of this adventure.
1. Do you really want it and why?
Be careful about this one as this might easily determine the rest of the factors you need to think about. The construction, design, and implementation of such a facility require numerous types of necessary assets and potential help, and they aren't all financial.
Consider whether this investment and occupation with this project are really necessary and feasible for you at a given moment. If you feel that some things require waiting or delaying planning, then listen to yourself and leave it for a more appropriate moment.
Also, determine the purpose. To some extent, due to the specific characteristics that the pool should have, it's required to determine what it will be used for – relaxation, recreation, as a spa, or for children's entertainment. Any of these alternatives has its preferences when it comes to the method of construction and other aspects that need to be taken into account.
2. Do you have enough money for it?
Consider whether it's worth getting into debt at a steep pace for this reason. When you already have some savings that you planned to use for this, or if there's no lack of financial resources, then you can start working on concepts like these.
Even if you're thinking of requesting a loan in order to support designing and implementing this idea, you should keep in mind that it doesn't only require construction costs. Each of the types is maintained by a certain type of equipment, needs a certain filter and cleaning assets on which money must also be given accordingly.
Also, in cases where expert assistance is needed when it comes to installation or any minor or major repairs, it all goes out of your pocket. We need to be prepared for all potential circumstances in order to conclude with certainty that we are materially stable enough to make this happen.
3. What kind of pool do you prefer?
Well, a bunch of options here. Pools that will mostly be used by children don't actually need to be too big and too demanding as an investment since here you can opt for a simple, inflatable rubber pool. It doesn't require any specific maintenance equipment and is quite simple to move depending on weather conditions and other factors.
You also need to decide if you want your pool to be buried in the ground or above ground. It could be said that this first version is both more costly and more demanding to process since the bottom and sides are lined with concrete. Here poolresurfacingchandler.com seems to be a true expert, as you might be able to see on their website – they make plastering and resurfacing look like a piece of cake – and it's also generally more suitable on a long-term basis.
However, the second option is easier to disassemble if the need arises, it's usually made of easier-to-process materials such as fiberglass. Apart from that, it generally takes less effort and intensity to be built. It all depends on how hard you want to work and what you need.
4. How will you position it?
This mostly depends on the characteristics of your yard. First of all, on its size. If you have a backyard that is already crowded with various plants and trees or is too small to fit a pool, then you need to consider other options offered. Vegetation that thrives around can be a problem, but in many cases it's possible to adapt the soil and remove certain types of plants to make room.
We should also take into account how much this part is exposed to the sun – because that's the whole point, isn't it? There is no point in placing a place for sunbathing in the part that's completely covered by shadow. Make sure that the place where you'll keep the equipment needed for maintenance isn't far from there, so that it's accessible at all times.
5. Who'll do it for you?
Last, but not least – it's not a job for everyone. You know that with good organization we can plan and implement many things, but some ideas can't keep going on without quality consultations with experts and choosing the best services. The recommendations of close people who have already led such ventures can help – they can refer you to a company or individuals with whom they have positive experiences. This not only reduces the chances of negative unforeseen circumstances, but also saves the time you would spend looking for a team to do the process.
If, on the other hand, none of your friends or family members have experience with this, you can rely on various sites that provide reviews and critiques of certain services present in the market. Just choose the ones that concern your city or the area in which you live and don't skimp on this if you're dealing with a quality team. You'll thank yourself once the whole thing is finished – and that's the only thing that matters.