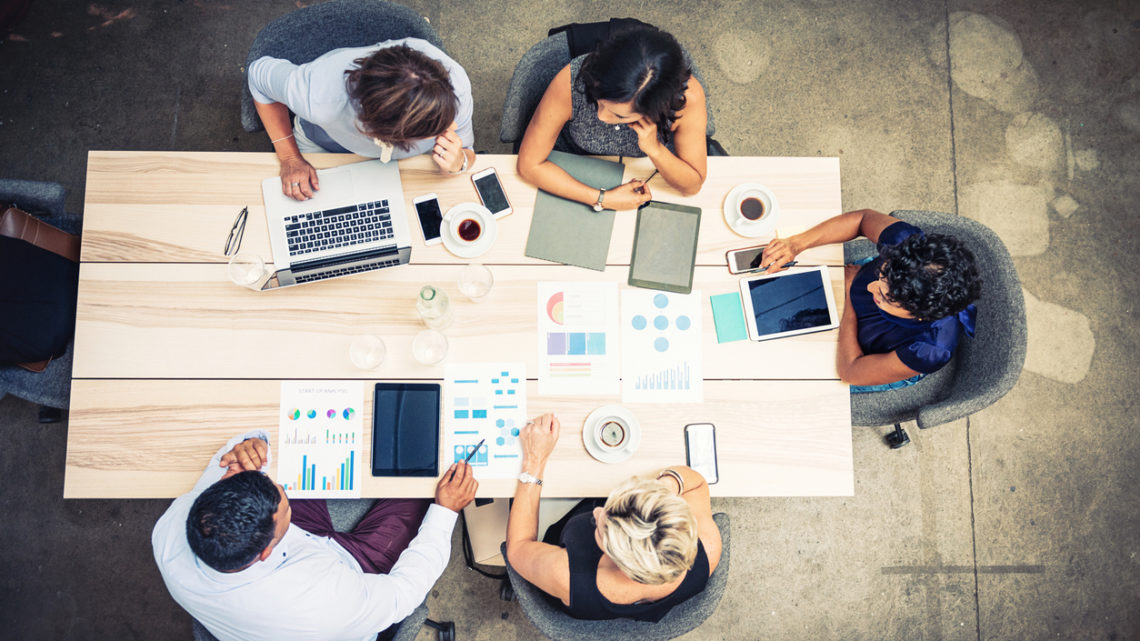 Advertising Agency: How Can It Help?
August 14, 2019
An advertising agency is a creative agency which dedicates itself to creating, handling, planning an advertisement as a part of the promotion of the product or service of its client. Businesses can have an advertising department in their own firm, having employees who are expert in creating the creatives. However, many companies prefer to hire advertising agencies who are industry experts in handling marketing and brand strategy, which can boost the sales of the business.
Through an advertising agency, a firm will be able to produce radio ads, television ads, online ads, mobile marketing, AR ads and these all belong to the marketing campaign. It is commonly believed and proved that when the companies work closely with advertising agencies, they can be successful only when they share common objectives. Hence, the bond between the company and the ad agency must be secure, and they must have a common mindset.
How can advertising agency boost your sales?
Advertising is one of the most utilized tools to reach the target audience. There are a plethora of advertising agencies in Dubai, which can increase your leads. You can find a list of them on the online business listing website and find a suitable one which can reach your target audience:
Increase Foot Traffic: Advertising agencies can cover up almost every source of advertisement like newspapers, banners, televisions, magazines, radio. Through these sources, your business will spread to a large group of people, and it can hopefully increase your business sales as the lead increases. Converting the leads into your customers is ultimately in your hands.
Advertising highlights product enhancement: Constant advertising will make people go through significant improvements in your product or service, letting them revert to you if they previously worked with you. Hence, it is the right way of retaining customers. It will also attract new customers when they get to know about innovation.
Promote brand awareness: Brand awareness can easily promote any business by making people know about the brand and its achievements. Most of the business tycoons still rely on this strategy, because it targets the mind of the customer and customers directly approach them when they need any service.
Uplifts brand image:  Advertisement creates awareness within people about expanded capabilities and offerings. Advertising can surely transform public opinions, which will create a very genuine impression, leading to upliftment from any poor or antique perception.
Enhance order value and boost marketing impact: Advertisers mostly advise you with some unique or successful ideas which will take your business to heights. For example, they will ask you to make an offer on bulk orders, which will increase your demand in the local market at the initial level. It will definitely boost your sales by creating an impact on the customers.
Five tips for selecting an advertising agency:
According to DcciInfo, Advertising agencies use flowery language, which helps the customer relate with the brand, and there is a massive competition in this industry today. You must carefully scrutinize the agencies before finalizing one. Here is a list of five tips which will help you in selecting a suitable advertising agency in the UAE.
Understand why do you need an agency: Firstly, it is necessary to know clearly that why you need an advertising agency, whether it is for full-fledged marketing of your brand or just for a few services like placing one or two advertisements. Once the objective is clear, you can start the search for the right agency.
Plan your expenses: Make a suitable budget for your requirements and then decide whether you need a big reputed agency that will charge more for their services or a smaller, lesser-known firm with lower rates.
Type of agency: Depending on what you need an agency for, select the one most suited for your needs. If you only want to place an ad in television select from those agencies that specialize in such media only.
Select an experienced agency: It is better to opt for an agency that knows what will click for your product or service in the market. It should have a good reputation for building brand names and planning effective marketing strategies.
An agency must be a right partner: Select an agency which is willing to devote quality time for building your brand and like a right partner understands your dreams and visions.
Advertising agencies are creative agencies which must be able to convey the customers to buy the products and services through innovative lines. Creativity should be pleasing to break the customer's mindset and must create a brand relationship with the target audience. More than visual, it is the words which surprise the audience and makes them think about the product. Hence, you must see the success rates of the advertising agency before hiring them.