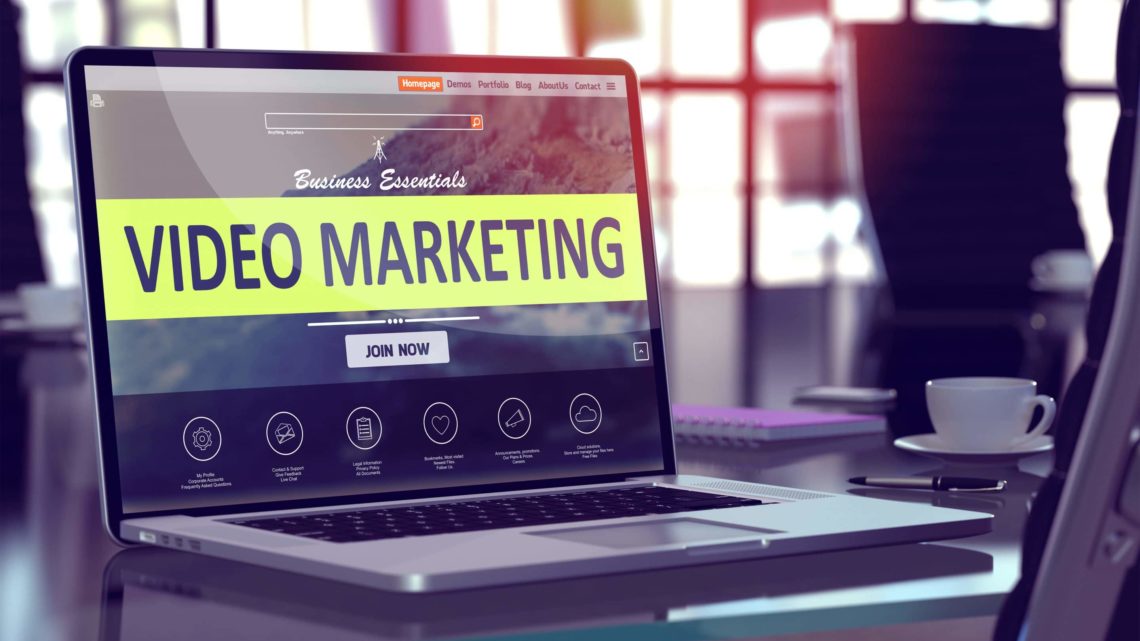 5 Tips for Using Video Marketing to Boost Your Business
June 28, 2019
Let's face it – videos are the most engaging and easy-to-digest content form on the internet and they're not only for big brands anymore. It gives your eyes a rest from the overabundance of online textual information. This is a big reason behind the stat that people prefer to watch 1 billion hours of videos on YouTube every day.
If you're a business owner, you probably have an effective video marketing strategy to market your entrepreneurship in the industry. Wait, you don't? Well, there would be nothing wrong in saying that you're missing a big opportunity.
Fortunately, it's never too late to build and implement marketing tactics to give your entrepreneurship a boost. There are countless strategies for business marketing, but one extremely powerful method is – Video Marketing. According to an article on Forbes, it is so effective that it can generate up to 1200% more shares alone than text and pictures combined.
Regardless of the size and type of your entrepreneur, incorporate visual content like animations, etc. into your business marketing strategy instantly to establish a distinct identity. With that in mind, we've outlined a few effective tips for using this type of marketing to boost your brand. Let's get started.

Video Marketing Tips to Boost Your Business
1. Craft a Clear Plan
Before you jump to creating an effective video marketing strategy, you need to have a clear idea of what you want to express through your visuals. Do you want to promote your entrepreneurship? Do you want to show off the amazing work culture of your company? Do you want to sell a particular service or product? The moving visual you create should revolve around your motive. That's why it is important to determine your objective first.
Whatever your goal is, it's necessary to develop and write down a marketing strategy wisely. For instance, a study found a 33% increase in the completion of goals by those who created a clear plan of action. Once you've created a plan, focus on creating visual content that can help you give something memorable to your visitors and encourage them to visit your entire website.
2. Build a Compelling Story
Now that you've made a plan, it's time to build a great business story. Storytelling is the key to strengthen it. A compelling entrepreneurship story can help you increase your ability to differentiate yours from others. A good story helps your entrepreneurship to grab the attention of viewers, stand out from competitors, invigorate the audience, pull them closer, and even convert them into your customers. Just reading your entrepreneurship story helps your audience to connect with your business emotionally and inspires them imagining how great it would be to work with you.
Creating a branded visual effect is one thing, but producing a video that can help you attract people and encourage them to purchase from your business is a whole different concept. So, the most crucial point you need to take care while creating a visual effect is – the story.
3. Keep Your Videos Short and Concise
This is the most important tip you need to think about while promoting your entrepreneurship. Because with evolving technology, humans now have a shorter attention span than goldfish. Meanwhile, goldfish are believed to have an attention span of 9 seconds. According to reports, after the evolution of mobile technology, the average people's attention space has fallen from 12 seconds to 8 seconds. A good tip to create an effective video that can help you grab your visitors' attention is to keep its duration around one minute or less than one.
4. Use the Right Tool
Now the next step is to choose the right tool. Being a marketer, you might know that video is an essential part of media consumption on the web, but simply producing it won't guarantee business success, they should be engaging and creative. To build an innovative one, you need to select the right tool. There are a lot of tools available on the internet which can help you in creating high-quality content without investing a fortune.

For example, Renderforest, is an online video maker which allows people to create different ones like intro, promo, demos, interviews, slideshows, explainer videos, and more. It is an ideal, fast, and easy to use tool to create one within minutes. If you would like to use another tool that is cloud-based and could help you download videos, you could try vidconverter.co and simplify your means of getting videos from certain platforms.
5. Publish Your Videos Everywhere
After you've crafted compelling marketing videos, it's time to share them with the world. There are different platforms where you can promote them such as your business website, landing page, social media, emails and more. For example, by simply publishing it on the landing page, you can boost your business conversion rate by 80%. And by adding one to your email marketing campaigns, you can improve the click-through rate by 50%.
Besides, you can post your video content on social media sites such as Facebook, Instagram, Twitter, etc. to expand your business reach and conversion rate. Before publishing your content to the world, make sure to cross check it. After all, you've already invested a lot of time and effort into creating your own– it's always worth it to take out some more time to ensure you're delivering your brand message across effectively.
Final Words
So, are you ready to skyrocket the traffic, engagement, and conversion rate of your business? These simple tips can help you reach your entrepreneurship goals. Does it sound like there's a lot that goes into building a powerful video marketing strategy? Well, there is. Not only you have to keep all the aforementioned tips in your mind, but also have to take into consideration the time and financial investment involved in building a video marketing strategy.
So, if you really want to produce professional videos to drive traffic to your business, it's high time to invest in specific marketing. In addition, do not forget to publish them on different platforms to drive optimum results.