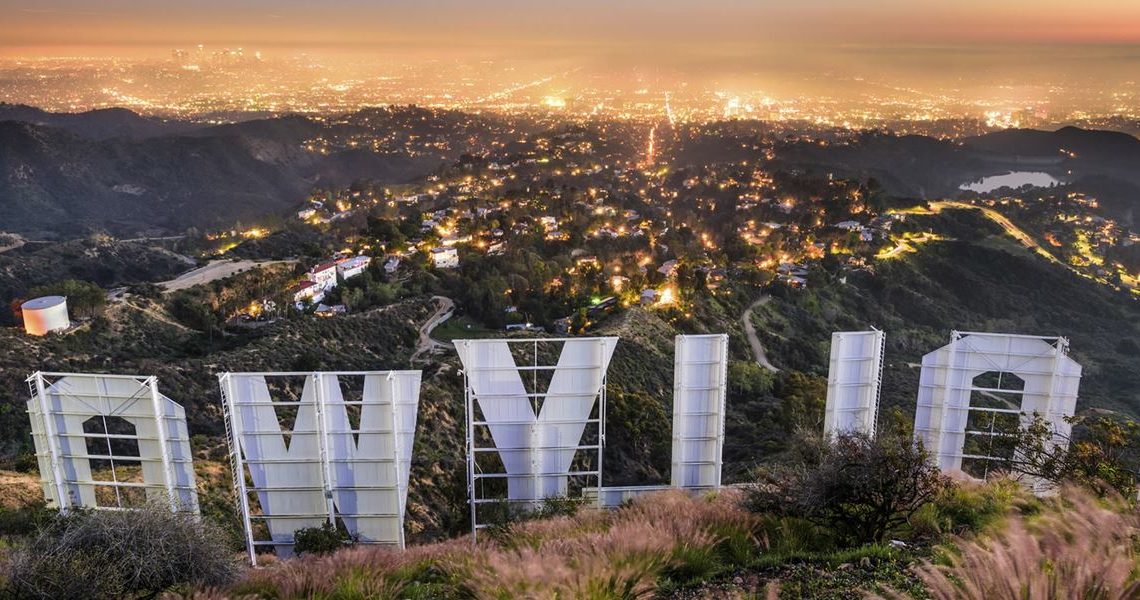 4 Reasons to Visit Los Angeles
February 13, 2019
With its endless sunshine and unique culture, who wouldn't want to visit Los Angeles? The City of Angels has a lot to offer its visitors. This place truly has it all. It's a bustling modern city set against a backdrop of rolling hills and pristine beaches. Its culture is intriguing to both the rich and famous and the average Joe. There's truly something for everyone here and we can't wait to show you what it is.
Famous Food Scene
Possibly because of its diverse culture and its agricultural surroundings, L.A. has become the place where foodies flock. Here, you can dine on delicious Hawaiian fare at Roy Choi's food truck. You can eat totally vegan at Kali or Baroo. Or you can get a quality pizza at Pizzeria Mozza.
If you're a self-proclaimed foodie, you don't want to be without the UrbanSpoon app to help you navigate the local cuisine. This app comes in both iOS and Google Play versions. And you can visit one of the AT&T stores in California should you need to upgrade your device before setting out on your adventure.
Hollywood Charm
For those of us obsessed with celebrity culture, Los Angeles is the place to go. You can start by visiting some of those iconic landmarks you see on TV. Start with a viewing of the infamous Hollywood sign nestled atop Mount Lee. You can see it from plenty of locations around town, but make sure you don't get too close or you could be trespassing on protected property.
Next, you'll want to venture over to Hollywood Boulevard to the Hollywood Walk of Fame. Here you'll see the star of almost every notable celebrity ever born. Just imagine — stars like Johnny Cash, Bette Davis, and Elvis Presley all stood in the very spots you can stand on.
If you're feeling a little macabre, you can head over to the Hollywood Forever Cemetery. Famous folks such as Judy Garland, Bugsy Siegel, and Mickey Rooney are resting here. But it's not all about gloom and death. The site is also a popular venue for parties and events.
The Santa Monica Pier at the end of Colorado Avenue is also a must-see spot for many tourists. It's home to some of the coolest attractions and best food in the area. You may even recognize it from movies like Iron Man, The Sting, and Forrest Gump.
Celebrity Sightings
Aside from the fantastic landmarks, L.A. is also a great place to catch a glimpse of the celebrities. Many of them are known for avoiding the common tourist traps where they will be bombarded by screaming fans. But some of the best places for sightings include places off the beaten path and some that no one can avoid. For example, you might spot J.Lo boarding a plane at the Los Angeles International Airport (LAX) for her next tour. Or you can dine at The Ivy in hopes of spotting someone like George Clooney. Most celebs don't mind signing an autograph or posing for a photo as long as you do it respectfully.
Beaches
Los Angeles has arguably the best weather on the planet. At its coldest, it seldom gets below 42℉, and 93℉ is about the highest. These mild weather conditions make every day a beach day. Visit Paradise Cove Beach if you'd like to take your family to a small, secluded area to swim, surf, or relax. Or try out Venice Beach for a more happening area complete with performers and food vendors. And if you're into scuba diving or rock climbing, try out Point Dume State Beach for a healthy dose of adventure.