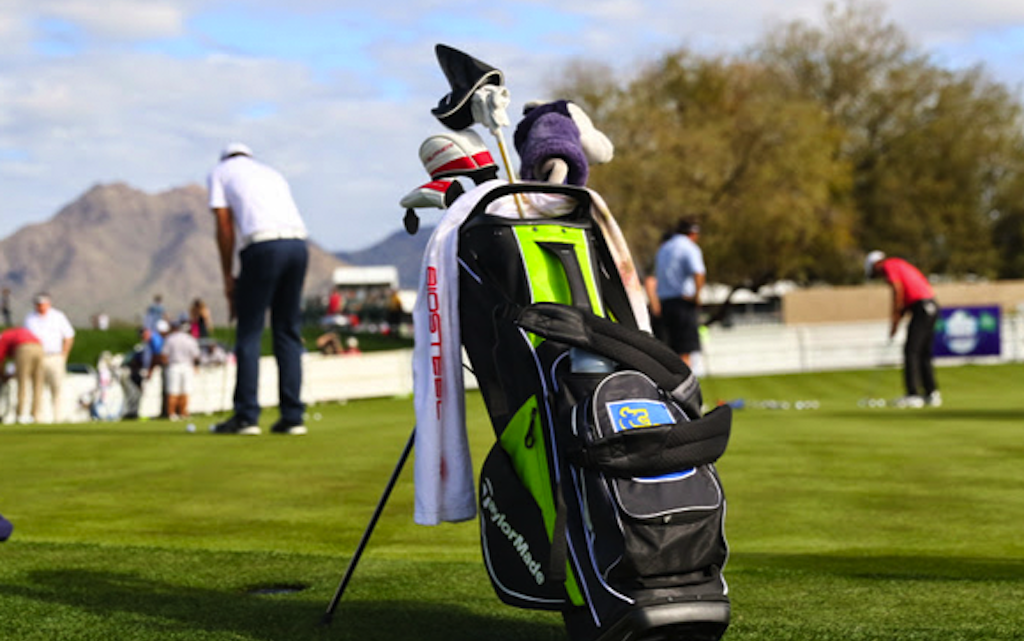 Who are the Top 5 Pro Golf Caddies?
March 15, 2019
0
By
Edward H. Howard
Keith Mitchell's March wins at the Honda Classic netted him a winner's purse of $1.224 million. The win was Mitchell's first ever on the PGA Tour and increased his career earnings significantly. The golfer's win also enabled his caddy, "Crunchy Pete" Persolja, to have a fantastic payday. The 43-year-old caddy earned a six-figure paycheck thanks to Mitchell's win.
A caddie earns 10 percent of a golfer's tournament winnings and many caddies have made a great living while carrying the bags of golf greats. But being a caddie is more than just carrying a PGA player's bag. Caddies offer expert advice, encouragement, and information on a golf course's layout.
The top caddies in the sport reach those heights due to their knowledge and experience. Some have been sought out by the best golfers in the world and earned a reputation for their high-quality work. Here are our picks.
Steve Williams
Steve Williams rose to fame as Tiger Woods' caddie during his most successful years on the PGA Tour. Williams worked alongside Woods from 1999 to 2011. The New Zealand-born caddie had a strong relationship with Williams and the two even spent time together off the golf course. The duo fell out in 2011 and Woods fired his longtime confidant. Williams went on to work with Adam Scott.
Due to the vast sums, Woods won during his prime years on the PGA Tour, Williams is reportedly worth $20m. Williams retired from golf in 2018 after 40 years of working in professional golf as a caddie.
Willie Peterson
Willie Peterson was one of the top PGA caddies of his day. Peterson was the man that helped Jack Nicklaus win five Masters tournaments and caddied for the golf great until 1982. The famous club man, who died in 1999, is tied for the record of most caddie wins at the Masters. Peterson began his career as a caddie at just 16-years old.
WILLIE LEE (PAPPY) STOKES
Willie Stokes is level on five Masters victories with Peterson. As a caddie, Peterson worked with four different golfers at Augusta National. Stokes' work earned him the nickname the "Godfather of Caddies."
Before he earned that nickname, however, Stokes was alongside Henry Picard as the golfer won the 1938 Masters. Picard's win made Stokes the youngest caddie to win the tournament. How old was Stokes? He was just 17-years old. Even before there was a Masters tournament, Stokes helped clear the land where the golf club was built.
Herman Mitchell
Herman Mitchell was inducted into the Caddie Hall of Fame in 1999. The heavyset caddie began carrying golf backs in 1957, and 20 years later, he began an endearing partnership with golfer Lee Trevino. The two were an iconic duo and they spent nearly two decades together. Mitchell was alongside Trevino for six of the golfer's major wins.
Dave Musgrove
Caddie Dave Musgrove was on the bag for 50 years. After his 2017 death, Golf Week described Musgrove's mentality as: "Show up, keep up and shut up." That is exactly what Musgrove did every tournament.
The Englishman began carrying bags at age 12 and later became a fixture on the European Tour. Musgrove worked with Sandy Lyle for years and helped him win the 1985 British Open, 1987 Players Championship, 1988 Masters, and a number of other tournaments. He also carried for Lee Janzen for the golfer's win at the 1998 U.S. Open.
Mike Cowan
Mike Cowan has been carrying Jim Furyk's clubs for the last 20 years. Prior to working with Furyk, Cowan was Tiger Woods' first full-time bagman. However, Woods fired Cowan following an interview in which the caddie revealed his salary and bonuses. Despite the firing, Cowan has built a reputation as one of the best caddies on tour today.
Fanny Sunesson
The Caddie position has long been ruled by men, especially on the PGA Tour. However, Fanny Sunesson is an exception. Sunesson helped Nick Faldo win four major championships. In 2018, after years of retirement, Sunesson returned to the links and caddied for Adam Scott. She has since reunited with longtime golf partner Henrik Stenson.
Jim Mackay
Nicknamed "Bones", Jim Mackay worked alongside friend Phil Mickelson for over two decades. Their partnership has become the most famous golfer-caddie relationship in history. They are close off the course as well as the Mickelson's introduced Mackay to his wife. Mackay has worked with other golfers over the years including Justin Thomas. In addition to his caddie work, Mackay has worked for NBC as a commentator.
Freddie Bennett
Freddie Bennett was the caddie master at Augusta National until his retirement in 2000. Bennett spent four decades on the bag at the golf course and mentored hundreds of caddies during his time. The caddie was immortalized in the book Freddie & Me. Written by Tripp Bowden, Augusta National's first full-time white caddie, it recounts his time working with Bennett.
Terry McNamara
Caddie Hall of Fame member Terry McNamara experienced an incredible 48 tournament wins in just six years. McNamara hauled for LPGA Tour great Annika Sorenstam during her prime years. Sorenstam won more LPGA tournaments than any other woman while working with McNamara.
What does it take to get started as a professional caddy? Some work their way up the ranks and others look into golf colleges that offer a degree in golf to give them that extra credential. In addition to caddying, there is a multitude of other careers in the golf industry.