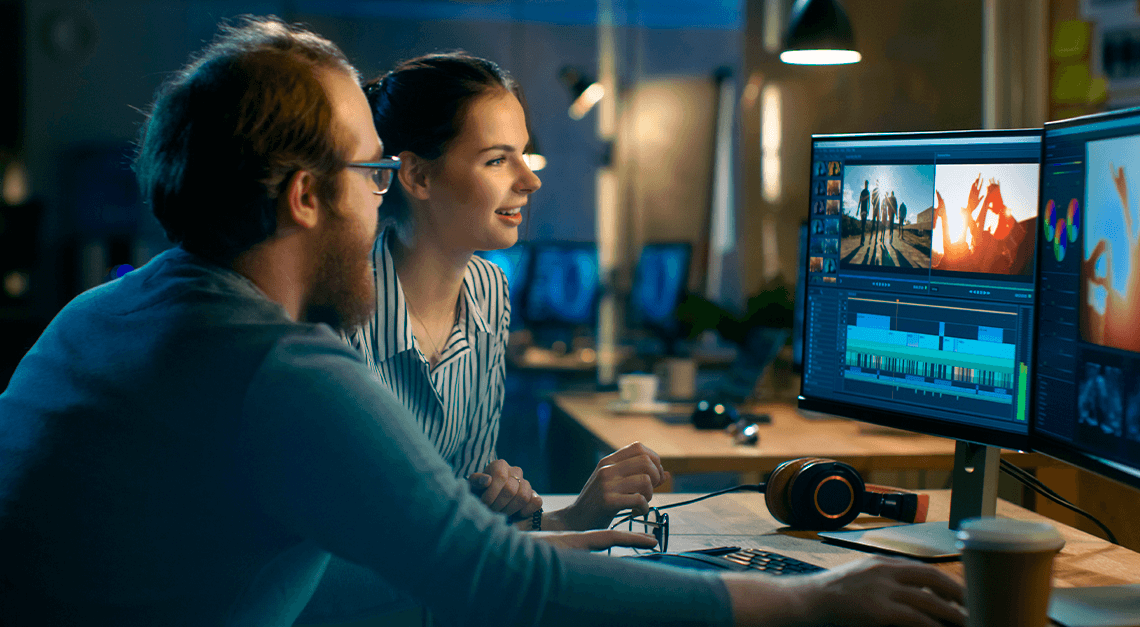 Which Transition Is Best?
July 20, 2022
Choosing the best transition for your video is the ultimate challenge ‒ you have to find a cool preset that fits your visual narrative, edit it to make the transition smooth, and do it with every clip on your timeline video track. And the number of available Premiere Pro transitions is just huge ‒ sometimes, it's easier to choose from recommendations.
https://studioplugins.net/product/premiere-transitions.
Cool Premiere Pro transitions
Let's see which Adobe Premiere Pro transition effects are considered the best by the video editing community.
Ultimate Glitch Pack
Everyone loves glitch transitions ‒ they're both futuristic and quirky. Glitches build a beautiful suspense and create a right narrative mood for the whole video. This pack consists of fifty media and ten text placeholders ‒ enough to bring something new to your editing style!
Handy Seamless Transitions
Clean and simple, also easy to use ‒ the best words to describe this pack. With these transition effects, you can additionally implement color distortion on your videos, creating a better visual narrative. Although these plugins look a bit complicated to use for beginners, the creator has you covered regardless of your Adobe Premiere Pro skill ‒ you can easily master all these layers and settings via a tutorial provided by the creator, Pixel Samy.
Film Crux
Now, this one is a big package of twenty for free presets. It goes with a free tutorial so you'll be able to master every transition effect in this pack. As the name suggests, you'll be able to create simple yet classy cinematic sequences ‒ perfect for short films, travel films, and wedding videos.
Freeze Frame Transitions
This pack offers dynamic transitions that can suit any music video, commercial, or event film. The transition presets are quite simple to use, yet they're pretty powerful when it comes to adding some groove to the video.
To apply this effect, take two clips on the video track, and create a frame over the first one. Then, duplicate it and drag across the second one. Now you'll be able to use the crop effect ‒ place it over the freeze frame to crop the object out. Do this again on the track above, and now you'll be able to import presets to your videos.
More detailed tutorial is available on the Internet, so you'll have no problems in mastering this effects pack.
The YouTube Essentials Pack
The name, again, says it all ‒ this package contains everything you might need as a YouTuber or someone who wants to start a channel there. You'll find information bar presets, openers, perfect dynamic and smooth transitions, and a complete motion graphics template.
Overall, choosing the best transition effects pack from these is always a subjective and individual decision. Depending on what your editing preferences are, most transition effects are really easy to use.