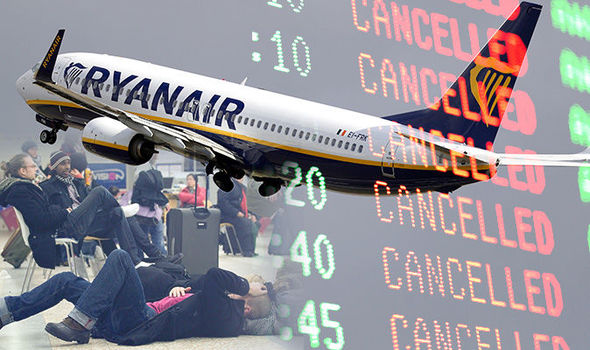 What Happens If an Airline Refuses To Pay Compensation
May 5, 2021
Did you know that more than 98% of air travelers never claim compensation for a canceled or delayed flight? This suggests that only 2% of them actually choose to go through the process, which is a mistake, mostly because airlines are obligated to pay up to 600 euros for the troubles they went through.
This is why you may be wondering – in what events can I get compensated and what happens if an airline refuses to pay it? Simply said, there are three things that you could do and the article below will shed some light on the entire topic. Let's take a look at what you need to do if you want to be compensated for your troubles:
Submit The Claim By Yourself
The very first thing that is worth mentioning about this approach is that it'll require a lot of patience, time, and comprehension of your rights. After all, the claims of some people are still ongoing, which basically implies that they haven't received their money back. Nonetheless, if you do choose this option, the first thing that you'll have to do is talk to the airline.
You shouldn't contact the organization you purchased the ticket from, instead, you have to contact the airline that was in charge of operating the flight. Some will ask you to fill out a form online, while others will ask you to send them an email – which is also simpler and you'll also want to check out different reviews such as the one posted on qam-qam.
When it comes to the letter, you'll need to describe what happened with your flight, how much cash you're asking for, and don't forget – you must include a sentence from the EU Regulation 261/2004 that actually protects your rights. You should know almost all airlines will try to lie about what occurred, mostly because they know that their passengers don't know about the rights they have.
If you find yourself in this situation, you could always try to contact the NEB or ADR. Keep in mind, if none of these things work, you could choose to take your case to a small claim court. However, before you do this, you might want to talk to your lawyer, which leads us to our next point…
Your Attorney Can Assist
If you don't feel comfortable with doing everything by yourself, you could always ask your attorney to do it instead of you. Of course, your legal representative will probably ask you to pay for their services up front, which implies that you may end up losing money if your case doesn't succeed.
This particular option will take more time, mostly because you'll need to schedule an appointment, explain what has happened, and file all the necessary paperwork. There is one more thing you must ask your lawyer – whether or not they won previous flight compensation cases.
If you don't want to pay your attorney for their services – which is quite okay since you cannot ensure that you'll actually win the case – there is one more thing that you could try, you can contact a claim management organization that'll help you with filing your compensation claim.
Work With a Claim Management Organization
Last on our list – but equally viable as the previous options – is if you opt for working with a claim management organization. These companies are experienced and skilled in assisting people to get compensated and they'll know everything there is about the entire process, but more importantly, they'll know every single detail about the rights you have.
So what do these organizations do? Well, it's simple, they'll do everything instead of you. This suggests that they'll draft and submit the claim with the company in your name. Of course, they'll check all the details of the delay or cancellation, and once they do, they'll contact the airline to start the process.
Additionally, such companies have teams of lawyers working for them, hence, if your case needs to be taken to court, ADR, or NEB, they'll be capable of taking care of everything. Keep in mind, some of them work on a 'no win, no fee' method, meaning that you won't need to pay them if you don't get the compensation.
Things to Remember And do
Before we conclude this article, there are a few things worth mentioning, especially since they'll allow you to actually submit your claim. For starters, no matter if your flight got canceled or delayed, you must keep the original and copy of your travel documents. This means that you should keep your ticket, boarding pass, and more importantly, the statement the airline gave.
You must also ensure that you keep all the receipts for the additional expenses you have such as for a hotel, food, as well as transportation. Besides these things, you should write down the flight information, including the flight number, schedule, as well as the time of the delay.
Keep in mind, there are some circumstances where the airline isn't responsible for the delay, which includes things such as bad environmental and weather conditions, strikes that involve their personnel, security threats, technical problems, and, of course, medical emergencies.
If your flight was canceled or delayed because of one of the aforementioned things, the airline isn't obligated to compensate you for your troubles, but, they do have to provide you with food, accommodations, as well as a replacement flight. In these events, you won't be able to submit a claim.
Conclusion
If you went through the troubles of a delayed or canceled flight, there are some things that you could do in order to get the compensation you deserve. Depending on your preferences, you can choose one of the aforementioned options, but, you should remember, no matter which one you opt for, it will take a lot of time.
So, now that you're aware of what you should do in order to get compensated for all the troubles you went through, you might not want to waste any more of your time. Instead, go through our article one more time and determine which approach is the most suitable for you.