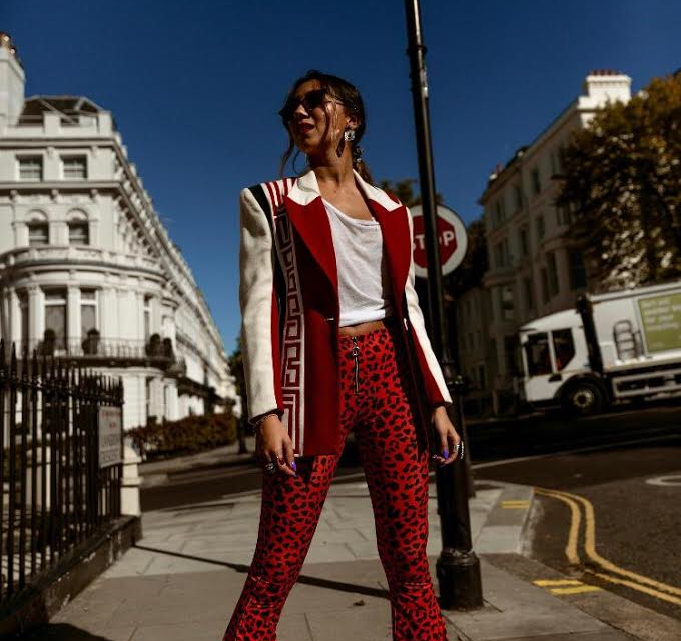 Upcoming Fashion Star – Talina Naviede
February 3, 2019
Talina Naviede is one of the UK's brightest up and coming fashion stars and television personalities. She is of Indian descent living in the northern parts of the UK. Talina Naviede is the founder of the successful "Your Guide to Street Fashion" blog and has worked for various other UK based fashion and lifestyle publications.
YGSF (Your Guide to Street Fashion) not only looks at urban fashion but issues in art, sex, music, and culture. This TV host and fashion personality for The Frisky. hopes that through YGSF you can, "Meet up-and-coming creatives, and empowering influencers. Be inspired to think outside of the box and be brave in what you wear and everything you do. Discover quirky designers, hotspots all over the world, and a lot of vintages. Finally, feel good about yourself and become a part of something which will educate and inspire you in a really bonkers way!"

A big part of YGSF is her YouTube channel, which is fully devoted to her project YGSF TV. YGSF TV is one of her biggest projects, which regularly features interviews of well-known guests, such as gymnast champion Danusia Francis, rising talents such as musical powerhouse Jay Crooks, and artists and directors such as Leila Bartell. On her channel, she talks freely about topics concerning young women from all parts of the world and all backgrounds.
YGSF TV talks about all the stuff related to modern fashion which sometimes blends in well with music, blogging, art, film making, social media, London Fashion Week, and more. A big part of YGSF TV is her confessional video series where she frequently talks about her body Dysmorphia and how to cope and embrace it.

A solid part of the London street-style scene, Talina has come across the Atlantic to share a little bit of her British style with the West Coast.
As well as fashion and TV, Talina has turned her hand to acting and has just finished shooting her feature debut, an Australian sci-fi feature called 'The Dustwalker', set to be released in 2019 and directed by Sandra Sciberras. She has also appeared on 'The Uncanny Upshurs', which is a TV Series about two twins and one of them moves to America for school. Talina has made four appearances across two seasons of the show as fictional character Asha Verdi.
Talina is much more than just a quirky TV personality – her blog covers serious issues that affect young women from all over the world. She talks honestly and openly about her struggles with eating disorders and mental health and helps the reader to find a way to combat these problems too.  She is an advocate for modern-day problems such as women and diversity in both television and fashion.

As well as wonderful words of wisdom and beautiful photographs, Talina's blog is full of video content full of hidden secrets from around the world.
2019 looks set to be a big year for Talina – as well as her first film coming out, we hear there's a lot of exciting new content coming on her website. Watch this space…