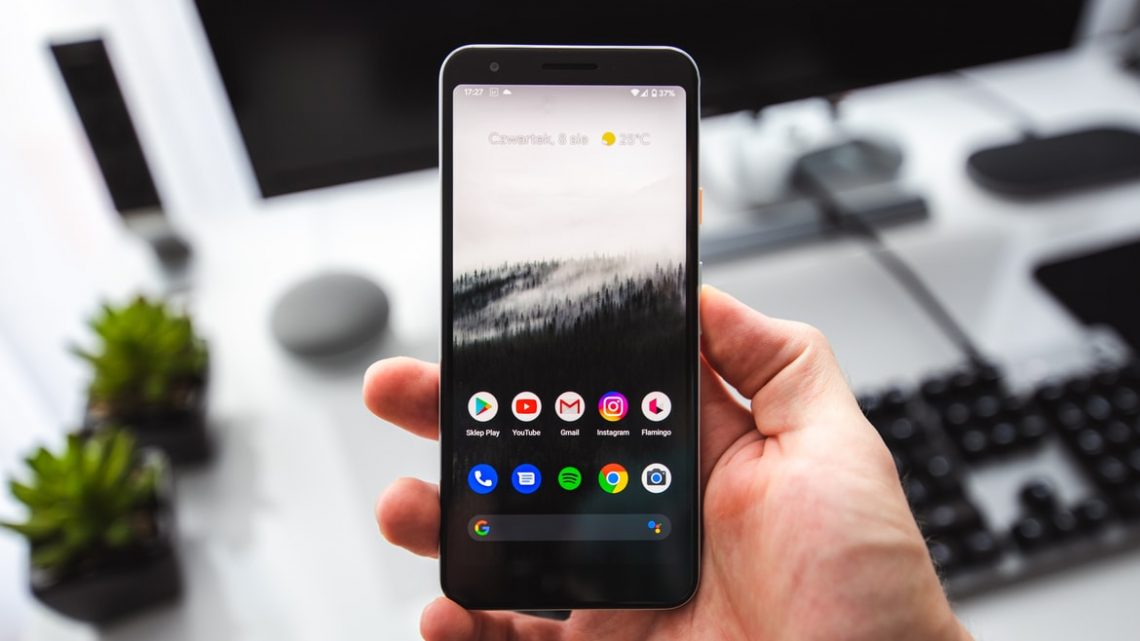 10 Greatest Simulation Games for Android in 2022
December 28, 2021
The Google Play store offers a lot of choices for different players. Simulation games seem to be one of the more well-known genres, seeing multiple downloads compare to other types. These apps offer players the opportunity to recreate activities and jobs that one can do in real life.
If you're into simulation games, you'll find numerous good ones in a game store. Even casinos have simulation games. You could try them for a unique kind of fun. Or for real money, click here for zimpler casino. Meanwhile, here are 10 of the best simulation titles ever.
The 10 Simulation-type Games
1. The Sims Mobile
The Sims could be your first thought when thinking of simulation games. The Sims franchise started on PC, where you create your own Sims and let them live like real people. You can build their houses and get them a job. You can also get married and build a family of your own. Doing what you want is truly possible in The Sims. The Sims continued its legacy on smartphones with The Sims Mobile and The Sims Freeplay. You can now play your favorite Sims game wherever you are.
 The Sims Mobile is more about establishing relationships, along with building careers. It includes storylines and multiplayer stories. Freeplay is ideal for players who like the creative aspect of the Sims, like building houses.
2.
Game Dev Tycoon
Game Dev Tycoon starts with your player avatar making computer games in their garage in the '80s. You start improving at making and marketing titles until you can purchase a dedicated studio.
 As you grow, you now hire different developers and go to gaming events. You should market your products to increase sales. To keep expanding, you must negotiate work contracts and release expansions and patches to your software.
 The primary objective of Game Dev is to establish a successful game development business. There are numerous genres and topics for making video games players could access. These features make Game Dev Tycoon an enjoyable simulation title.
3.
Plague Inc.
If you want to experience how it is to be a deadly virus, then Plague Inc. is the one for you. Infecting and wiping out civilizations is the main goal of this simulation title. You can create various types of viruses and contagious infections. Then, players mutate and alter the virus to stay on their road for universal domination. You must ensure these viruses will keep on infecting people and be immune to any cure that humans develop.
Plague Inc.'s developers launched an expansion that switches your role to the infected side. This time, you create a remedy to end the fast-spreading infection.
4.
Cooking Simulator
If you see yourself as a Michelin Chef like Gordon Ramsay, you'll enjoy Cooking Simulator. This title is one of the most accurate cooking simulations in the app store. You play as a chef in charge of a kitchen and take orders from customers. The goal is to cook main courses and side dishes to perfection. There are numerous recipes to cook, from meat and fish to desserts and salads. Players prepare the dishes using a selection of utensils and appliances.
5.
SimCity
In SimCity, you play as a mayor and establish your metropolis from scratch. Construction of vital buildings, commercial areas, and residential places are some of your tasks. Additionally, you encourage citizens to move to your city.
 Every decision you make can propel your community to thrive. You have to maintain your citizens' happiness, along with transacting and competing with various mayors. There's an assortment of natural phenomena and disasters such as hurricanes and fires.
 Playing SimCity can give you a realistic experience of being a mayor and lets you know how it feels to manage a whole city.
 6.
Smartphone Tycoon 2
If you're curious about how to make your smartphone, then Smartphone Tycoon 2 is perfect for you. You design your dream phone with your desired specifications. You can create a top-notch phone or a budget-friendly phone for mass-market appeal.
 Smartphone Tycoon 2 provides you with countless options to run your company effectively. You can hire the perfect team for your company and modify parts and profit limits to remain competitive. There are also various marketing strategies to choose from. If you think you can run a better smartphone company, give this free game a chance.6. 
7.
BitLife
Bitlife is very famous under the Life Sim category. It's an exciting title with user-friendly controls and engaging mechanics.
You randomly create characters and make their decisions throughout their lives. From childhood to adulthood, you'll be interacting with a virtual family and dealing with the consequences of decisions. There are various life choices to pick from, like starting your own family later.
8.
Dream Hospital – Health Care Manager Simulator
Dream Hospital is an amazing offline Android title where you play as a manager for a healthcare facility. Dream Hospital offers players an opportunity to save lives and handle medical accidents.
As a facilitator, you handle treatments and medical research to become the leading multispeciality establishment. You also function in several roles, including researcher, physician, and nurse.
 9.
Fall-Out Shelter
Fall-Out Shelter is another ideal game on the app store. Here, the world is in a post-apocalyptic state and your task is to ensure that people make it securely inside the vault.
You help the community to flourish by having families, gathering food, and elevating their lifestyle. You can modify various things here. You also investigate the barren ground by assigning inhabitants to search for valuable items and junk.
You also need to supervise and develop your underground shelter. For this, you need to acquire new people that may reside and work in the area.
10.
Kairosoft Games
Kairosoft is an undisputed wizard developer of simulation games. Kairosoft has a vast collection of incredible simulation games. Some of their great titles are:
The Ramen

Sensei 1 and 2

Dream House

Days

 Cafeteria

Nipponica

Game Dev Story

The Manga Works

Sushi Spinnery
The majority of Kairosoft's apps use retro visuals and traditional play features. They're all a blast to play that you won't go wrong with any title under this developer.
Simulation All The Way
Simulation games are so fascinating to play. You can be anyone you wish and do anything that you dream to be. In case you haven't tried one, download a title from our list above. Any of those games should fill the gaming itch while offering more than other genres.