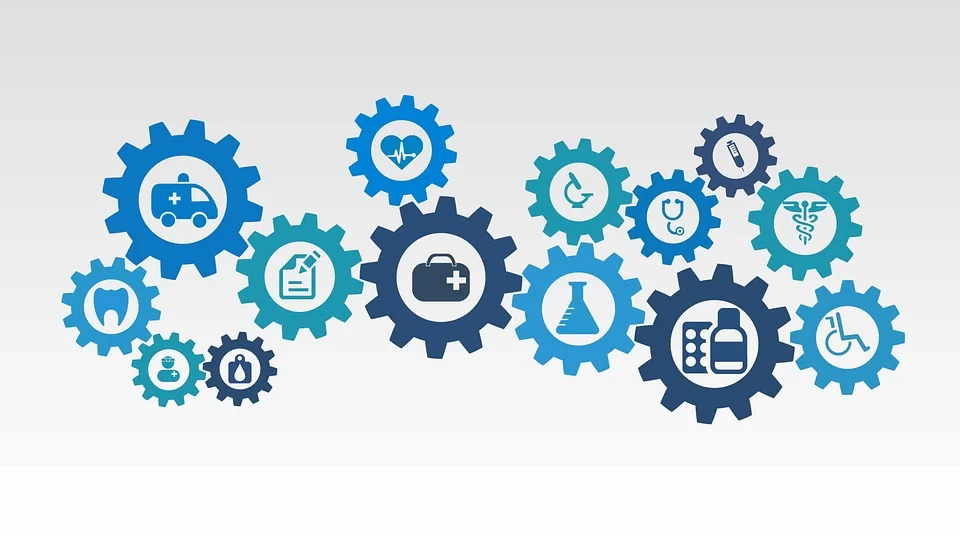 5 Key Principles of a High-Functioning Healthcare System
October 21, 2022
Healthcare systems in the developed world play a vital part in the lives and well-being of millions of people. Having access to high-quality healthcare facilities is recognized as a key factor in having a long and healthy life. Spending on healthcare facilities and infrastructure forms a large part of the GDP of western countries. In America, it is at the highest level globally, with an estimated 19.7% of GDP spent on healthcare in 2020. The complexity of healthcare systems has increased in recent decades as technology has progressed and global populations increase. The demand for high-quality healthcare systems is ever-present, and it can be a challenge for countries to provide access to high-functioning healthcare systems that offer a high and uniform quality of care while delivering on budget requirements. This article explains five key principles that contribute to the creation of high-functioning healthcare systems that offer consistent and high-quality patient care.
Patient-centred approach
For any healthcare system to be successful, it is recognized that it must have a demonstratable patient-centered approach that permeates through all levels of the organization and in every activity that takes place. A patient-centered approach is one that recognizes that every patient is different and will have distinct needs and wants. Tailored care plans are created that recognize the best interest of the patient and serve to offer the best treatment options for their individual circumstances. True patient-centered care results in excellent patient experiences of the services offered. While it is also recognized that, at times, a patient may not get the right care at the right place at the right time, a patient-centric approach is one that will listen to any constructive criticism brought by the patient and use this feedback as a driver for improvement. Providing and ensuring consistency of care across a range of healthcare services can be a key way of achieving a universally high standard of care along with tailored treatment plans that resonate with a patient's values and needs.
Excellent supply chain management
It is a fact that any healthcare system that seeks to function efficiently and provide a uniformly high standard of care must be supported by excellent supply chain networks. For example, hospitals will require a range of medical devices, sanitizing products, and single-use devices that need to be re-ordered on a regular basis. The senior procurement managers of such facilities must seek to create strong links with reputable medical supply companies such as  medical-supermarket.com to ensure that replacement devices and products are delivered in a timely fashion. Put simply; a healthcare facility is only truly effective when it has the equipment needed to conduct assessments and offer treatments. Strong supply links are vital to the daily operation of healthcare services and ensure that timely medical interventions can take place in response to the demands of the local population.
State-of-the-art information systems
In 2022, it is recognized that information is an extremely valuable commodity. In the healthcare sector, having access to meaningful and high-quality patient data can serve to shape the activities of a healthcare provider. It can also provide the insights that are needed to drive improvements in the delivery of healthcare. For example, by collecting data on IT systems relating to patient delays and the impact this has on treatment timescales, insights can be gained that help to overcome "bottlenecks" at each stage of the patient journey through the healthcare system. In addition, keeping comprehensive patient records in an electronic format that can be shared with other healthcare providers (while adhering to data protection laws such as GDPR) helps to promote consistency of care at every patient touchpoint. It can also ensure that patient-specific information that impacts treatment plans is known across healthcare providers allowing tailored care plans to be created.
Strong leadership culture
Strong and positive leadership is needed in any form of organization, but perhaps most importantly in the healthcare system. This is because it is recognized as the key ingredient to the effective management of such systems. Effective leaders in healthcare will be role models for best practice and will demonstrate the values of effective and patient-centered care with their actions as well as their words. In a hospital setting, working hours can be long, and extreme levels of focus are needed by medical staff when their actions can directly impact the survival of critically ill patients. Departmental leaders and senior staff should be an ever-present sight and a source of information, advice, and guidance for more junior staff. When leaders demonstrate dedication and a patient-centered approach, it has the knock-on effect of reinforcing these values down the organizational hierarchy. In short, effective leaders can be an integral part of an efficient healthcare system.
An ethos of continuous improvement and innovation
Any healthcare facility, regardless of its size or function, should be committed to an ethos of continuous improvement and innovation. If a healthcare system does not listen to its patients and take action to improve the standards of care offered based on the feedback received, it will inevitably begin to lower its standards of care. A key part of improving healthcare systems is to collect high-quality information and experiences from key stakeholders in the service. This information should become the main driver for improvement activities that serve to keep the organization meeting the needs of its patients. In a similar vein, healthcare facilities should adopt a philosophy of continuous innovation. This can be done by investing in the latest technology that offers improved levels of patient care and by continuously assessing the levels of care provided and spotting avenues for improvement through new and innovative practices.
To sum up
Modern healthcare systems must continuously look for avenues of improvement and innovation in the services they provide to their patients. A strong leadership culture should be visible through all levels of the organization, together with a truly patient-centered approach to healthcare that recognizes the individual needs and wants of the service users. State-of-the-art information systems should be present to collect and disseminate high-quality information to achieve a consistently high standard of care. Finally, strong supply chain management systems should be in place to ensure that all vital medical equipment and supplies are present when needed without causing delays in treatment or assessment due to shortages.