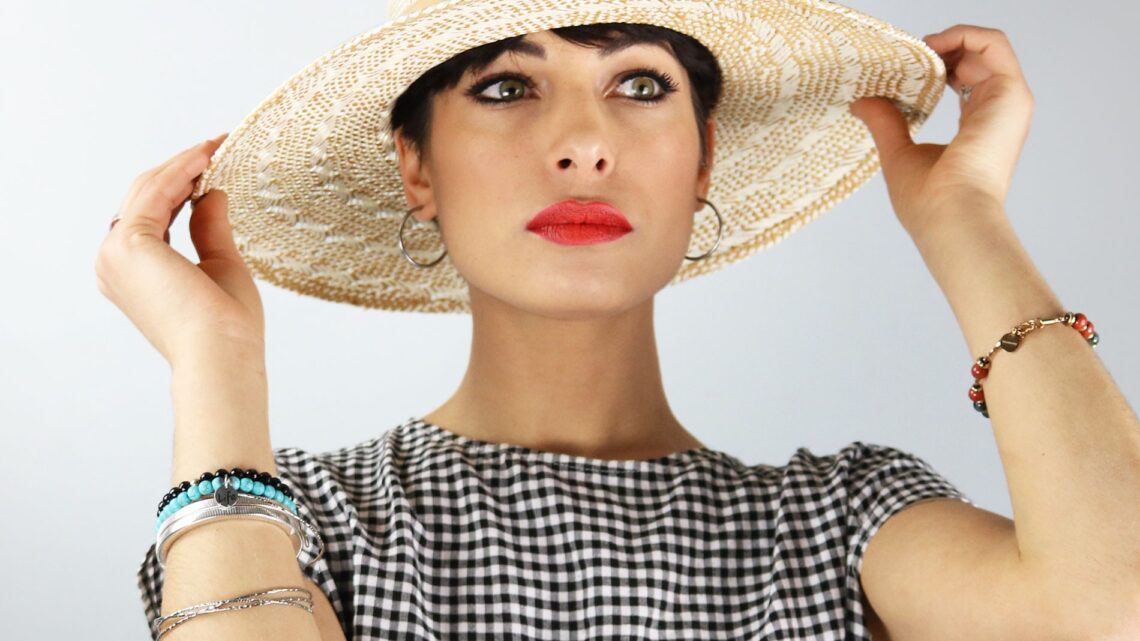 The Panama Hat Perfect for Your Summer 2020
June 19, 2020
The Panama hat is a type of hat that is quite well known and modern, which attracts attention for its classic style, its lightweight and the freshness that allows you to feel, handcrafted from natural fiber, it is a hat that you can wear with all your wardrobe styles, allows you to combine it with an elegant outfit or a relaxed style, something that you certainly cannot miss. A hat with history and fine qualities.
Unique Elaboration
The Panama hat is not made in Panama, with this, interesting history and culture of this particular accessory are already exposed. The origin of this hat occurs in Ecuador, in the cities of Montecristi and Jipijapa, where artisans descendants of the pre-Columbian inhabitants make a fine fabric of a straw hat that has captivated locals and foreigners from all over the world, but which He made the world known in the construction of the Panama Canal, where the workers wore these hats imported from Ecuador, where he became known and became famous.
This hat is of natural origin since it comes from a plant called Carludovica palmata. It contains in its elaboration procedure friendly practices with the environment because its production is a skill of hundreds of years, it remains faithful to its origin process, which goes from the harvest of the palm leaf, it's cooking to remove the chlorophyll and put to dry in the open air and natural light, to then separate the fibers and proceed to weave, it is entirely made of toquilla straw.
The fine weaving of the hat has been perfected through the centuries until today, knowledge passed down from parents to children, at present there are different degrees of the hat, the finer and thinner the straw braid is, the finer and more expensive This is because a fine toquilla straw hat can take up to six months to be woven, and its elaboration is done from start to finish by the same craftsman.
But why is this hat ideal for your summer?
After having explained the origin of this traditional hat, you should know why it is a perfect option to wear it this summer since you not only help to allow these hats to continue to be made and support artisans, but you can set a trend among your acquaintances and look spectacular.
A hat for men and women
The classic and neutral style of this hat gives the option that men and women can use this accessory. Everyone can try and wear a classic Panama Hat, its versatility when it comes to wearing it is wide, and it fits all styles. There is also no limit in the age ranges, older people and children can wear the straw hat equally since they all fit very well, elegance and comfort is available to everyone with this hat. If you are thinking of a special gift, why not, a Panama hat to give to that person.
A man can easily wear a straw hat with an elegant suit, or with a dress for the beach, and still look very stylish. Also a woman can wear it with her favorite jeans and a semi-formal long sleeve blouse, at the same time that she can combine it with her swimsuit or bikini of choice, for this summer.
You can save it wherever you want
One of the qualities of a fine toquilla straw hat is that you can keep it rolled up and it will not lose its original shape, normally when you buy it it usually comes is its small box where you can keep it wherever you go, that's the incredible thing about this hat, due to its tiny braids of the possibility of straw to be malleable and to be able to be stored that way, and then unroll and wear it wherever you are, you must know that even with the capacity of resistance that this hat has, the care to maintain its shape and original color are essential, such as not exposing it too much to humidity or leaving it too long in the sunlight because it can shorten its life time.
Outdoor protection
Surely in this summer you will want to visit many places outdoors, whether it is beach or mountain, or even a historic city. Hats are an accessory that give you style and confidence, it is an ideal complement that goes well with all types of outfit, and that does not require efforts to make you look good enough. The straw hat can be your faithful companion, which will not only make you look spectacular, but will protect you from UV rays and from sunlight not directly penetrating your eyes, take care of your hair so that it is not affected by the summer dryness if you are in a very warm place. And finally, it offers protection against premature skin aging.
Various hat styles
Although surely you have only seen the classic Panama hat or Classic Borsalio, there are different models that you can like and be your favorite option, some have wider wings, others have a round cup, some have designs on the fabric, among them is Fedora Planter, Fedora Semicalado, Habana Montecristi, Sir Montecristi, among other styles that only vary slightly in their physical form, but in essence and glamor are the same. A unique hat to live unique experiences.
Hats are an accessory that you must try this summer, and more if it is a Panama hat, do not miss the opportunity to live and experiment with your favorite costumes and enjoy the landscapes. Now that you know the characteristics, you should prove that it fits with your style and the elegance that you can denote wherever you go, while helping to contribute to the preservation of ancestral knowledge and living in harmony with nature.
Dare to wear a hat that you can wear with you for many years where its timelessness is its greatest feature, as it is possible that almost a hundred years have passed since the construction of the Panama Canal where this hat became famous, and today it is worn by everyone, both celebrities, businessmen, singers and actors from different countries. For more information visit EcuadorianHands.