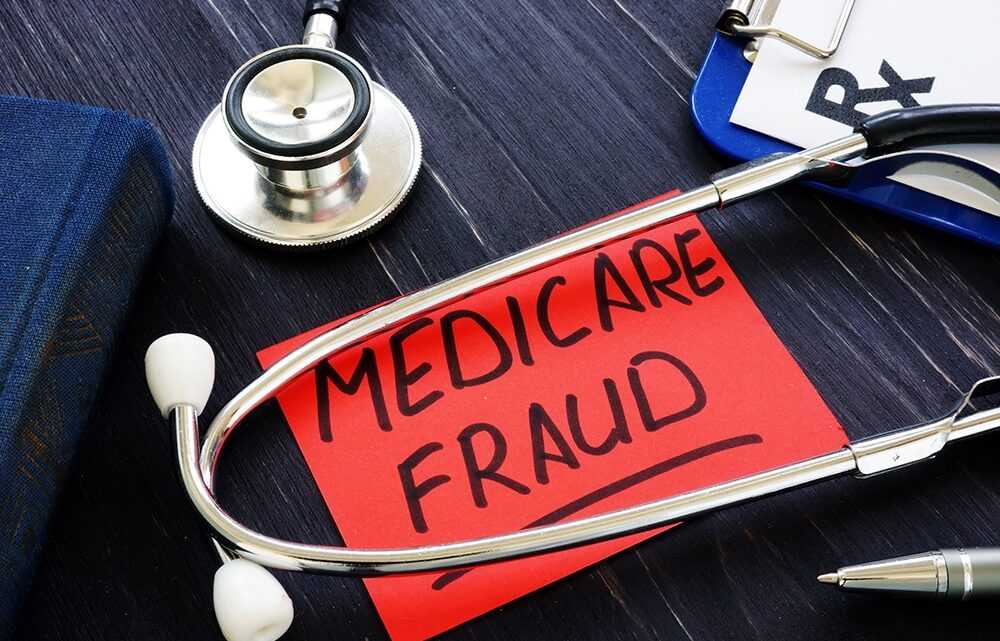 Medicare Fraud: 6 Ways to Protect Yourself and Your Benefits
April 4, 2023
Medicare fraud is one of the newest tricks of fraudsters to deprive you of the medical benefits you have signed up for. These kinds of frauds existed earlier as well, but after the onset of the coronavirus pandemic in 2020, the quantum has increased and has posed big challenges for taxpayers.
Irrespective of the pandemic, a kind of problem, healthcare emergencies don't get invited, and they don't notify you while posing challenges to your health.
It is an emergency when anyone's health deteriorates, and fraudsters take over Medicare senior services. They can modify and repurpose the existing schemes, which can cause major havoc and create more issues for the adults who have signed up for the services and the healthcare providers. Fraudsters tend to take advantage of unsuspecting people and hence, can increase the financial burden on people.
What Does A Medical Fraud Lead To?
Frauds happen when medical numbers are stolen or taken from you by false claims and misrepresentation. When any fraud person gets their hand on these stolen numbers, it turns out to be an asset to commit valuable loot for people will change criminal minds. People can use these numbers for Medicare billing to gain the benefits and services the original owner has taken for themselves. Also, the reimbursements are pocketed if they don't reach the real owner. The real owner of the Medicare numbers doesn't know that anything of this sort is happening.
The payment is done from the original person's end. But the basic rule is that if more amount is paid out in the false claims, the payment amount for legitimate healthcare needs is reduced. Also, the results are not short-term.
You can see the long-term benefits as the number of premiums can increase. Also, it can lead to the implementation of stricter rules related to the eligibility to enjoy the benefits, services, and medical supplies.
Tips For Protection Against Medicare Frauds
You never know when a fraud is being committed or planning for the same is underway. Hence, you should always be prepared for the worse. It does not mean you must anticipate such negative thoughts and ideas. Instead, you should be ready in case such a situation comes up.
Here are some tips that can help you be protected against Medicare fraud.
1. Securing Your Card
When you sign up for Medicare plans and benefits, you get a Medicare Card. The card is like any access pass through which you and your chosen plan shall be identified. You should keep it safe, and it is recommended that you should save it like your social security card or like a credit card.
You should keep it in your cardholder or any other place that you think will keep the card away from the reach of fraudsters. You should never leave it in the open, where it can be taken away from you anytime.
2. Guarding Your Medicare Number
You should make it a rule for yourself never to share your medicare number with anyone, especially through digital means like a call or the internet. You should not physically give your card to anyone and not share the number. These details should be shared only with the doctor or any authorized provider or agent who will help render the benefits of the present term and revise them for the new term.
3. Spot The Bogus Ideas
There are various ways in which fraudsters entice people with lucrative products, benefits, and plans. They use these tactics to get their hands on the number. So, if you are getting such random calls where people are indirectly after you and trying again and again so that you tell them the number, you should know that it is a bogus idea.
If you are learning of the continuance or discontinuance of any service or the launch of new benefits from any source, the best way to deal with such information is by confirming the same from an authorized person.
4. Beware Of Too Helpful And Beneficial Services
If someone reaches out to you after you share your information with them in exchange for free services or products, you should know that nothing of this sort exists, and you have to ditch their plans as soon as possible. It is another scam, and you must contact your representative as soon as possible.
5. Sort The Door-To-Door Activities
There's another way these fraud people wish to reach out to you.
Selling medical supplies and spreading useful information from one door to another is a trap; you should not accept it. The basic fact is that neither Medicaid nor Medicare sends professionals or representatives to deal publicly with selling products and services or even discuss new benefits. Also, the insurance professionals won't visit until you have an appointment.
6. Saving Your Statements
You should save all your claims summary statements sent to you by the service providers. If you have a doubt related to fraud, you can use that information for verification and safeguard yourself from the ill plans of fraud people.
Reporting A Medicare Fraud
You should not delay reporting a Medicare fraud even when you have the slightest doubt or suspicion. The first thing that you have to do is check the details and other crucial information with your Medicare plan provider. It can be a possibility that you are mistaken, and if not, it will lead to the care provider taking timely measures to secure you and the benefits you have chosen for yourself.
If you have a question repeatedly, you can contact the experts by dialing the Medicare helpline and getting the same report. The helpline works throughout the day and all days of the week. When entering online information, you should cross-check the entries and ensure that the website is authentic and verified.
If nothing works, you can contact the Senior Medicare Patrol (SMP) office established in your state. The volunteers can help clear the air of confusion to help you know whether the fraud has happened. If the fraud has been committed midway, the same shall be communicated to the government investigators for further investigation.
Conclusion
Medicare fraud can happen to anyone and anywhere. Hence, the best way to prevent them is to beware of any actions in this regard and note the wording and actions. You have the chance to reach out to the professionals and also lodge complaints. So, if you are suspicious of any activity, you should not take it lightly. Instead, report it and save yourself and your benefits from potential fraud.