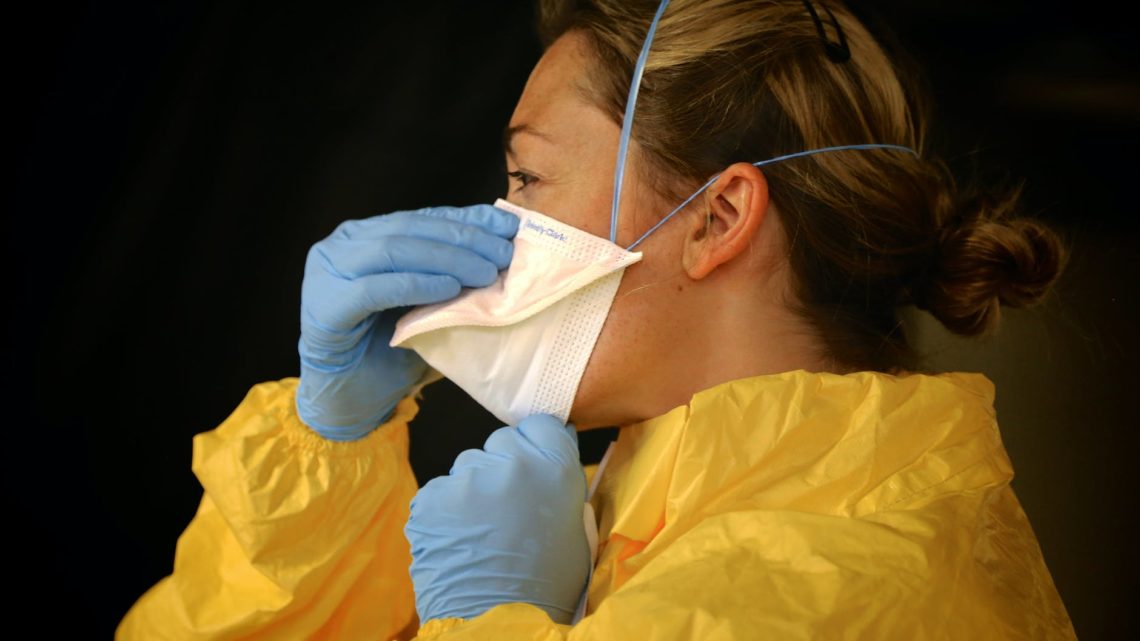 All that you Want to Know about Face Masks!
May 4, 2020
The COVID-19 pandemic is in its second month. Many employees are either working from home or are providing their services within the guidelines provided. The best gift that an organization could offer to its employees is antibacterial face masks. To find out more about these masks, you can visit amphasisdesign.com for example.
It is essential to understand everything about face masks. So, let's know about face masks.
What is it?
It acts as a protector from infections that can be spread through the air, contact with infected people or through droplets of infected people. A face mask helps from spreading bacteria shed in liquid droplets and aerosols from the wearer's mouth and nose.
Types
All of them provide necessary protection from the infections but based on the characteristics; face masks are divided into these many categories:
Customized
To prevent the spread of the virus to people without symptoms, customers can get a customized mask according to their feasibility. People can have different covers for different places like at home, for office, for public places etc. Make these at home or purchase from stores. These customized covers are available for small children to old aged men. They are made with the attributes that an individual would prefer accordingly.
Surgical
Surgical masks are disposables that cover the nose, mouth, and chin. They are used to protect the person who wears them from sprays, splashes, and large droplets. They also prevent infectious secretions from infecting others.
Respirators
These are of top quality. Also, to protect the wearer from sprays, splashes, and large droplets, it contains a filter fitted inside. This filter stops the foreign particles from entering the person's body through breathing. These are oval and designed to form a tight seal on the face. Many of them have an exhalation valve, which helps in breathing and reducing heat and humidity on the front.
Disposable
Disposable face masks are of general protection purposes. These are commonly used in hospitals. They help with things like flu or lousy air quality.
Dust Repellent
The number of dust allergic persons are increasing rapidly. These covers help to protect people from dust allergies and many asthma problems. They have dual valves for proper and natural breathing. It provides excellent comfort, and it matters a lot for people.
Flu Precaution
These masks fit over the years and cover the nose and mouth. They do not have an exhalation valve. Lightweight and disposable, these products are a mandate. Also, these are re-usable until damaged by liquid or soil.
Benefits
Ensures basic protection
Reusable covers that come from cloth or paper can serve essential protection to its user. These things can be designed in many variants that can also provide fluid resistance. There are masks available that can filter bacteria more effectively.
Good for public health
It is a perfectly good public health measure to protect everyone. It is not about protecting oneself. It is to protect humanity against the infectious droplets coming out of infected persons. Masks work better at preventing infection from spreading in public. It will reduce fear among people and ensure safety whenever anyone will sneeze, cough, speak, or sing.
Risk reduction
Gifting these masks will significantly reduce the risk of spreading the virus, as the majority of the population will wear them. It will also mitigate the risk of spreading the virus by transmission among the public.
Prevent others from getting an infection
The masks prevent the wearer from infecting others as they prevent the spread of respiratory droplets. And people will also not shy away from wearing veils and will avoid real risk. The masks will limit the spread of germs from an infected person to a healthy person. It is correct to say that a mask acts as a shield for the healthy person and protects from infected persons.
Are you a business looking for face masks in bulk? Well, get a wholesale face mask and begin doing the good deed. Also, ensure that you get the products in the right condition and from the authorized dealer. Continuing the article, let's get back to business.
Who should wear these?
Whenever there is a lot of pollution, infection or flu that could affect a person's health, everyone must wear a mask. The health experts recommend that everyone should wear them in public places. Where all other social distancing methods are challenging to maintain, face masks should be compulsory for all. There are many countries in which these are obligatory in public places.
These face covers are in the benefit of all. The idea of the mask is to prevent the virus from coming out of somebody's mouth and nose. So, when everyone wears it, in this way everyone can help each other.
How to select the right mask?
As we have been talking in the article, there is a great variety available in the market. To select the right one is essential to decide. Purchasing any of these depends on the purpose of the need for the thing. Whatever the use maybe, but some of the qualities that should be considered before purchasing any mask are:
Covers should be made up of the right material.
Make sure that the material allows proper breathing.
It should be able to provide its necessary protection.
While wearing it, it should not cause hotness and humidity.
It should be a three-layered.
Do not forget the Kids
Kids are sensitive to many things. So, choosing the right cover for kids is a challenging task. Small children could get frightened of wearing masks as they may feel that these interfere in communication. To ease their fears, buy or make face covers that look appealing to kids. Choose appealing fabrics, fresh colors, select the child's favorite design to make them look face covers more fun.
Now that you are aware of the A to Z of the covers, you should have clarity. You must agree that these should be made mandatory for people for their own safety and health benefits.