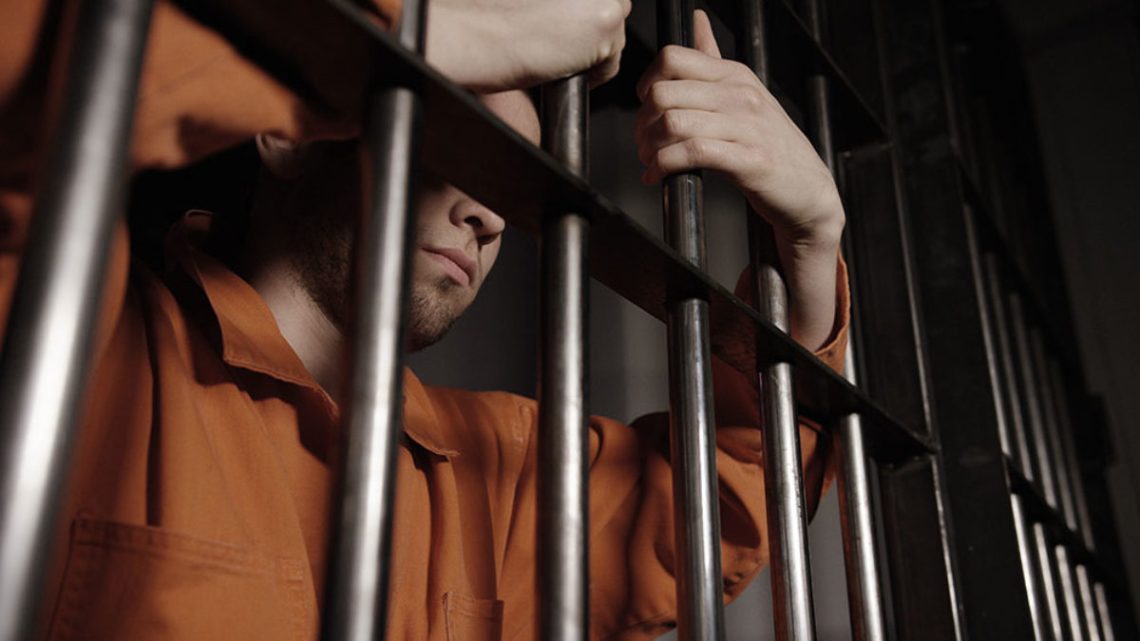 Steps to Find an Inmate in the United States
July 28, 2022
While we don't lie to think about it, a lot of people are behind the bars at the moment. The United States of America is known as a country with strict laws which results in many imprisonments. The sad reality is that you probably know a person who is spending time in jail. When we are talking about people behind bars the number in the US only is measured in millions. The worst part is that the number of people imprisoned is only getting bigger. Approximately 2.1 million people are in jail at the moment of writing this article. This is a huge number.
What comes as an even worse piece of info is that America is the leader in this domain. The rest of the world is baffled at the number of people the US has imprisoned. From another perspective, the high number of inmates sometimes poses an issue for their family and friends. Sometimes people don't even know if their loved one is behind bars.
Knowing is a close person is in prison sometimes means a lot to people. You'll be glad to hear that it is possible to check out if someone is imprisoned. It can be done in a few different steps. Are you eager to hear about the steps to find an inmate in the united states?
We are sure that you are. After all, curiosity is hard to stop. People want to know if their loved ones or close friends are in jail once they go missing for while. Also, there are other motives. Some of them are tied to our high school QB or a prom queen, and for some, they want to see what their neighbors were up to. Or if they soon really went to college or is he actually in jail. All in all, these facts are worth knowing, and sometimes we can't help ourselves.
Taking into account that you're reading this article we are assured that you want to hear more about this subject. In this text, we are going to talk about a few easy steps that will take you where you want to go. But, as much as you think that your curiosity needs to be satisfied it is possible that you won't like what you hear.
That's why we suggest that even if you want to search for your loved ones through the US prison system the results might disappoint you. Sometimes the doubts you had might be proven right, and a loved one truly is in prison. But, we're going to agree with the majority of folks when they say that curiosity needs to be satisfied. So, if you're ready to proceed let's see how the government can help you, and what other options you have at your disposal.
Can The Government Help You?
The answer is straightforward – yes it can help you. They keep the records of all inmates. But, they do not cover the beginning of time. The first records date the back to early 80s – 1982 to be precise. These records are quite detailed. You can see people who are currently in jail, but also those who did their time as nu metal band Korn would put it. While the search engine of the government can take you back almost half a decade, it is not almighty. They only contain data of the people who were contained by federal institutions.
As you know, there are numerous private prisons in the US. While these are serious limitations many of you will be able to find what you were looking for. This data is available thanks to the Bureau of Prisons, and most government search engines rely on it.  But, as we mentioned they can't cover all the fields. So if you are searching for someone who is certainly detained by the FMS you won't be able to find them. Even if you try to limit your search by states or even local jails, you might be down on luck and miss on needed results.
Are There Other Options
As we said, we are going to give you a few steps. This is the second one. So, yes, you are not left without other options. Government is only one road. You can take others, and have a better time in finding out what you want. As is usually the case, the private sector offers an even better solution. What you need is a broader search platform. One that exceeds only the federal system.
Sometimes, what you might be searching for is not tied only to prison but to detention centers run by immigration services, or community correction centers. The best option is to find a system that marks all the dots. The number of prisoners in the US is huge, so pinpointing one person is no easy task.
The majority of institutions we mentioned above have separate databases. Before you start panicking you'll be glad to hear that lookupinmate covers them all. Their website has it all stored in one place, which is probably what you were looking for. They are also counting on the fact you won't be able to find everything you want in one go so they also provide a lot of additional data and useful links.
What you want in this line of work is a lot of dedication and a thoroughly done job. That is what this website can take pride in as they offer amazing service tied to prisons and prisoners in the United States of America. What will probably bring joy to your search hopes is that the only data you need to find who you're looking for are only the basic ones in the form of the name, last name, birthday, and gender.
Conclusions
As you can see, finding what you're looking for in this domain can be achieved in a  few short steps. If the government can't help you, turn your head toward the private sector. Either way, you will find what you're looking for.  If the curiosity takes the best out of you or your simply need to locate someone who you believe is in jail, you know what to do.