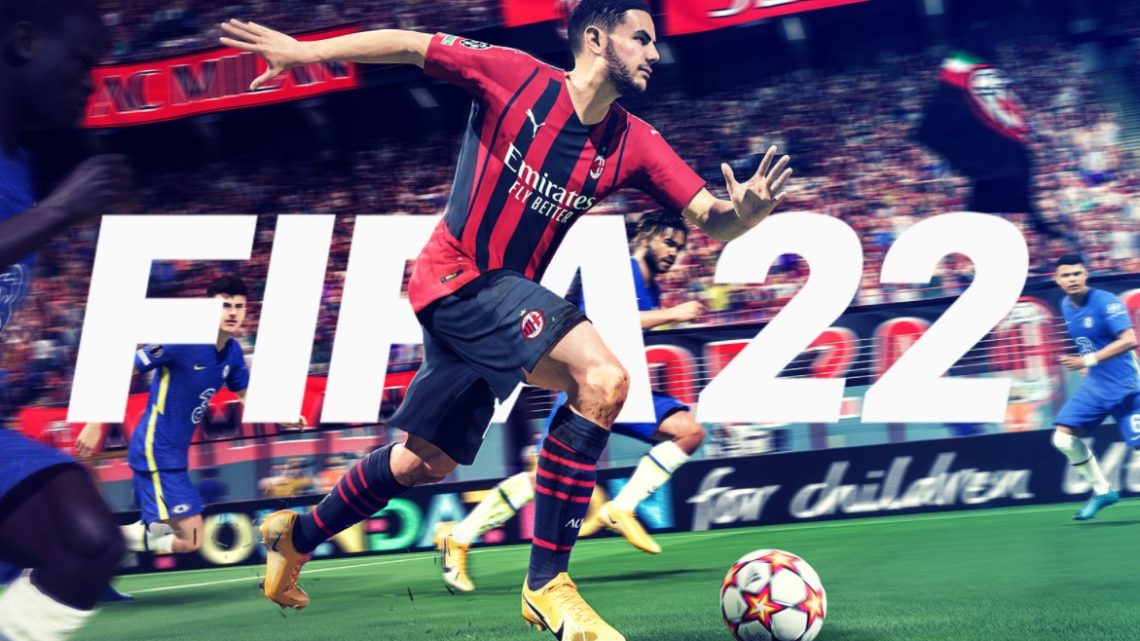 FIFA 22 Review
November 11, 2021
As it is usual every certain period, EA has released another installment in the FIFA series. However, FIFA 22 goes beyond mere visual upgrades and incorporates a few gameplay changes to make the game more entertaining and exciting than previous titles.
Although FIFA 22 tries to "innovate" in certain aspects, the overall result doesn't go too far away from other titles and ends up delivering what's usual for this soccer simulator. You can expect the microtransactions to be as present as ever, probably a bit more insistent than in previous versions.
Visual changes and upgrades
As per usual, the main changes regarding the new FIFA title are easy to nice in the graphic engine. Although the overall game pace is slower than the previous title, the new visual changes make the game feel more natural and smoother, allowing you more control on the field.
More than 400 new animations
FIFA 22's graphic aspect is characterized by the
incorporation of Hyper Motion
, which is a novel motion capture system that makes the overall game more fluid when it comes to gameplay, especially if you're playing on a new-gen console. More than 400 animations were added to the game thanks to this technology, which were taken straight up from real soccer games.
Hence this new fluidity allows you to react naturally to different situations, such as a strong pass's blowback. The overall result makes the game more enjoyable and easier to visualize as the match continues to advance.
Facelift
This change isn't too noticeable in previous consoles, but if you're playing in a PS5 or Xbox Series X, you'll observe the aesthetic facelift. These small details often go unnoticed, but if you look closely, you can notice how much the game has changed since the previous title.
For instance, you can see how each player's shirt catches their skin instead of looking like a colored part of the character model. Although the graphic enhancement is evident, the game still has tons of inconsistencies between character models.
More challenging gameplay
The enhancements regarding the visual aspect have made the gameplay a bit more realistic. As mentioned, FIFA 22 is slower than the previous title, but that doesn't make it defense-oriented. Goals are still possible, but you'll have to build a good strategy and be aware of everything that happens while you're on the field.
The game requires a bit of patience, and taking it easy will be rewarding in the end. You will also find a new mechanic, the "explosive sprint," which makes determined players such as Jack Greelish or Jaden Sancho way harder to counter if you don't manage to read their run.
According to,
piratebay-service.com
often uses this feature as it is quite popular among low-rank players. However, this may result in more agitated gameplay, as you're required to change players continuously not to leave your army undefended in certain areas.
New goalkeeper mechanics
Another noticeable enhancement that FIFA 22 has brought is that goalkeepers don't have such buttery fingers as they did in
FIFA 21
. However, the game continues delivering more realism and makes it possible for them to fall "under pressure," and subsequently, the results may leave you with a bitter taste.
Although it is a bit more complicated to counter them in a one-on-one situation, they may end up losing their heads if you do a quick fake shot, for instance.
Game mode changes and improvements
The game doesn't implement new visual assets. However, you will also find several changes in game modes regarding its predecessor.
Career mode
This mode is essentially the same as in FIFA 21, but now it's possible to create clubs. This allows you more customization regarding your team, allowing you to create a crest, kit, and even your own stadium. So if you ever dreamed of a more personalized FIFA experience, FIFA 22 finally has it.
Nonetheless, microtransactions are still present, and you'd like to add certain top-tier players, you already know what you have to do. Generally speaking, the new additions to this game mode make it more vivid and enjoyable. It feels more realistic.
Player career
Another remarkable change regarding the previous title is the incorporation of a "player career" mode. This allows you to play with RPG and visual novel-like aspects, where you're required to construct a relationship with your manager based on the completion of different tasks or "objectives" in each match.
You will be able to "power up" your character by having access to a vast skill tree and multiple attribute to enhance. Furthermore, there are a few upgrades available for the team that you'll likely find useful.
Volta
Although the Volta mode reminds us of the old-fashioned FIFA Street game, it isn't exactly the same but still contains certain resemblances that maintain the essence of that title. In FIFA 22, the Volta mode has no story mode but still has a plethora of abilities and powers that allow you to step into absurdity and make even deadlier shots.
Still, this mode's best part is only available during the weekends whenever the "Volta Arcade" starts. Here you'll have access to several competitive mini-games, and all of them look like they were taken straight out of a fantasy game. Too bad you can only play these games during selected days!
Ultimate Team
This feature doesn't feel too different from the previous title. However, the incorporation of extra personalization options allows you more freedom to exploit your creativity.
Online Multiplayer
As per usual, online multiplayer is the main reason why you'd stick with FIFA 22. However, this time, the online service has been greatly enhanced and has more stability. Microtransactions are still everywhere, and they diminish the gaming experience a lot by limiting access to certain features. It's not unusual for a company like EA, however.
Conclusion
Although FIFA 22 doesn't innovate a lot, it is still a noticeable improvement regarding older titles. These enhancements include visual and gameplay aspects, granting you smoother gameplay and polished game modes that will keep you hooked for several hours. Microtransactions will indeed continue haunting you now and then but the game is pretty enjoyable even if you decide to remain F2P.