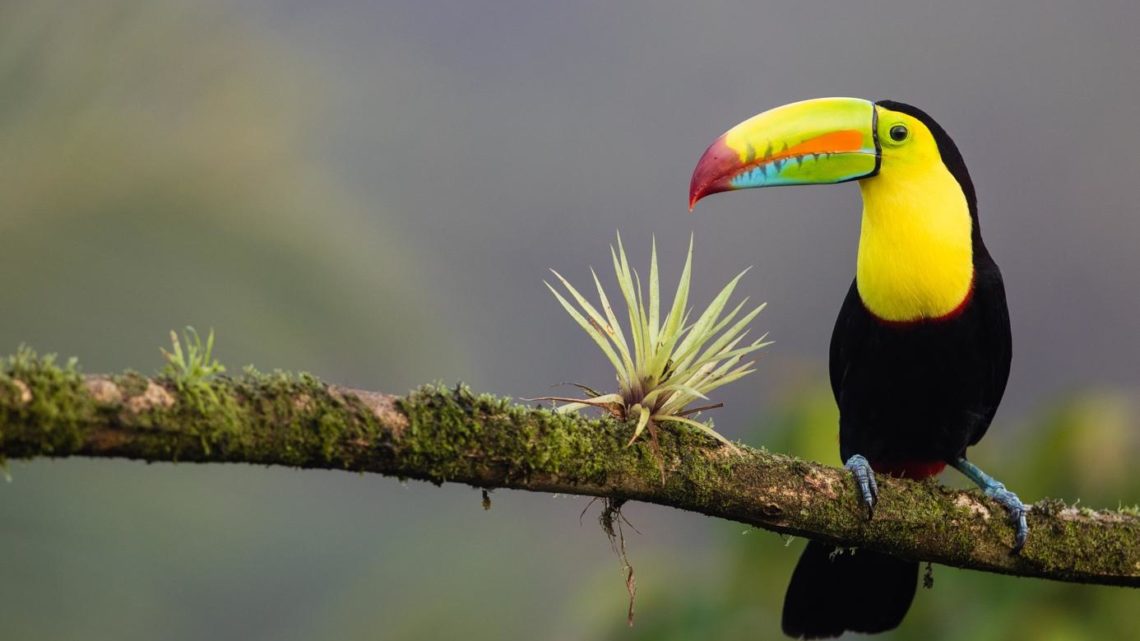 Experience True Adventure in Costa Rica's Wildlife
August 19, 2019
Costa Rica has worked hard on the conservation of its beaches and wildlife over the years. This focus makes Costa Rica the perfect place to experience the authentic flora and fauna of Central America. Savor the delicious cuisine, indulge in a little of the "Pura Vida" lifestyle so prized by Costa Ricans, bask on beautiful beaches, and explore some of the natural wonders that make this country such a coveted vacation destination. 
The Diamante Eco Adventure Park is one of Costa Rica's great attractions. With more than 100 acres of pristine jungle bordering the beautiful Pacific waters of the Gulf of Papagayo, the DiamanteEcoAdventurePark.com is a part animal sanctuary, part activity wonderland. Perfect for kids and adults alike, there's an endless range of things to experience and explore, from local plant life to native culture to countless jungle animals. 
For those who love adventure, there's everything from zip lines to horseback riding. Visitors can buy a day pass for $118 per person for free range of the park or purchase tours of just the things they want to do most, like an ATV ride through the jungle. 
Plus, there are plenty of Costa Rica vacation resorts located in the area that make the perfect base around which to plan your activities on the Papagayo Peninsula.
Attractions at Diamante Eco Park
Hummingbird Garden – Enjoy the wonder of these tiny, jewel-like birds at close range in the hummingbird enclosure.




Zipline Adventure – Touted as Costa Rica's longest zipline, this course has a side-by-side format that allows you to enjoy the spectacular treetop views with a friend.




Butterfly Observatory – The biodiversity of Costa Rica's insect population is on full display in the observatory, where you'll be able to see each stage of the insects' lifespan.




Botanical Garden – Gain an appreciation for the endless species of plants that fill Costa Rican jungles in this beautiful setting.




ATV Tours – Enjoy a once-in-a-lifetime chance to ride an ATV through the jungle looking for sloths and wild bird species.




Horseback Rides – The quiet pace of horse riding allows for catching a glimpse of shy creatures that might be scared away otherwise. An unforgettable chance to experience the jungle as people did 100 years ago.
Accommodations
Andaz Costa Rica Resort at Peninsula Papagayo – Located between lush jungle and the beautiful water of Culebra Bay, this luxury resort offers a singular experience. It has rainfall showers in rooms that boast outstanding views. There's a fantastic spa, beach access, two swimming pools, and several on-site restaurants that rival any in the world. For more information visit this site.  


Hotel La Puerta del Sol – Located in Playas del Coco, this budget option doesn't make any sacrifices. It has a pool and bar that hosts occasional live events. The beach is minutes away by foot, and there's a restaurant on-site that offers authentic local cuisine. 
Restaurants
Toucanoos – A casual eatery exemplifying Costa Rica's laidback style, with delicious sandwiches, burgers, and tacos.




Father Rooster Beachfront Bar and Grill – Enjoy the stunning seaside views and savor delicious local favorites like seafood-based rice dishes and ceviche.




Pescaderia Mar Azul – This charming restaurant serves fresh seafood in a lively atmosphere. Try a sampler platter of today's catch or a starter of hand-cut sashimi.