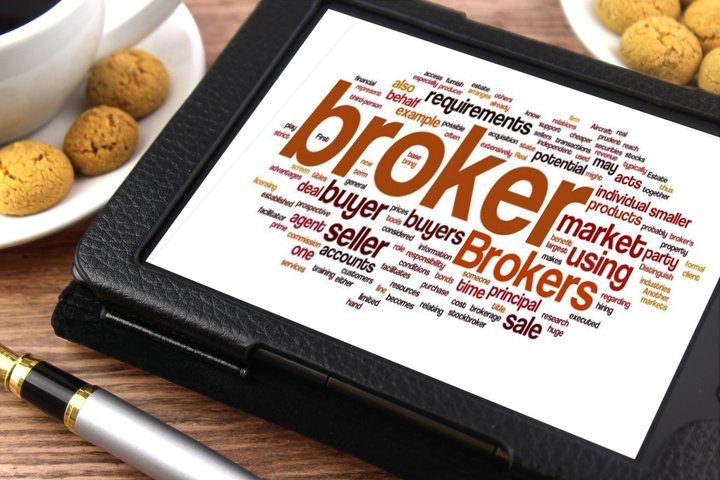 Choosing The Right CFD Broker in 2021
June 1, 2021
The more attractive online CFDs trading gets (as an alternative to offline jobs and business), the more crucial it becomes to find the right CFD broker. Fraud is so much of a problem in the industry that some countries ban it for good, and others apply severe restrictions.
The truth is CFD is just a trading tool that can be profitable if applied right. But you need a good broker to do it. Here is how to find a good CFD broker you can trust with your money. We recommend getting some one as Investous.
In Your Country
Let's suppose CFD brokers can operate legally in your country. Then the broker you can trust should make full use of this legal status. There should be a mailing address for you to contact the broker, phone numbers you can call and hear the answer, and your currency supported with no additional conversions.
In some countries, there are limitations implemented by the authorities – for example, maximum leverage 50:1. Select the broker that obeys these limitations (though foreign ones may ignore them and still be within your reach).
If there are any troubles with withdrawal (or any indication of fraud) or access to your account in general, you should be able to take it to court within your country's jurisdiction. The broker that does not comply with these conditions is not the one to deal with.
If your country has banned CFD trading out of authorized exchanges (like the USA or Hong Kong), the responsibility is all on you. Still, you can contact someone from a country where CFD trading is legal and ask them about the best CFD broker there.
Speak the Truth
Unfair business by brokers can be told by some indicators. There are manners that easily reveal scam nature. So here's what to watch out for:
 Watch the commission. There are often small print additions that mention commission withdrawn from your deals on top of spreads. This little addition can basically eat away all the profit you receive, and complaints won't help, as you have agreed with terms and conditions. You better don't.
Avoid requotes. It's a refusal to complete an order for the price you propose when a different price (usually less attractive to you) is offered instead as the only option. Some brokers offer no-requote mode, and that's a good sign. Requotes are usually just a symptom of fast movement on a certain market, neither good nor bad as for the market in general, but in CFD, they are misused so often that no-requote option is in demand now.
Only make cashless deposits, so the transaction record is stored. If the broker is willing to accept cash (and motivates traders to pay in cash), this is a dangerous sign. Luckily, it becomes rare nowadays but still beware.
 Warnings. According to the stats, 90% of traders end up losing their money. And it's fair of a broker to warn a wannabe trader about it. If instead they speak like success is guaranteed, something is rotten in this state of trading.
One of the most popular fraud types CFD brokers are into is fake rate information. A trader can get misleading information pushing him or her into wrong decisions. How should you check this? Compare the signals and the trends it demonstrates with others. And yes, it takes a lot of knowledge, so…
A Good Broker Is a Good Educator
One of the ways to tell a decent CFD broker is to see how it treats the newcomers that seems to be completely unaware what they are in. The key element of it is information. There should be a glossary, a number of articles and videos, a help system that explains every element of the platform.
A demo account is also welcomed. It's hard now to imagine a CFD broker that does not offer a demo account that shows newcomers how it works, with no need to make real deposits. Of course, there is some psychological difference between using imaginary and real money, but a demo is the best way to show the mechanics.
All of this should be written or pronounced comprehensibly so that it would be easy to understand even for those with no trading background at all. After all, online CFD trading is so popular because it's a tool available for amateurs. Some of them will grow into pros, yes – and the broker that benefits from it should help and encourage them. If the language is vague and too much is left unexplained, it's a bad sign.
Word of Mouth from North to South
Given the high competition level in the industry, no wonder rivals try to paint each other as black as it gets. Fake reviews, complaints, and reports are common here. So searching by reviews (no matter by professionals or amateurs, on social media or specialized forums) can give you too little if you don't have a built-in "fakedar" to tell lies from truth.
You can also rely on your own experience: it's obvious, for example, that if you experience troubles with withdrawing your money from the broker, it's not the best one to recommend to your friends (unless they are only friends by the name).
Withdraw, Then Rejoice
No matter how much money you make on your account, it only becomes yours when it hits your bank account. And that's where many fraudulent brokers come out: you can make fantastic profits withFbrokerin your account but wait a long time (up to eternity) until you get it in the bank or on PayPal.
Some brokers can explicitly explain their withdrawal limitations (probably in hope you won't read them like you skip most user agreements (and don't tell us you never do). You should read this part of the agreement especially carefully. It's the key element of your interactions: are you there to make real money, or to play games? So, withdrawal with no extra conditions is the key element.
So, Who's Mr. Right?
As you see, there are two things that make a good broker: a good reputation and a good experience. The reputation guarantees you can get your earned money, and the experience makes making it more fun. And while the former does not depend on tastes, the latter definitely does.
So you should read about brokers as well as try them yourself. And after you gain some experience and competence, you will tell the right from the wrong much quicker.
If you like this article and consider it useful, share it on Facebook or Twitter to deliver it to your friends who may also be interested in CFD trading. Or leave a comment if you have something to add to this. And we will be grateful for it.