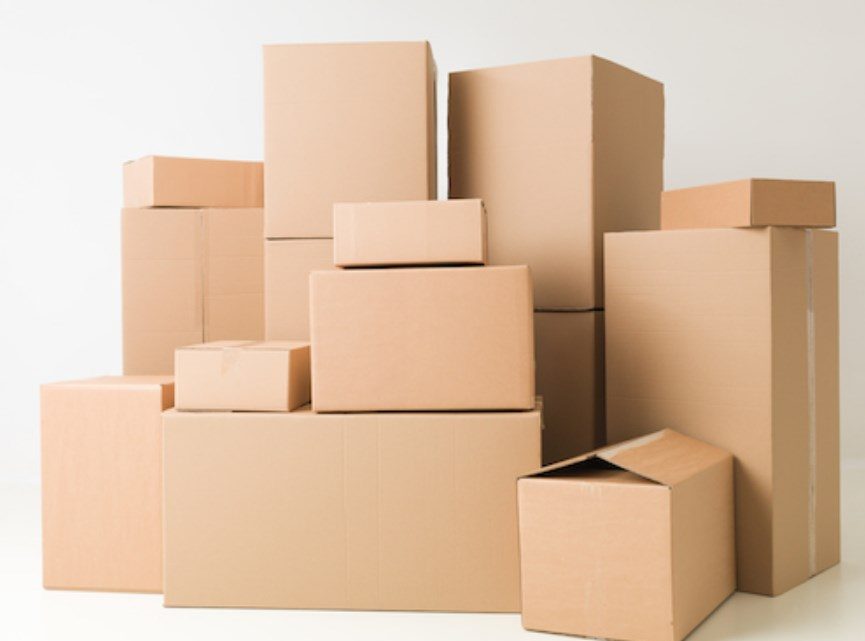 How To Choose The Right Shipping Box To Fit Your Business Needs 
July 14, 2021
No matter what product you sell, your packaging is the foremost physical contact that the customer has with your brand. Making the best of this, you need to optimize your packing so that your customer can have the best brand experience. Take a look at this, the packaging of Tiffany & Co. is so popular that the sight of the 'tiffany blue' color and the white ribbon sparks a memory of quality and elegance. You can ensure this for your business too.
Yet, once you are looking for shipping boxes for your business, the market overwhelms you with choices. Most amateur business owners either underestimate or over-think their packaging needs and end up with the wrong type of shipping box. This can prove to be a big blow to your business in more than one way.
Faulty packaging can damage the goods during transit as well as be impractical to transport. Oversized packaging can also weigh heavily on your wallet.  The right kind of shipping box will take your business to new heights. Verpakgigant.nl is the one-stop shop for all your shipping box-related woes. Here's a guide on how to choose the right kind of shipping box to fit your needs.
Choosing The Right Shipping Box
1. Pay attention to the sizing guide
This is an important step that most entrepreneurs overlook. Why is the size of your shipping package so important? The logic is simple, if you pick a larger box or one that is in a different shape, your product will suffer. During the transport, the contents of the box will jostle and become damaged.
There is no better way to receive a bad customer review than delivering damaged goods. Furthermore, right-sized boxes will cut down shipping charges significantly. Before fixing a size, cross-check with your mailing system for restrictions on package dimensions. Ignorance on this part can harm your business budget.
2. Packaging materials and product
This is the golden rule when it comes to packaging, always choose packaging materials that complement your products. If you are shipping food or other perishables, you need materials that provide protection from fluctuations in temperature and exposure to moisture. On the other hand, fragile items need many layers of protection. They need to be kept snug and free from pressure as well as movement.
To further ensure the safety of the goods, in good quality, water-activated packing tape does allow water to seep through it. At the same time, being stronger than the regular packing tape will prevent your box from being tampered with.
3. Strength of the shipping box
Once you have the size and material of your packaging under control, you need to focus on the sturdiness of it. Regardless of the distance your package travels, the package has to travel from your hands and reach the doorstep of your customer. During this journey, the package is stacked by mail staff, it may be manhandled, exposed to the elements, or even might be dropped once or twice on the way.
Your product needs to be guarded against all this so pick a box that does not fall apart easily. Look for materials that have passed the Edge Crush Test and the Mullen test for bursting weight. With a heavy-duty box that meets these criteria, you can vouch for your shipping practices to your clients.
4. Budget
Setting a budget for packaging before purchasing it is essential. Some businesses may take the Kraft corrugated box for every product they ship out. This brown box that is used by big names like Amazon and Zappos will fit your business too. You can even go for a change here by utilizing the white corrugated box.
If you have your finances in order, you can also see if you can make the packaging as enticing as possible. Finding a balance between the packaging you want and the packaging you can afford may take time but it will definitely be worth the effort.
5. Sustainability over everything
At the end of the day, the bubble wrap, the foam sheets, and the packing paper you use to secure the goods as well as the box it was placed in land in the trash. These materials then take a journey from the client's trashcan to the ecosystem gradually. If you take an extra step to ensure that the shipping materials you use are eco-friendly, you can do your part for the environment.
Moreover, a significant portion of today's population only shop from ethical and eco-friendly stores, so this means that you will be getting a new set of clientele. Besides, packaging that is easy to dispose of is every online shopper's dream, so take care of that.
6. Look into customization
You are a business and you need to market it. What is a better way to endorse your products than shipping boxes with your brand logo? To allow your business to grow, a simple design that goes with your store theme can scream more sophistication than a regular brown box.
You may hear customization calls for lumps of money but with research, you can find dealers who provide customized services at bulk purchase. Do your research and make use of it to tell your brand's story. Plus, cute packages make it onto the client's social media and give your store additional publicity. It's a win-win situation!
Summing It Up
As a business, you need to pay attention to how you send your products away. If the priced goods fall prey to the hazards of transport, not only is it disappointing to the customer, it can and will earn your establishment a bad reputation.
To prevent this, take out some time and money to pick the best shipping box you can. A sturdy, recyclable, and customized packaging material is infinitely more pleasing than a boring brown one that harms the environment. See what works for you through trial and error and get ready to be a thriving business owner.