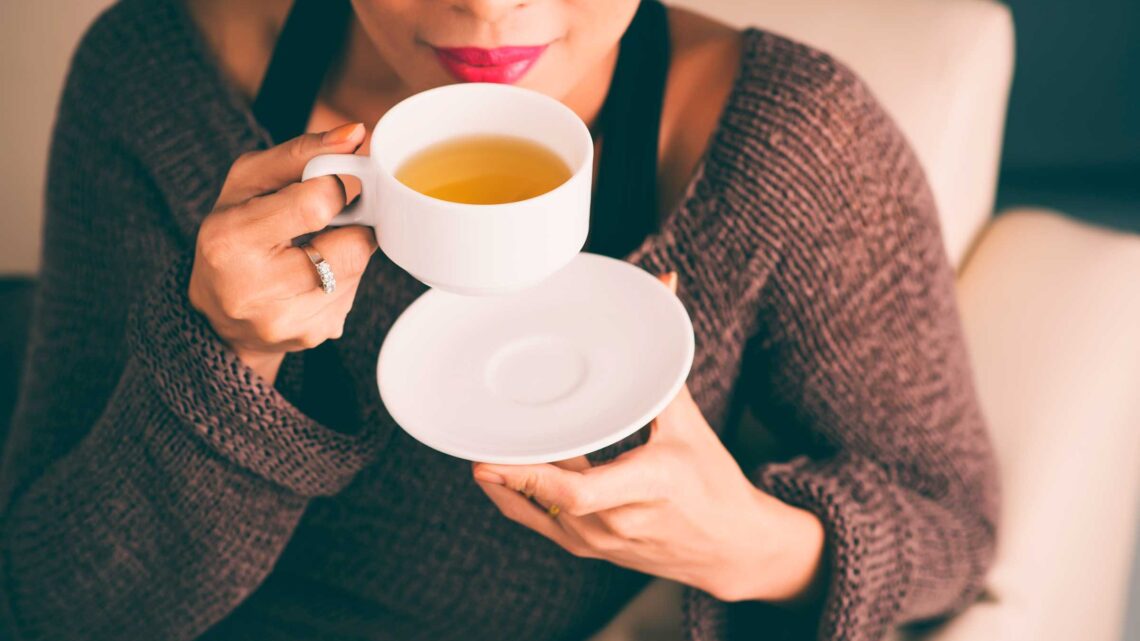 6 Best Teas To Soothe Cold & Flu Symptoms – 2020 Guide
November 28, 2020
As temperatures plummet and the weather starts to turn from warm mornings to freezing evenings, we are all preparing for the time of year when cold, and flu viruses begin to wreak havoc. When you get a cold or flu, you may want to do nothing more than curl up on the couch with a box of napkins, a soft blanket and your good friend Netflix. However, one of the first recommendations from your doctor is to drink plenty of fluids.
Although water and other drinks are critical to your recovery, many people prefer to take tea to help soothe the symptoms of an illness. This warm beverage is not only a delicious remedy, but it also can help to soothe sore throats, break up congestion and possess antibacterial properties, which help to kick colds more quickly. Even better, you can add a few drops of honey to have a natural cough suppressant or squeeze in a lemon to get a burst of vitamin C. Read on to find out the best teas for cold and flu season.
1. Ginger Tea
Ginger is one of the most popular teas and natural remedies due to its deliciously spicy flavour and potent health benefits. Delivered from the root of the ginger plant, the tea boasts anti-inflammatory and antioxidant effects that can help to inhibit microorganisms and diminish inflammation and swelling, which can result in congestion and cough. These beneficial properties can also help to soothe stomach muscles to alleviate symptoms of cramps, vomiting and nausea.
Furthermore, ginger can also act as a mild anticoagulant by thinning the blood in much the same way as aspirin does, which can help to relieve the headaches that arise from congestion and coughing. This unique, natural tea also imparts a gentle sense of warmth and vigour.
2. CBD Tea
CBD tea is an easy and tasty method to get your daily dose of CBD oil. CBD, or Cannabidiol, is an active compound derived from Cannabis sativa plants. It is a natural, non-addictive and non-psychoactive component that is thought to interact with the cell-signalling endocannabinoid system (ECS) responsible for various bodily functions.
Taking CBD can help to support all vital processes in balance, which result in reduced pain, anxiety and stress levels, increased energy, better immune system response and good quality sleep, which can be a difficult task when you are sick with the cold or flu. Also, CBD possesses anti-inflammatory, antioxidant and antibacterial effects, which can be beneficial for combating the flu symptoms.
To try out the benefits of CBD, you can simply add a few drops of the oil in your cup of tea or purchase various ready-made options of CBD infused teas. The CBD market offers different concentrations, and types of cannabidiol such as CBD isolate with pure oil, broad-spectrum with all components found in the plant and full-spectrum CBD with whole hemp extract and trace amounts of THC cannabinoid. To find the best CBD products, check out Alphagreen.
3. Chamomile Tea
Chamomile is one of the most widespread herbal tea ingredients that is known for its ability to calm the body and mind, helping you sleep. Since having a good night's sleep is an essential part of your cold-recovery mission, chamomile is a smart choice.
Chamomile plants contain flavonoids in the petals which have a tranquillizing effect and help lull you to sleep. Additionally, the chamomile has anti-inflammatory qualities, so it can offer extra benefits while drinking this tea.
4. Echinacea Tea
Echinacea tea is made from the purple, herbaceous flower of the echinacea plant. Studies suggest that drinking echinacea tea can prevent and treat respiratory infections while taking echinacea as a supplement decreases your chances of getting a cold by up to 58%, and can cut the length of the cold by more than a day. The anti-inflammatory properties in echinacea can also strengthen your immune system. Brewing it as a tea is a beneficial way to get all that protective goodness.
5. Elderberry Tea
Elderberry is a useful addition to any tea blend thanks to its potential to reduce the length and severity of the flu. The berries are loaded with flavonoids and antioxidants that can help to improve immune health.
Their immune-boosting effects, including a good source of vitamin C, make elderberry tea an intelligent choice for people that are hoping to address or shorten the duration of the flu.
While raw elderberries and their blossoms and bark include toxins that should not be ingested, cooked and commercially prepared berries are safe to eat or drink and bring various health advantages, including the ability to reduce headaches, muscle aches and congestion.
6. Turmeric tea
Inflammation is essential to your body, especially when your body responds to different stimuli. It plays a vital role in fighting foreign invaders and repairing damage in your body. Without inflammation, foreign invaders like bacteria could cause serious damage to your body and cause damage. Although short-term and acute inflammation is essential, it can become a serious issue when it becomes chronic and starts attacking body tissues. Inflammation is linked with several western chronic diseases, such as Alzheimer's, heart disease, metabolic syndrome, cancer, and other degenerative conditions. Curcumin is a strong anti-inflammatory compound that boasts of effectiveness matching some anti-inflammatory drugs but without the unnecessary and unpleasant side effects such as dizziness. It can also suppress many compounds that cause inflammation and prevent several health conditions. When drinking turmeric tea, it is like receiving a warm hug. It is incredibly good for one's health and tastes amazing, too. Feel free to add some honey or agave syrup to your tea for some extra sweetness.
To make your turmeric tea extra special, you can also all whip a little bit of almond or oat milk and add it to your tea for extra creaminess. The result will not disappoint.
These are some of our ideas for making an extra special cup of tea this autumn/winter season to keep you warm and healthy. Be well, and get well soon if you are in the middle of fighting a flu.