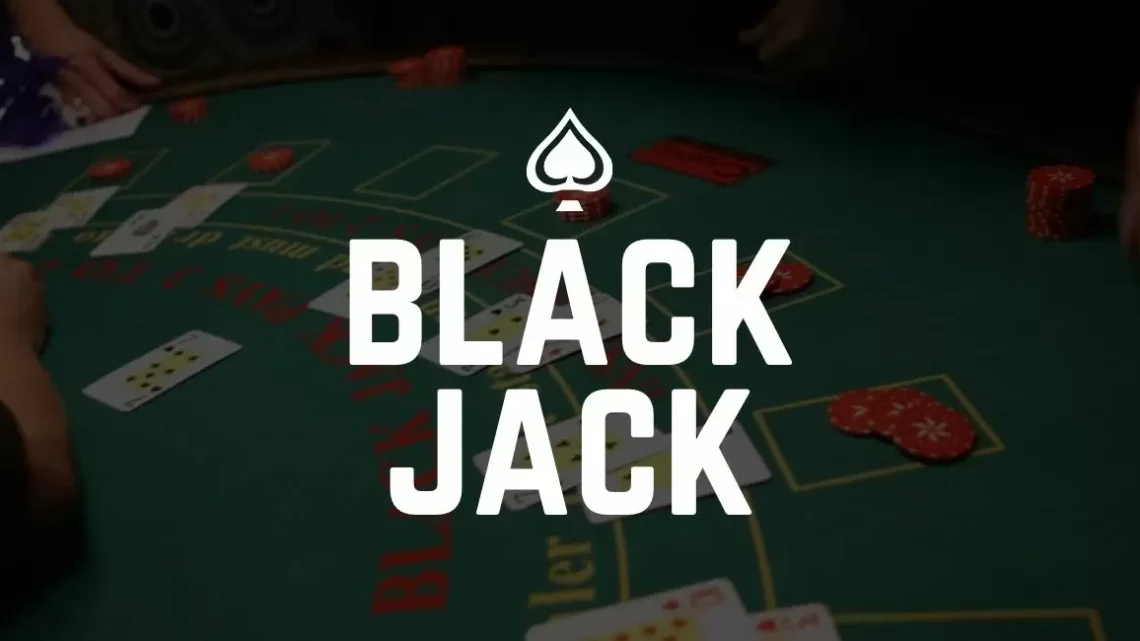 Can You Beat Online Live Blackjack?
August 25, 2022
Are you looking for the best blackjack strategy to maximize your winning odds when you play online? You'll love these tips.
Finding a way to get higher chances to win at this game shouldn't be so hard.
The basic strategy is the best way to play blackjack — and when you combine it with some strategy tips on bankroll management and what to do after you win, you have reached the maximum you can.
Blackjack is a gambling game where the casino has an advantage. It doesn't matter what approach you take or what strategy you follow. In the long run, the casino always wins.
Why Follow A Blackjack Betting Strategy?
Let's face it – we have all been there. We have all looked for the best and the most effective strategy to win at blackjack after we lost our first hands online.
With the right strategy, it's possible to increase your winning chances, and that's because it isn't a gambling game like roulette, video poker, or slots.
If you follow the basic betting strategy and learn how to use the information you have at your disposal, you can reach optimal play giving yourself the best chances to win included in the game.
Professional players have worked hard to 'solve' the game and find how to play each hand to get the best winning odds.
They analyzed how the number of decks in play affects your chances of winning and how you can make the best decision based on the cards.
The goal of the basic strategy isn't to help you win at blackjack every time you play. That's impossible. Instead, it is to help you maximize your winning chances and to minimize your losses.
What Is The Blackjack Basic Strategy?
Knowing how to manage your money is as essential in blackjack as in all gambling games. Correct bankroll management is critical when you play — regardless of the strategies, you apply to your games.
Knowing how to bet (and how much) and how to select the suitable game when you play online blackjack for real money is extremely important.
Once you have those basics covered, you can move into the basic strategy and learn how you are supposed to invest your money once the dealer gives you the initial two cards.
As soon as the cards reach you and the dealer opens one of their cards, you have to make your first choice. In a game of blackjack, that means you need to pick one of these options:
Stand
Hit
Double
Split
Surrender
Do you know why the basic strategy is also considered to be the best way to discover how to win at blackjack? Because it uses basic logic.
Would you hit if your first two cards gave you 20 points? Of course not.
Would you stand if your starting hand was worth five points? Not a chance.
While these choices are straightforward on hands like the ones used as an example, things get (a lot) more complicated with different cards on the table.
Here are a few examples.
How do you play soft 17 in blackjack?
When do you hit on a 16?
What to do with 15 in blackjack?
This is where the basic strategy comes in to help you get the best chances to win. This collection of tips shows you the optimal play for every blackjack hand, calculating your winning odds in combination with the dealer's open card.
The basic strategy to win at blackjack has nothing to do with concepts like card counting or tricks some 'clever' players adopt to beat the house. Know all about online casino welcome bonus.
A Conservative Blackjack Strategy
Don't play high-stakes games unless you feel ready for them and have enough money to spend on online games.
When you spend too much money on your games, you risk getting the opposite of what you want. You play to have fun and to find out how to get more chances to win at blackjack – and you end up broke and frustrated.
The best way to play the game is to start with a conservative approach because finding the right way to handle betting in blackjack is key to long-term fun.
As many strategies suggest, you should increase the stakes only when things go well, and any potential losses are compensated by the money you have already won, not the one you might win if you get lucky.
In other words, raise your bet every time you win.
Many players believe wins and losses come in streaks. They think you might lose five or six times in a row — but when you win, you will not do it just once.
That's not true.
Blackjack is a gambling game, and there are no patterns to exploit or streaks that you can use to win more money every time you play.
There are, however, intelligent betting strategies like the basic blackjack strategy that can help you increase the chances of a victory.
With that in mind, a conservative blackjack strategy works like this:
Start from the lowest bet (e.g., $1)
Increase your chance by 1 unit only after you win
Go back to the original opportunity after you lose
When using this blackjack strategy, you must return to the original bet as soon as you lose one hand. This is the best way to be in control of your money and end a gaming session in the black.
All you need to do is to make the right choices (use the basic strategy) and raise your stakes little by little – but only when you win.
Conclusion
The basic strategy in blackjack ensures that the player can minimize the house advantage in blackjack a good deal. Consistently played through, the primary approach leads to a depreciation of the house advantage to below 1 percent. However, the fact remains that, in theory, the bottom line is that the player loses money. Also, to prevent the basic strategy needs, meaningful betting systems like the Paroli or Martingale system are combined in online blackjack games.