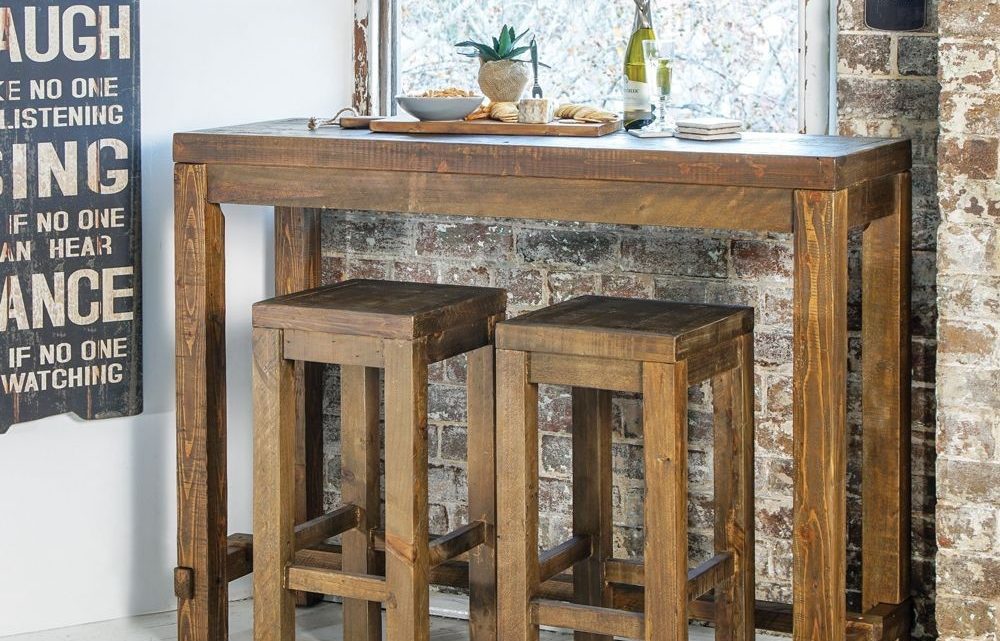 A Guide To Buying A Bar Stool
September 12, 2019
Adding bar stools to your home is a great way to enhance your entertaining and dining space without crowding the overall feel of the room. If you're thinking of investing in bar stools for your home, follow these pointers to find the perfect fit:
Height
When you're shopping for the right bar stool the height is a crucial element to consider. Keep in mind that measurements for bar stools are typically made from the floor to the seat, not to the height of the backrest. You will most likely find that bar stools are categorized into three sizes, residential, commercial and low stools. You will most likely be shopping in the residential category, but a low stool is a great option if you're looking to substitute your dining chairs.
Space
When you're measuring for seating you need to remember to allow for leg space, otherwise, the stool won't be useful at all. As a general rule, allowing 19-25cm worth of leg space between the seat and the table will accommodate almost everyone's needs. Be sure to leave enough space for people to hop on and off of their stools, 50-60cm will usually be fine.
Style
Chances are that style is at the forefront of your decision. The humble bar stool comes in a huge array of shapes, materials, and colors to choose from, which can make things a little bit difficult. If you're choosing a residential stool to fit into your kitchen or dining area, consider your home's overall decor. If you enjoy an earthy, organic feel then opt for a stool that's crafted from timber.   
Maybe your style is more industrial? Mixing materials is a great way to introduce a raw, authentic feel to your space. Pairing a darker toned stool with a light bench will enhance it's design impact, transforming it into a strong feature of the room. If you're on the hunt for a clean, minimal look be sure to find a bar stool which has no backrest. For color and material choose an understated, light neutral that flows well with the rest of your space. If you want to match the stools with your bar to create a highly uniform, professional look this is also a great option.
Features
Bar stools can be perfect in their simplest form however, a few enhancing elements will increase their function, style and use in your home.
Swivel: A stool with a swivel feature is typically found in a commercial environment, like a bar or restaurant. However, this isn't a rule, having a swivel stool in your home will increase use and function for you and the family. They can also bring an edge to a breakfast bar or dining room.
Adjustable height: An adjustable-height function is a very useful element to consider when buying a barstool. With shiftable height, this breed of stool can move between a bar, a dining room table or your home office.
Now that you're fully versed in all of your choices, you can begin to explore the wide array of options like bar stool shop in Sydney that suits your home for your home available on 1825interiors.com.au!