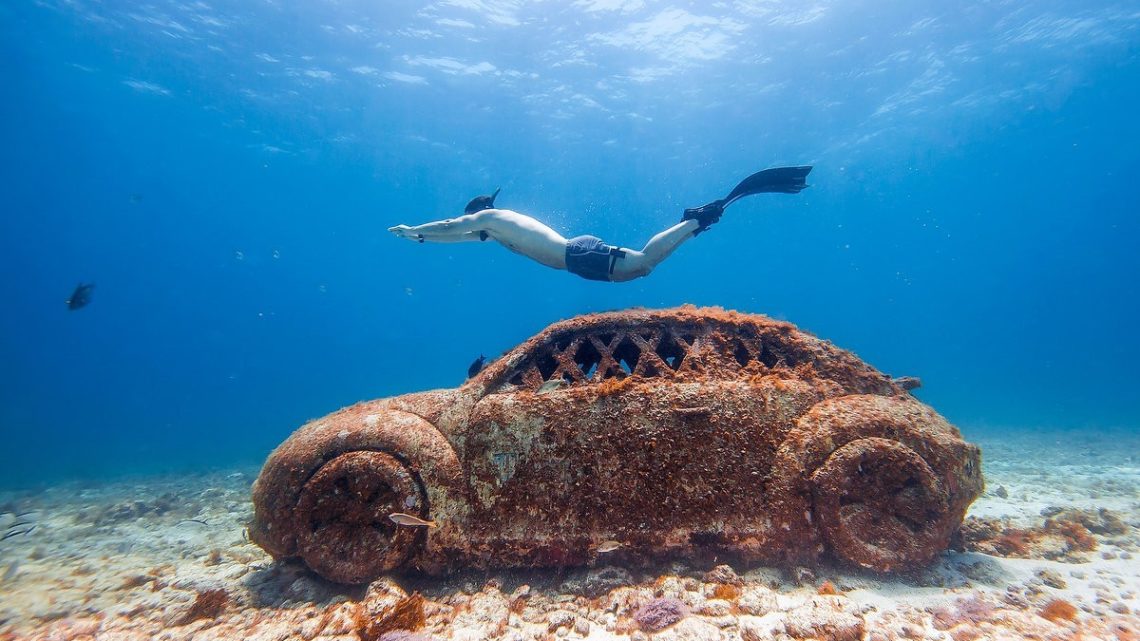 6 Things To Do On Your Next Trip To Mexico
March 12, 2019
The Land of Enchantment
Mexico is one of the most underrated countries in the world. It gets a bad rep from all the media coverage, but the truth is that there is so much more to it than wall-related drama.
We could spend all day talking about all the wonders of the Land of Enchantment (yep; that's a thing) but you would have to visit the country to appreciate it.
So when you visit Mexico, and you really should, here are 6 activities and destinations that should be on your bucket list.
Must-haves on your to-do list
Visit some Mayan ruins
Mexico is rich in history and was the home of the Mayan civilization. To this day there are marvelous bits of evidence that show just how incredible these people were. From the Cliffside structures in Tulum to the Mayan pyramids in Coba, you simply cannot afford to leave Mexico without visiting.
Fun in the sun and sand
Mexico has some pretty beautiful beaches. Puerto Vallarta, Cancun, and Zihuatanejo are a few of the favorites offering the perfect combination of beautiful white sand, crystal clear blue waters and sunshine that just won't quit. So if you want to work on your tan while on holiday then hop on over to the nearest Mexican beach.
Take an underwater eco tour
While the beaches are pretty breathtaking, they do not come close to the wonder of Mexico's underwater scene. There are many different locations where you can take a literal tour of the sea getting to interact with everything from marine life to abandoned ruins. It is unlike anything you will ever see. If you are up for this kind of action, then Playa del Carmen and Riviera Maya are some locations that should be on your hit list.
Eat your way through the country
Treat your palate to something new while in Mexico. The cuisine there is super diverse so you will have yourself a great time. Of course, you have to try their tacos and burritos and rest assured they are nothing like what you get at your local Mexican food spot back home. If you are up for something new, then you are in luck as there is so much to choose from including creamy chilaquiles, filling cemita, rich menudo and much more. Nom nom.
Visit a museum
If you are into history and art, then you should visit one or more of the many museums in Mexico. The National Anthropology Museum in Mexico City is a popular option with a whole lot to look forward to. The iconic Frida Kahlo's Blue House Museum in the Coyoacán, Mexico City. Finally, if you are looking for something that will blow your mind, then the Museo Subacuatico de Arte underwater museum in Cancun will do just fine.
Take out a lovely Mexicana
Finally, you shouldn't leave without taking a local girl on a date or two. That sure beats the impersonal hookups on online dating platforms. Here, you get to interact one on one and get to know each other without all the challenges of long distance dating. It is also the best way to ensure you don't get catfished. Check out this guide, and I am sure you'll find your Mexican date in no time!
Conclusion
With all the colors, flavors and general culture you can rest assured that you will not have a dull moment while in Mexico. All you have to do is be willing to get out of your hotel room and explore. The 6 activities and locations highlighted above will provide you with a great place to start the memory-making. Have fun. Or as they say it there, que disfrutes.