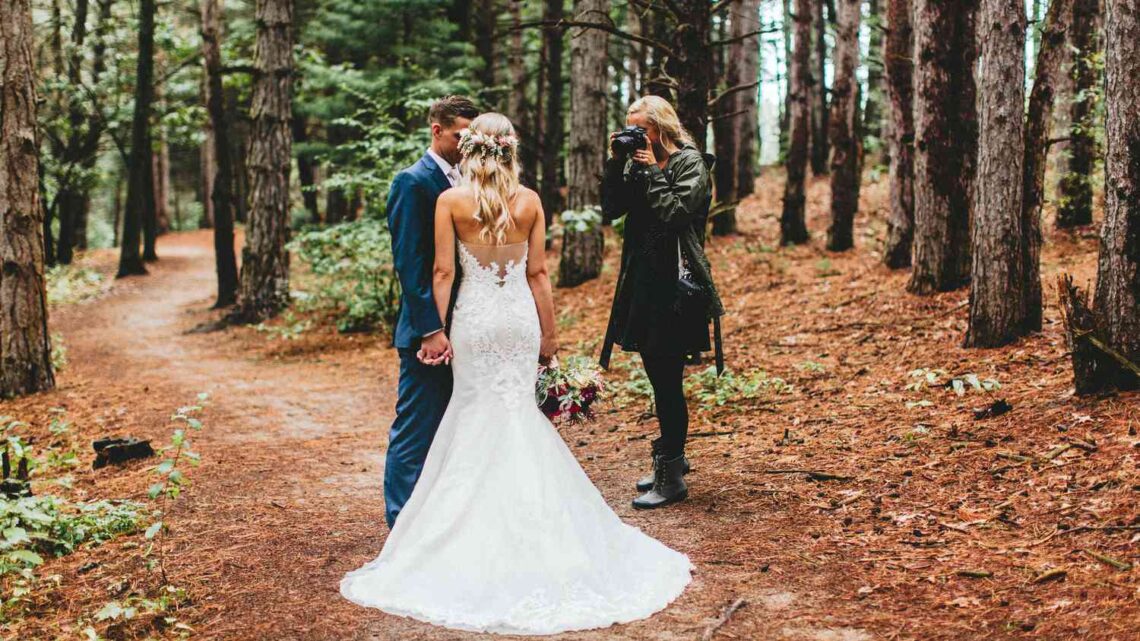 Choosing the Right Photographer and Videographer for Your Wedding Day
March 27, 2023
On your wedding day, selecting the right photographer and videographer is one of the most important decisions you will make. Choosing someone who understands your style and vision for the day is essential to capture all the special memories of such an important event.
It's not just about having beautiful photos or videos; it's also about making sure that these professionals are able to capture all those moments with creativity and professionalism. Making this decision can be difficult, but when done right it can result in a lifetime of cherished memories.
With so many photographers and videographers available, how do you know which ones are right for you? This article explores what factors to consider when selecting a professional photographer and/or videographer for your big day.
1. Establish Your Vision
When it comes to choosing the right photographer and videographer for your wedding day, establish your vision. Reflect on what kind of images you want to be captured throughout the day; are you looking for classically posed photos or more candid shots?
After determining the style of photography you're aiming for, consider how many photographers and videographers are necessary to capture all of those special moments. Utilize online portfolios and reviews from past clients to get a good idea of who might be best suited for your needs.
Additionally, budget is an important factor in selecting the right photographer/videographer – many offer different packages that can work with any budget size. Ultimately, ensure that whoever you choose has a shared understanding of expectations to ensure that your special day is documented exactly as desired!
2. Assess Costs & Packages
When deciding on the right photographer and videographer for your wedding day, such as Lulan Wedding Photography and Videography, it is important to assess costs and packages. Consider your budget carefully when searching for a service provider that meets your needs.
Research different types of services offered by professionals in order to determine which package works best for you. Ask questions about their experience and inquire about any additional fees or limitations associated with the package you are considering.
Make sure to read over all contracts thoroughly before signing so that there are no surprises later on. Additionally, ask if they provide options such as digital copies or prints of photos taken during the event, as these can be great keepsakes for years down the line!
3. Check Availability
Before you decide on a photographer or videographer for your wedding day, it's important to check their availability. Make sure that the photographer and/or videographer can attend your wedding date and its accompanying events.
If they are available, ask them if they're willing to travel to the venue of your choice. Additionally, inquire about their rate structure so that you have an idea of what to expect in terms of cost.
Lastly, ask how many hours they will be shooting during the event so that there is no confusion when it comes time for payment. Taking these steps now can save any potential misunderstandings down the line!
4. Review Portfolios & Online Presence
Once you have narrowed down your list of potential photographers and videographers for your wedding day, it is time to review their portfolios and online presence.
Take a look at each photographer or videographer's website, social media accounts, and any other relevant platforms to get a sense of their style and the type of work they produce. See if the images match what you want in terms of quality, lighting, editing techniques, and overall aesthetic.
Pay attention to detail when looking through photos; check that colors are vibrant, shadows are evened out properly and subjects are well-focused. Additionally, read customer reviews on websites like Yelp or Google My Business to ensure that the professional you choose will deliver top-notch results on your special day.
5. Interview Photographers/Videographers
When choosing a photographer and videographer for your wedding day, you should make sure to interview potential candidates.
Take the time to ask questions about their experience, style of photography or video production, and portfolio. Make sure that the photographers and videographers you are interviewing understand your vision for the special day, so they can capture it in all its glory.
Ask them questions such as what techniques they use. Do they have any references? What type of equipment do they use? Are there any restrictions on how many photos/videos may be taken during the ceremony or reception? Take notes during each interview so that when deciding which candidate is right for you, it makes comparing different options easier!
6. Consider Additional Services Offered
When you are looking for the right photographer and videographer to capture your special day, it is important to consider additional services they may offer.
Some photographers also provide photo booth rentals or extra cameras with which they can record different angles of your ceremony or reception. Videographers may offer drone shots from above to get an aerial view of the celebration.
Furthermore, many offer packages that include engagement photos as well as a highlight reel at the end of your wedding video showing all the best moments in one place. Many couples don't realize these options are available until their big day approaches, so be sure to inquire about any additional services when booking your vendors!