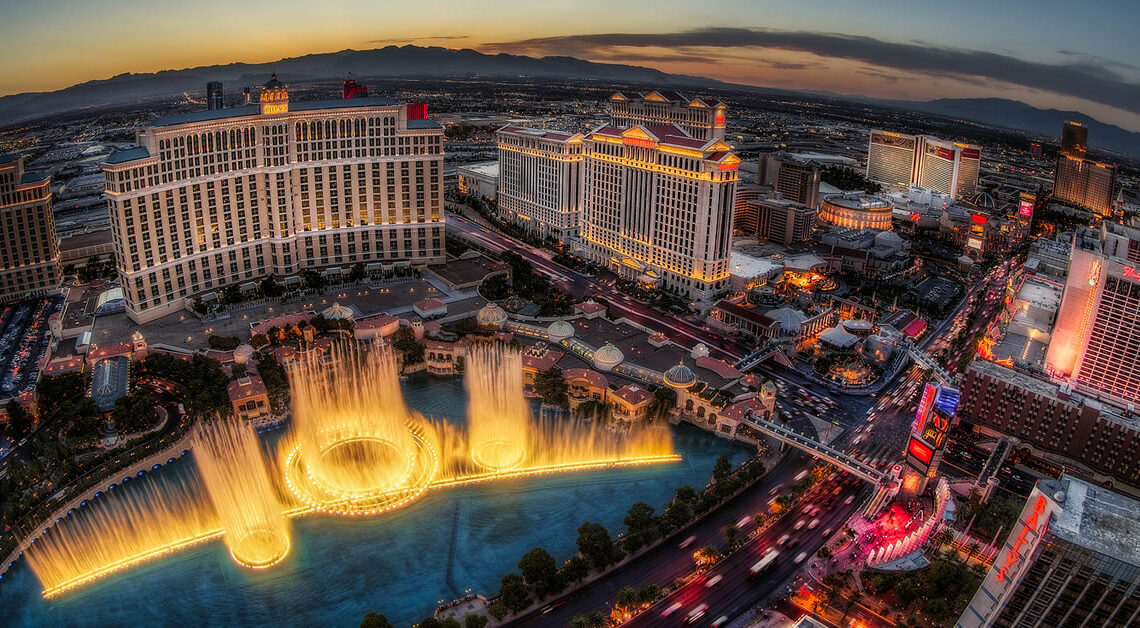 Unforgettable Casino Experiences to Add to Your Travel Bucket List
July 13, 2023
Are you looking for an unforgettable casino experience to add to your travel bucket list? If so, then you've come to the right place. From lavish Las Vegas resorts and luxurious casinos in Monte Carlo to hidden gems tucked away in Macau and other far-flung locations, we have gathered a selection of some of the world's most remarkable gaming experiences.
Whether you are a high roller or just want to try your luck at the tables, these incredible destinations offer something special that will make your visit truly memorable. So get ready to explore exciting new places while enjoying all the thrills and excitement that only a casino can provide!
Experience Las Vegas at Its Finest
Las Vegas is the ultimate destination for a memorable casino experience. From its iconic Strip to its luxurious casinos, Las Vegas offers an unforgettable experience.
With world-class gaming, entertainment, and dining options, it's no wonder why so many flock to Sin City. Experience Las Vegas at its finest with some of the best casinos in the world. Whether you're looking for a high-stakes game of poker or just want to spin some slots, there's something for everyone in Las Vegas.
Take your chance on Lady Luck and try your hand at blackjack or roulette while enjoying all that this vibrant city has to offer. You'll find yourself feeling like you've won big before even placing any bets! Enjoy sweeping views from one of the glitzy rooftop bars or take advantage of fabulous shows and festivals throughout the year – whatever type of atmosphere you seek out, Las Vegas will provide it with style and panache! Add it to your travel bucket list today – you won't regret it!
Take in the Glamour of Monte Carlo
When it comes to unforgettable casino experiences, a trip to Monte Carlo is worth adding to your travel bucket list. Whether you're an experienced gambler or a first-time visitor, the glamour and grandeur of this glamorous destination will be sure to leave a lasting impression.
From its world-famous casinos and high-end shopping on the Avenue des Beaux-Arts to its luxurious architecture framed by lush gardens and striking views of the Mediterranean Sea, Monte Carlo offers something for everyone. Enjoy traditional French cuisine in one of the many renowned restaurants, followed by some thrilling games at one of Europe's oldest casinos – Casino de Monte Carlo – where there are plenty of chances to try your luck with Roulette or Baccarat tables open from 2 pm until dawn! Take in all that glitters as you explore this stunning city nestled along Monaco's coast – truly one experience you won't soon forget!
Enjoy a Spectacular Night Out in Macau
If you're looking for an unforgettable casino experience to add to your travel bucket list, then Macau is the perfect destination. Not only does this vibrant city offer world-class gaming and entertainment, but it also boasts stunning nightlife that will take your breath away! From its enchanting Portuguese architecture and cobblestone streets to its spectacular casinos lit up like sparkling jewels in the night sky, Macau has something for every type of traveler.
Whether you're looking for a romantic dinner by candlelight at one of the many fine international restaurants or drinks with friends at one of the chic bars overlooking the Pearl River Delta, there are countless ways to enjoy a spectacular evening out in Macau. For an extra special experience, why not check out some of Macaus famous casinos? With their state-of-the-art gaming facilities and luxurious interiors they make for an amazing atmosphere all night long! And if you feel like leaving your luck up to chance why not try your hand at baccarat or roulette? Whichever way you choose to spend your evening in Macau its sure to be memorable – so book now and start planning an amazing trip!
Conclusion
Casino experiences can be some of the most unforgettable memories that you take away from a trip.
From the bright lights and glitzy atmosphere of Las Vegas to the glamour and grandeur of Monte Carlo, there is something for everyone when it comes to casino travel. If you are looking for an exciting new experience, why not add one or more of these incredible destinations to your bucket list? Whether its live gaming in Europe or online gambling through Online Casino Canada, there is sure to be a thrilling adventure waiting for you!