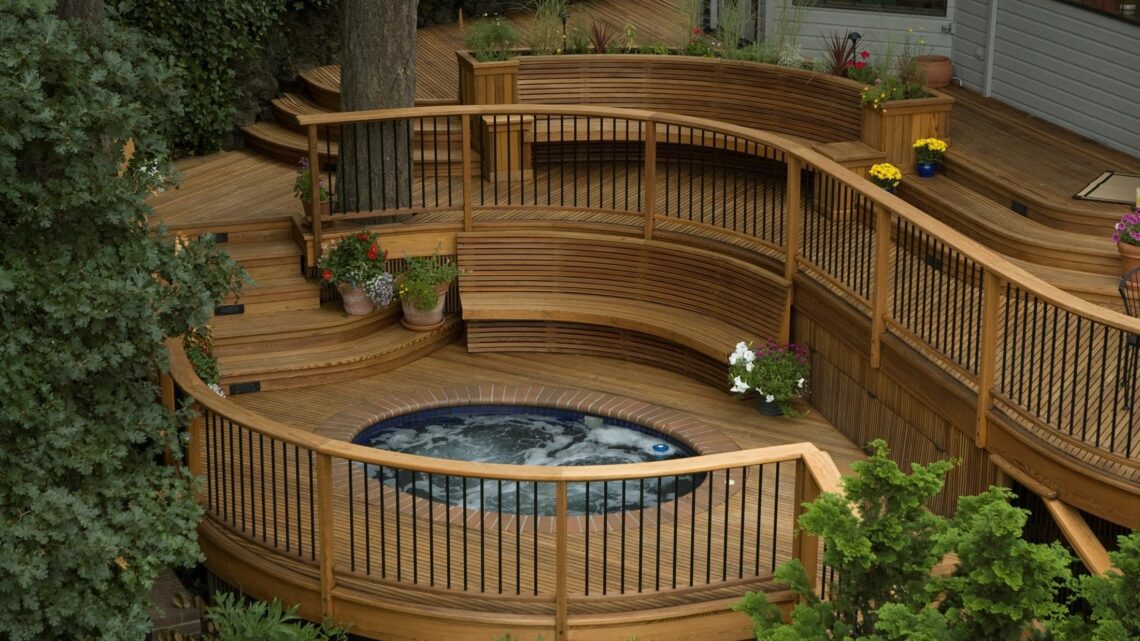 Should you Build a Freestanding or Attached Deck
February 25, 2021
Choosing to build a deck in your yard is only the first step of this relatively long process. During the whole deal, you will need to make a lot of decisions that will affect the overall look of your backyard, the feeling that the house gets, and of course, your budget. There are a lot of different types of patios available nowadays, and it is said that if you can imagine it, chances are, it already exists, and you can find a contractor who will be able to build it. Some of the most popular decks are freestanding and the attached type. In this article, we are going to talk about both of them, what are the similarities and the difference, the advantages and disadvantages of them, and which one is the right one for you depending on your personal preferences.
Freestanding Decks
Let's first start with giving you more information about this type of structure and how it is used. By definition, this type of structure is a self-supporting deck that does not need to be attached to anything in order to stand. They can be installed right next to your house, they can be put in the middle of the yard and you can install an above ground pool, or they can just be added anywhere near or far from your residence.
There is no need for a main structure, and because of this, you have more options to choose from and possibly bigger creative freedom. They are great when it comes to older houses, because as we know, some of the older residences may not have strong enough walls to be able to support the deck. When you choose this type of structure, you will avoid the mess that comes from cutting, installation, and additional risks.
When you build a freestanding unit, you won't compromise the structure of your house, and it is said that you can even choose to make this a DIY project without putting your and your family's lives in danger. In case the wood starts to rot, or it gets damaged, the damage will not spread to your main building, and you won't need to spend extra money on fixing the issue. This type of structure is the best option when the original structure is not feasible, and you won't have to worry about making holes in your home. On the same note, you can still build it next to your house, and it can look like it's a part of your house, but it will not be attached to it.
The only negative side of this option is that it will cost you more because you will need to spend extra money on the additional legs and footings, and you will need to invest more to make sure that the structure will be able to stand on its own without collapsing in time.
Attached Decks
Now let's talk about the other option you have – decks that are attached to the main structure. Just as the name suggests, they need to be a part of your home, and they cannot stand on their own. This means that you don't have the option to put them in the middle of your yard, and you cannot move them from one place to the other.
They need to be an extension of your home, and you can put them on any wall you want. This is a great option for new homes, and for those of you who know that the walls are strong enough to withstand the new weight and pressure.
No matter what type you choose, if you build a well-designed and high-quality structure, you are going to increase the value of your home, and make it much more beautiful.
And if need any help regarding the type of the deck, make sure you check out https://deckbuildersanjose.com
When it comes to this type of structure, you are going to need far fewer materials, including lumber and concrete to build it, because you won't need to add bearing pillars to it. The house will be the main support of this structure, and with that, you are going to save money on the materials that are added. In addition to this, you won't need to make a lot of holes in the ground, and you will save money on labor, or save time if you choose to do it on your own.
The transition from your home to your patio will be seamless, and you can create it in a way that is going to look like a part of the home that was always there. There won't be any major differences, and you can create a perfect flow.
Know that these units are a little bit more complicated to construct, and if you don't install them properly, you risk rainwater getting into your home or in the basement. If it is not properly attached, it will start pulling away from your home, and it may damage the main structure. It can also fall and create additional issues. Know that if you live in a home that is older, and if the walls are not strong enough, this type of structure may not be the right one for you.
How to choose the right one for you
As you can see, there are some differences between these two types, and you need to think about your needs, the type of home you have, budget, and time. There are advantages and disadvantages to both types of structure, and you need to make sure you are making the right choice.
If you are not sure which one is the right one for you, you can always consult with a specialist, arrange a meeting with the professionals, and let them give you their advice for your deck. If you have a new home, then you can choose both freestanding and an attached deck. If you live in an older house that needs to be upgraded, you may want to choose the former.
The final price depends on the size of the structure, the materials used, and of course, the type of deck you choose. Take your time making these decisions, and know that even though you may be able to finish this project on your own, it is always better if you consult with the professionals first.